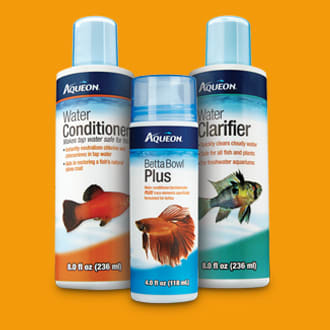 Water Care
A healthy aquarium starts with water quality. Whether your fish swim in freshwater or saltwater, we'll help them thrive.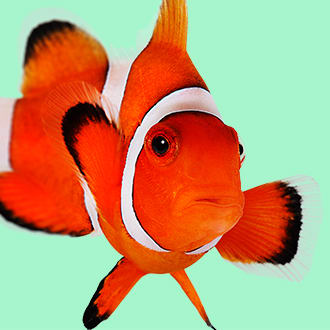 New Pet
Dive into aquatics like a pro with our fish guides.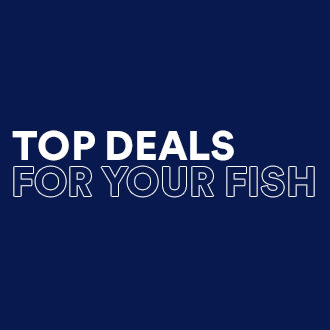 Top Deals
Don't let these limited-time offers swim away!
Our Experts Think You Will Love
What your pet needs, when they need it.
Fish and Aquarium Supplies, Food, and Filters
Find everything you need to take care of your fish, pond, or aquarium. Every fish needs a tank to call home. Whether you've got a Betta or a blue tang, you can find the right tank and essentials to suit your pet's needs. Fish tanks come in all shapes and sizes from the gallon acrylic desktop variety to the 75 gallon saltwater aquarium. The size of your tank depends on the type and quantity of fish you keep. Similarly, the accessories you need depend on the size of your tank and the type of fish you have. A wide selection of specialized equipment is available for freshwater or saltwater tanks including tank cleaning accessories, brushes and nets, salt mixes and reef lighting. All your fish's must-haves in one easy-to-find spot – shop for all the fish supplies and accessories your pet needs. Not sure what to buy? Browse these helpful guides on bringing home your new freshwater or saltwater fish, including this aquarium checklist for beginners.
FAQs About Fish and Aquarium Supplies
The supplies you need can differ depending on which fish you plan on owning. Learn more about what you need with Petco's freshwater fish and saltwater fish guides.
Setting up an aquarium can vary based on the fish species and tank type you plan to own. Browse these guides for help in setting up your freshwater or saltwater aquarium.
Petco offers a wide variety of aquarium supplies to help you keep your aquarium running smoothly. Browse our selection online or in-store today!