20% Off Your First Repeat Delivery | Use Code RDSAVE20
Close

Save 20% Off Your First Repeat Delivery | Use Code RDSAVE20
Save 20% With Code RDSAVE20
The 20% discount is valid only on first-time Repeat Delivery orders.
Exclusions apply.
Copy Promo Code: RDSAVE20
Save 5% on crates & kennels when you buy online & pickup in store!
Promo code: pickup5
Dog Kennels, Crates, and Accessories—Safe Spaces for Home or Away
Dog kennels, crates, and accessories create a safe, dedicated space for your furry friend to settle into at home, a visit away, or anywhere between. Our wide selection provides secure containment while catering to your canine's natural instinct to den. From housebreaking your new puppy to keeping the furniture chew-free, crates and kennels can be an effective training tool, while preventing destructive habits from developing.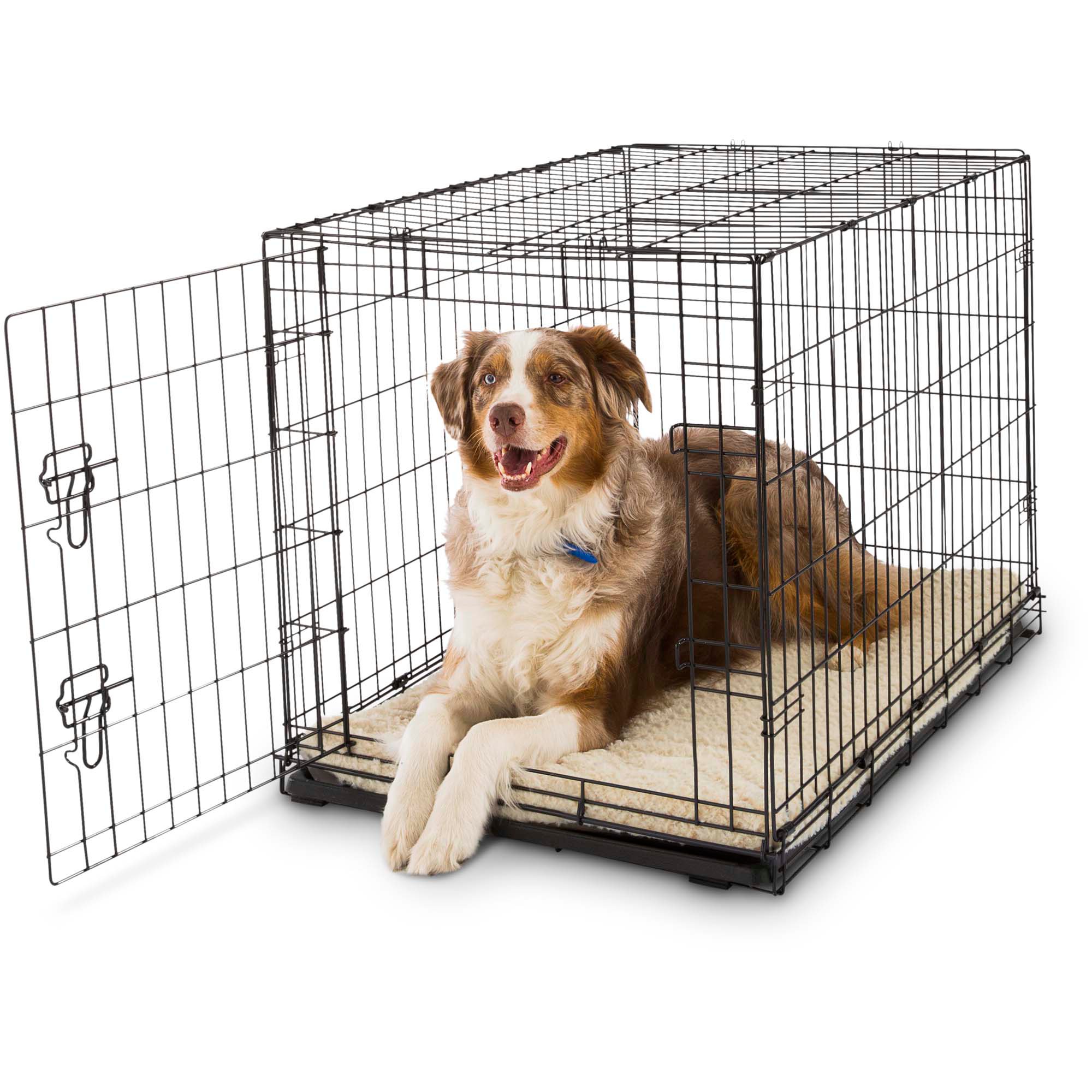 Since finding the right dog crate is vital to your pet's well-being, we offer a variety of crate materials and sizes to suit your pup's needs. To find the right crate size, consider whether your furry pal can comfortably stand, turn and lie down. If you're shopping for a puppy, it's fine to buy a dog crate suited for their adult size and use dividers to adjust the space as they grow. For more tips, check out our dog crate sizes guide to choose the best option for your canine.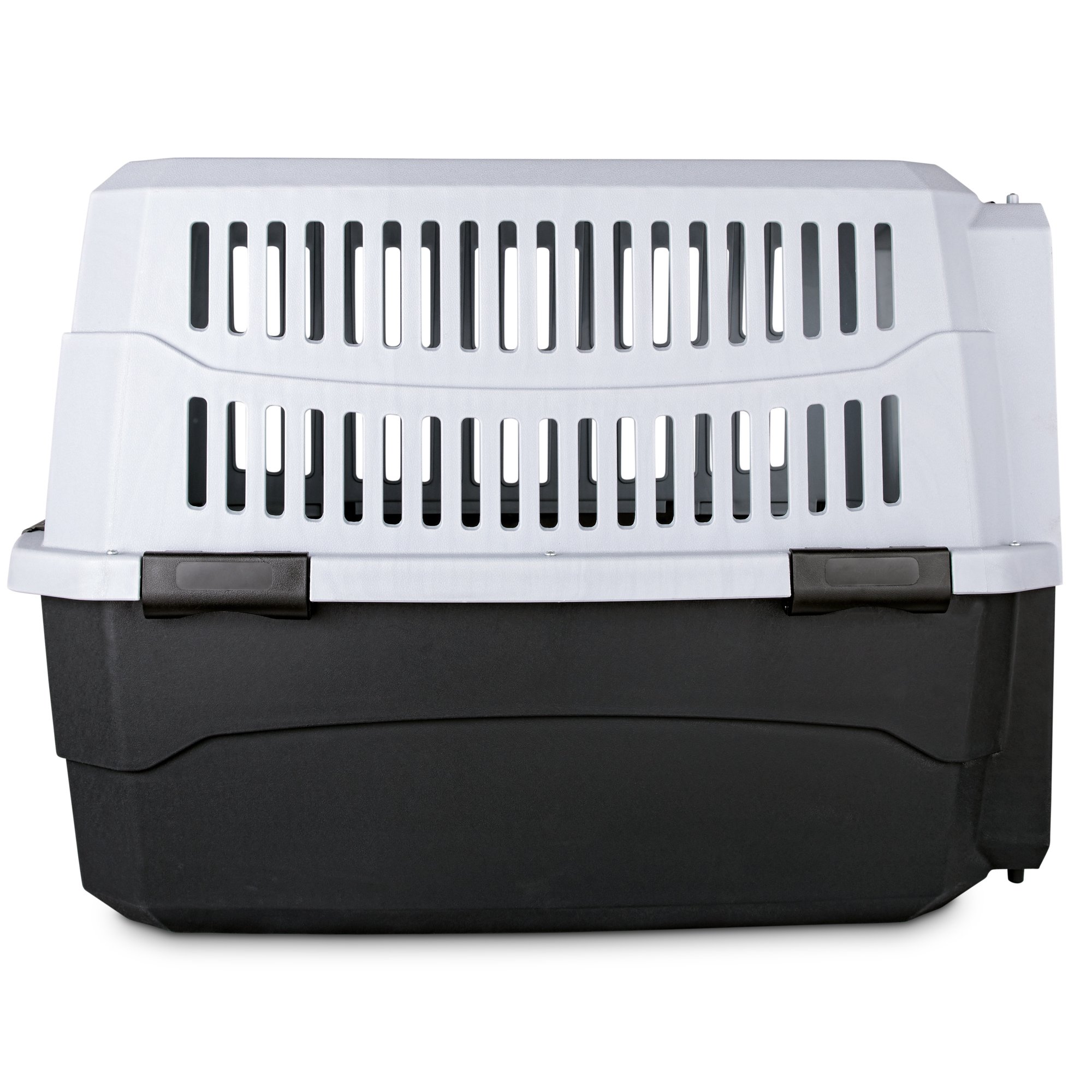 Indoor and outdoor dog kennels are other alternatives to consider. In moments of stress, they can serve as a peaceful and safe space for your pup to den. Some pet parents prefer plastic dog kennels over wire dog crates because of their ease of use when transporting pets via car or plane. One thing to keep in mind when getting a dog kennel is the size. If it's too big, it could lead to the soiling of your furry pal's kennel, while containment that's too small, creates a cramped space they won't feel comfortable entering.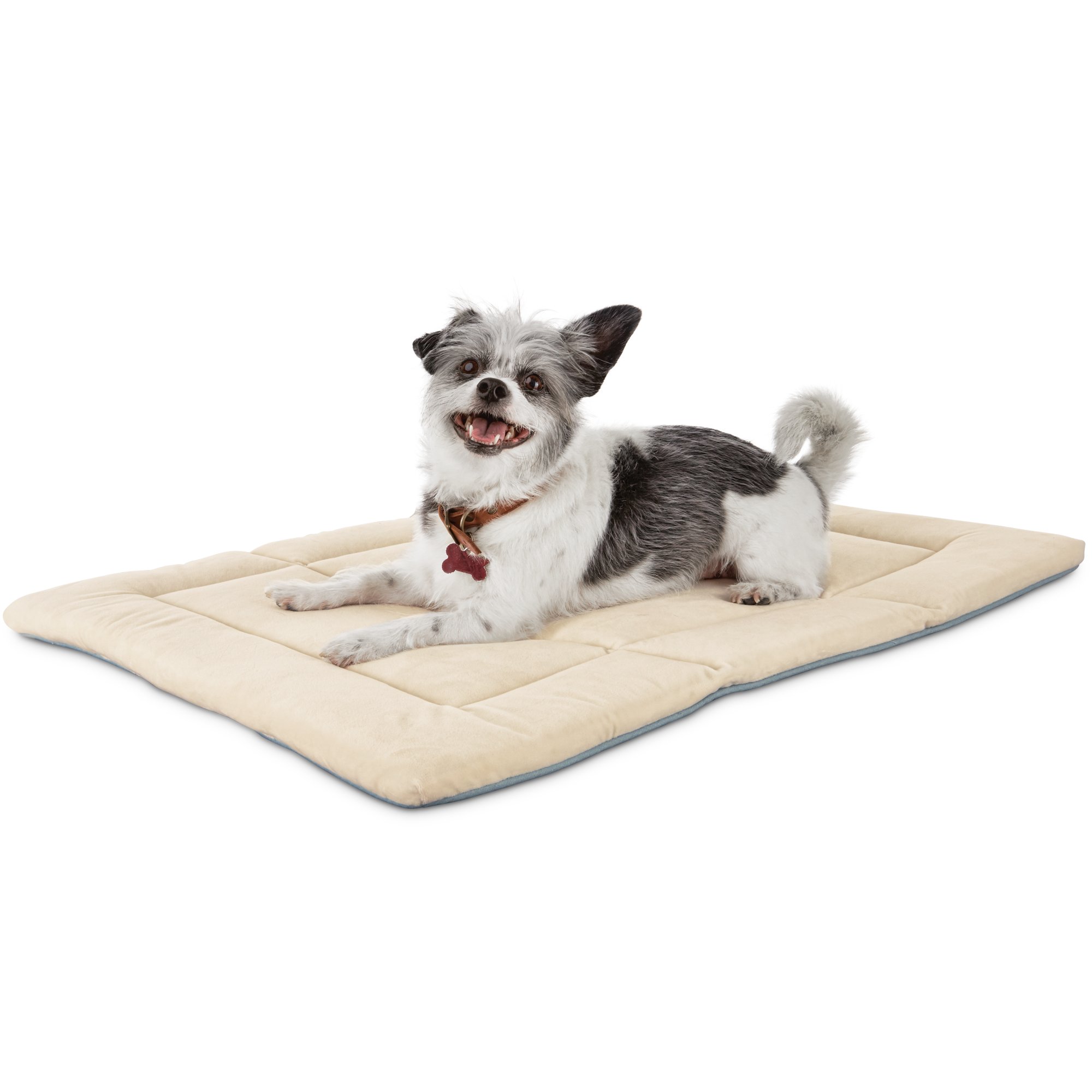 Our selection of accessories are an easy way to make your four-legged pal's crate or kennel inviting. With orthopedic and memory foam dog crate beds, you can design cozy sleeping surfaces that relieve pressure points and provide added comfort. If you know your pup likes to retreat to quiet and cool hideaways, dog crate covers help create this desired environment. Besides these accessories, you'll find attachable dog bowls, expandable crate dividers, trays, and more.
Dog kennels and crates are convenient housetraining supplies that ease young pups into living indoors. They also come in handy should your dog become injured or sick. Instead of chasing your furry pal around to ensure they're safe, dog crates limit their movement and keep them comfortably contained. Before placing your dog in their safe zone, remember to introduce them to crate training with patience and consistent training sessions. Ready to find the right pet containment solution for your canine? Browse Petco today and get free shipping on orders of $49!