15% off your order, no minimum | Use Code: extra15
15% off your order, no minimum
Use Code: extra15
20% Off Your First Repeat Delivery | Use Code RDSAVE20
20% Off Your First Repeat Delivery
Use Code RDSAVE20
Close

15% off your order, no minimum
15% off your order, no minimum
The promotion ends 11/19/18 at 11:59pm PDT.
Use promo code: extra15
Offer valid online only. Exclusions apply. See full details >

Save 20% Off Your First Repeat Delivery: Use Code RDSAVE20
Save 20% With Code RDSAVE20
The 20% discount is valid only on first-time Repeat Delivery orders.
Exclusions apply. See full details >
Copy Promo Code: RDSAVE20
previous
next
Litter Boxes & Accessories
Cat Litter Boxes & Pans: Best Cat Litter Boxes
Shop Petco's large selection of the best cat litter boxes and pans to keep your kitty feeling fresh.
Unlike many other pets, your feline can be particular when it comes to where they go. Fortunately, Petco offers a wide variety of cat litter pans that will not only cater to your kitty's particular preferences, but help make clean-up easier on you.
If you love your kitty, but dread scooping out their clumps, you'll find Petco offers several automatic cat litter boxes that makes cleaning up a breeze. Many automatic cat litter boxes feature a rake that will scoop the clumps soon after your kitty relives itself, leaving you to simply dispose of the tray once it's full. Others go a step further and not only self-flush your purring pal's presents but also wash the granules, taking the majority of cleanup up out of your hands.
For kittens that like to keep to themselves, Petco offers covered cat litter boxes to give them some privacy. These covered cat litter boxes not only help your feline feel secure, but they also help in reducing litter spill-over, making the surrounding area tidier.
Other cats prefer the simplicity of a simple litter pan. These open designs are preferred for multiple cat homes, so your feline doesn't have to fear an ambush from their house mate. Many cat litter pans have built-in sifters reducing the amount of scooping you have to do, while others have high backs to keep your kitty's spray and litter scatter contained.
Understand your furry friend's restroom preferences so you can choose the best option for them. Whichever way you go, shop Petco's supply of the best cat litter boxes and pans to please even the finickiest feline.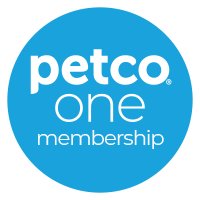 Make sure you always have a supply of litter on hand with a Petco One Membership. For $35 a month, you get a cat subscription box with a bag of Wholehearted food, treats, and a new toy! A monthly 30lb litter voucher also comes and can be redeemed in store.