Free $15 eGift Card on your order of $75+
Free $15 eGift Card
on your order of $75+
20% Off Your First Repeat Delivery | Use Code RDSAVE20
20% Off Your First Repeat Delivery
Use Code RDSAVE20
Close

Free $15 eGift Card on your order of $75+
Free $15 eGift Card on your order of $75+
The eGift Card Promotion ends Tuesday,10/23/18 at 11:59pm PDT.
No promo code is necessary. Exclusions apply.
Offer valid only at petco.com. See full details >

Save 20% Off Your First Repeat Delivery: Use Code RDSAVE20
Save 20% With Code RDSAVE20
The 20% discount is valid only on first-time Repeat Delivery orders.
Exclusions apply.
Copy Promo Code: RDSAVE20
previous
next
Cat Treats, Catnip, and the Power of Positive Reinforcement
The best cat treats and a little encouragement can go a long way toward training your cat or kitten. Cats tend to respond to training that rewards good behavior, rather than training that punishes bad behavior. Cat treats are a great tool for rewarding behavior you want to encourage.
Cat treats can also be used for play! Catnip toys and treat balls are the perfect cat treats to encourage your cat's sense of curiosity. Why do cats love catnip? The thought is that catnip mimics "happy" feline pheromones and the smell promptly encourages your cat to go from catnap to playtime. However, when ingested, your cat may mellow out and return to his or her lounging place. Catnip does lose its effect over time, so keep cat treats fresh in the freezer or in an airtight container or bag.
Healthy cat treats have secondary effects that are highly beneficial to your feline friend. From dental chews that keep your kitty's teeth clean and healthy, to high protein cat snacks that supplement their diet, healthy cat treats are a great way to show your pet some love while maintaining a balanced diet. If you're not sure which variety is the best cat treat for your feline, try smaller batches before investing in larger bags. Shop Petco for a selection of the best cat treats available and find one your feline will flip for.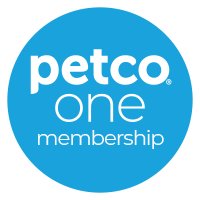 Give your cat an extra-special treat with a Petco One Membership, a subscription service just for pets. Sign up today to have their favorite treats delivered every month for only $35.