20% off $60+ or 10% off $40+ when you buy online & pick up in store! | Promo code: summer
20% off $60+ or 10% off $40+ when you buy online
& pick up in store! | Promo code: summer
30% off your first Repeat Delivery. Discount applies in cart.
30% off your first Repeat Delivery.
Discount applies in cart.
Close
20% off $60+ or 10% off $40+ when you buy online & pick up in store!
20% off $60+ or 10% off $40+ when you buy online & pick up in store!
The promotion ends 6/20/19 at 11:59pm PST.
Promo code: summer. Exclusions apply.
Offer valid only at petco.com. See full details >

Save 30% Off Your First Repeat Delivery
Save 30% Off Your First Repeat Delivery
The 30% discount is valid only on first-time Repeat Delivery orders.
Exclusions apply. See full details >
Discount applies in cart.
previous
next
Choosing a Dog Bed That's Best for Your Canine
Gone are the days when you send your pup to the dog house. Instead, our furry friends are with us every step of the way! That makes it all the more important to create a cozy nesting spot for them to lie their heads. By watching your dog count sheep, you can figure out how they like to snooze. These observations will come in handy when you're exploring all available dog beds. From oval to rectangle, plush to firm, and small to extra-large, we have a wide assortment to best suit your furry pal's needs. Keep reading to learn what you should consider when choosing your canine's bed!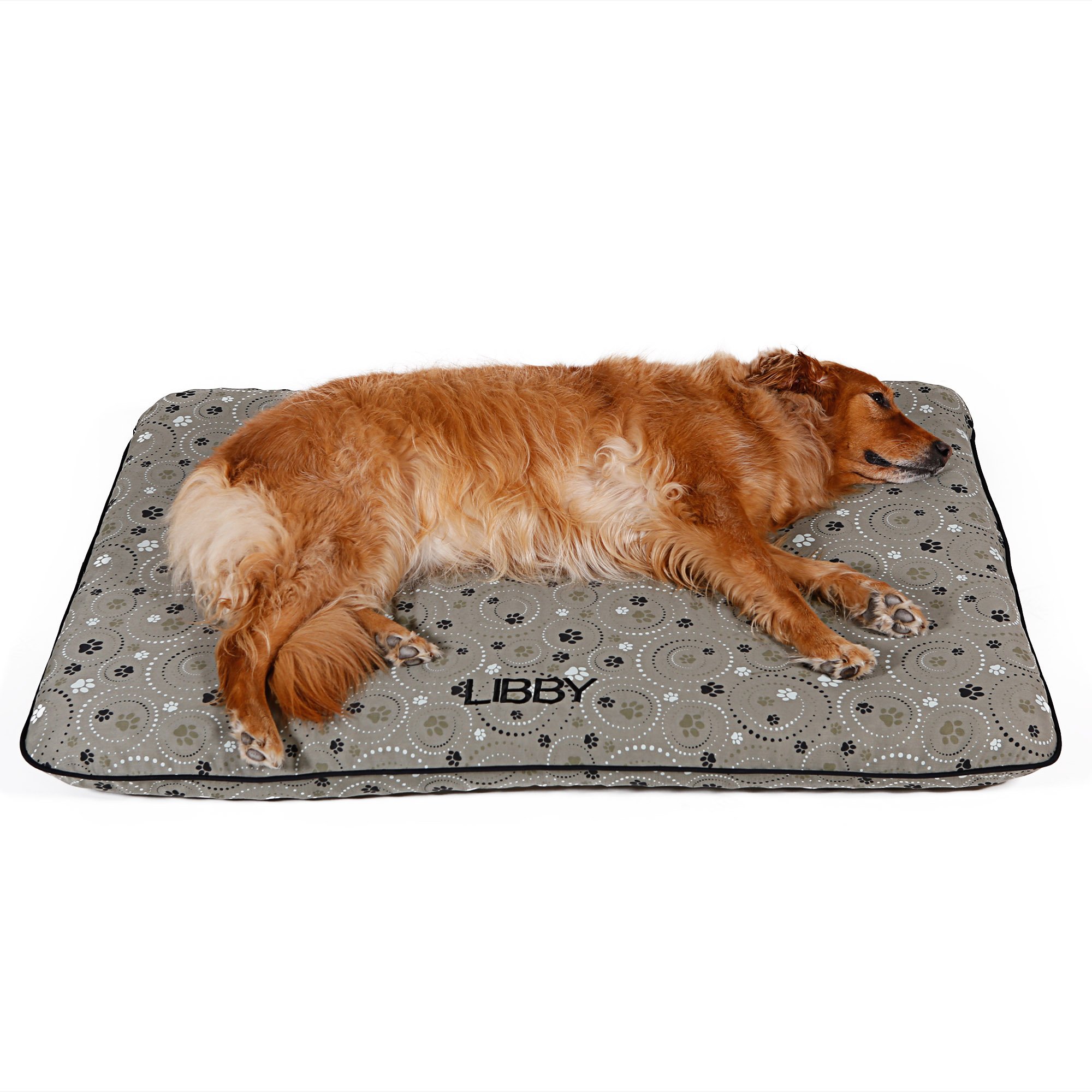 Dog Bed Size
For size, you want a dog bed that supports your pet when they're fully stretched out. If you're shopping for a puppy, you have two options—buy a small dog bed for their current size or invest in a large dog bed they can grow into. The latter option is a good choice if you don't want to buy a replacement early on. To make a larger sized bed inviting, fill extra space with cozy blankets so your pup feels right at home. You can figure out which size dog bed is best for your four-legged pal by measuring them from nose to tail while they're sleeping and adding a few inches.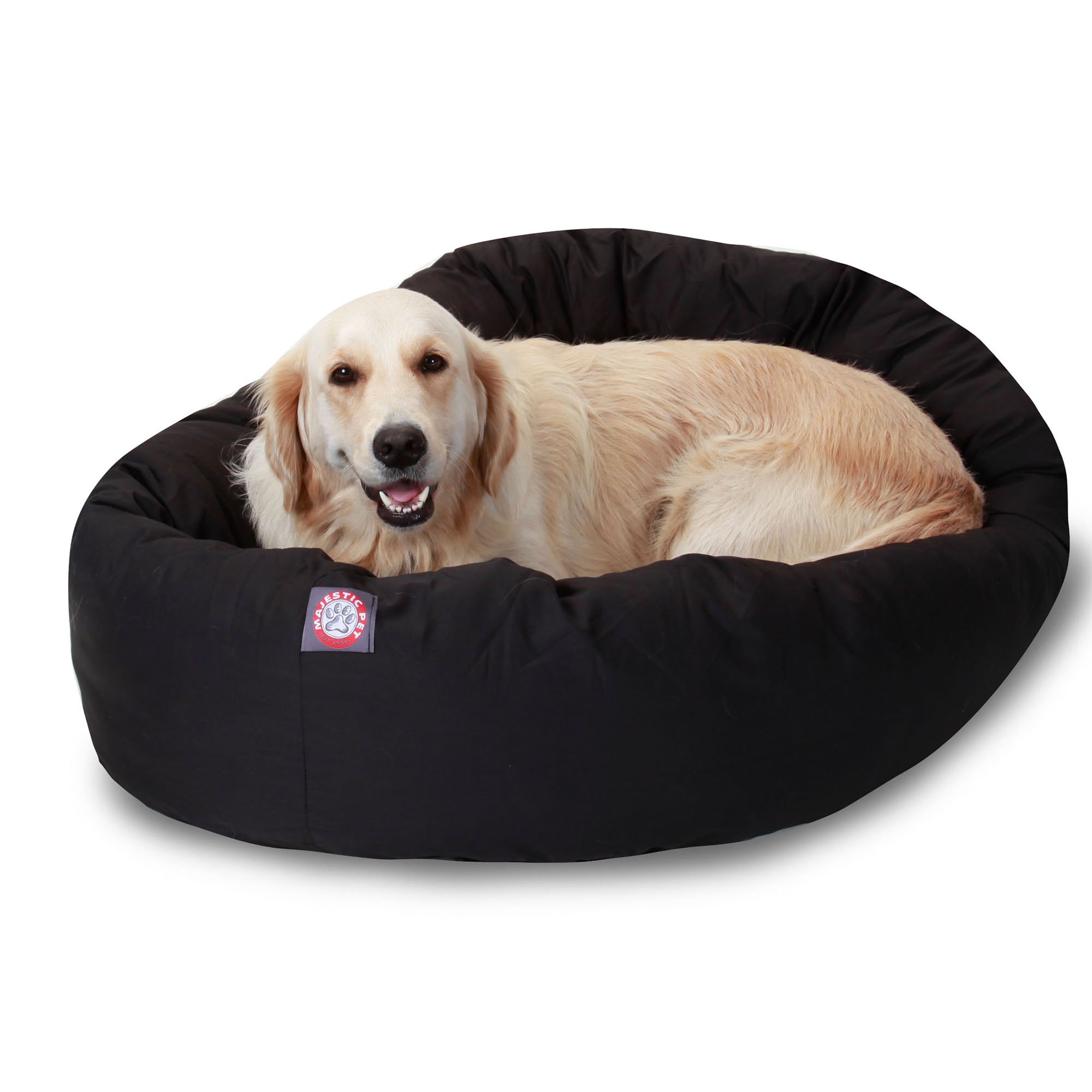 Dog Bed Shape
When it comes to shape, this depends on your canine's sleeping habits. Maybe your pup enjoys curling up and snuggling the night away. Or, you might have a dog who likes to stretch and sprawl out for a good night's rest. For either sleeping type, we offer bed shapes that cater to their unique sleeping needs. Oval and round dog beds are ideal for small dogs that like to nap curled up. The high sides provide support and security for pups who need to lean against something familiar. Many rectangle and square dog beds, on the other hand, give your canine the freedom to doze however they like. These bed shapes can be for both small and large dogs who like to spread out and lounge.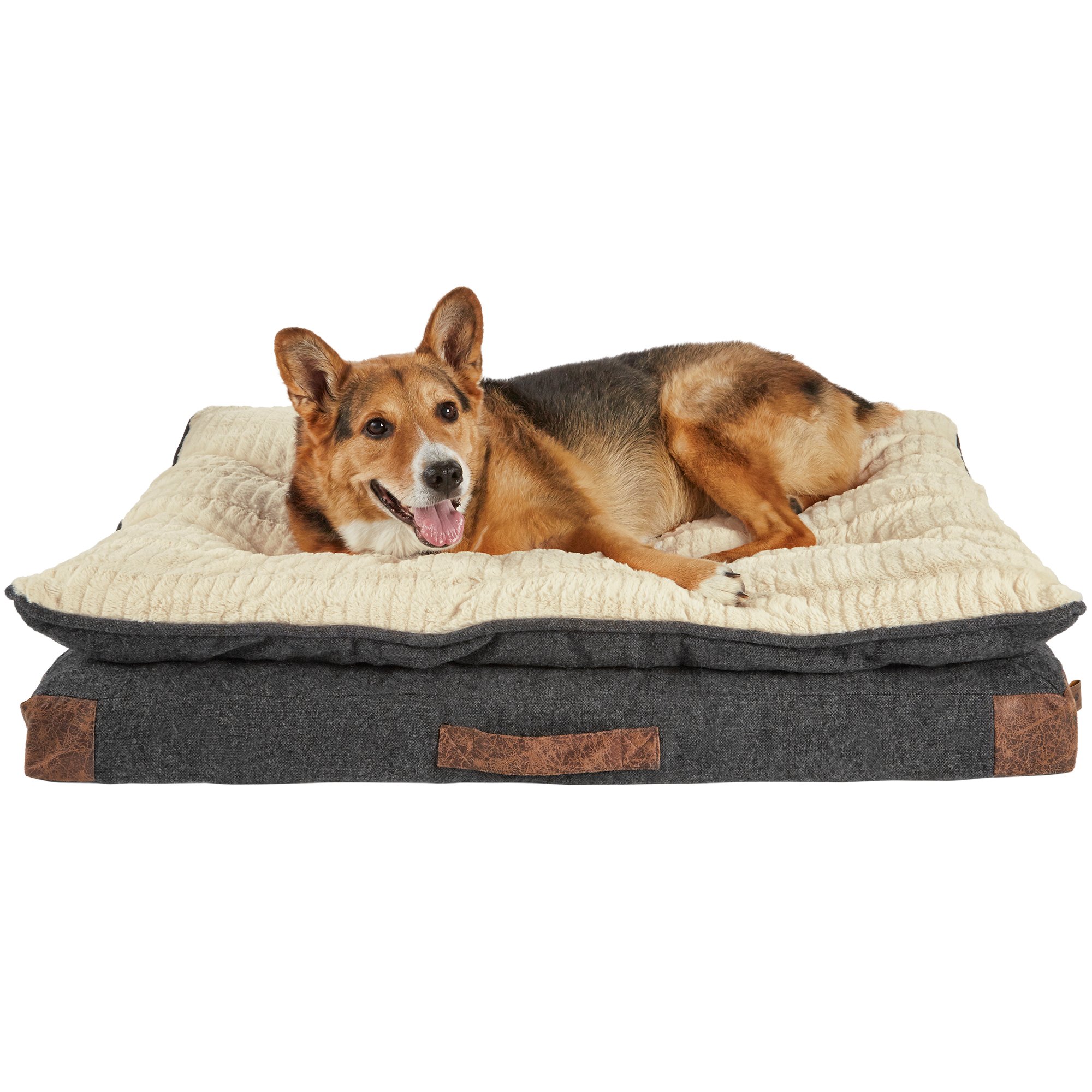 Dog Bed Material
At Petco, our dog bed assortment comes in a variety of materials including polyester, cotton, microsuede, faux fleece, and more. While it's important to consider the comfort of your four-legged pal, you should also think about special conditions you want their dog bed to support. A senior dog living with incontinence or a puppy being potty trained will benefit from a waterproof dog bed. Canines who spend a large part of their day outdoors need beds that are easy to clean. This means you'll need a material suitable for washing and preventing odors from building up. Whatever the case, take your furry friend's needs into account along with their preference for a firm or plush snoozing spot.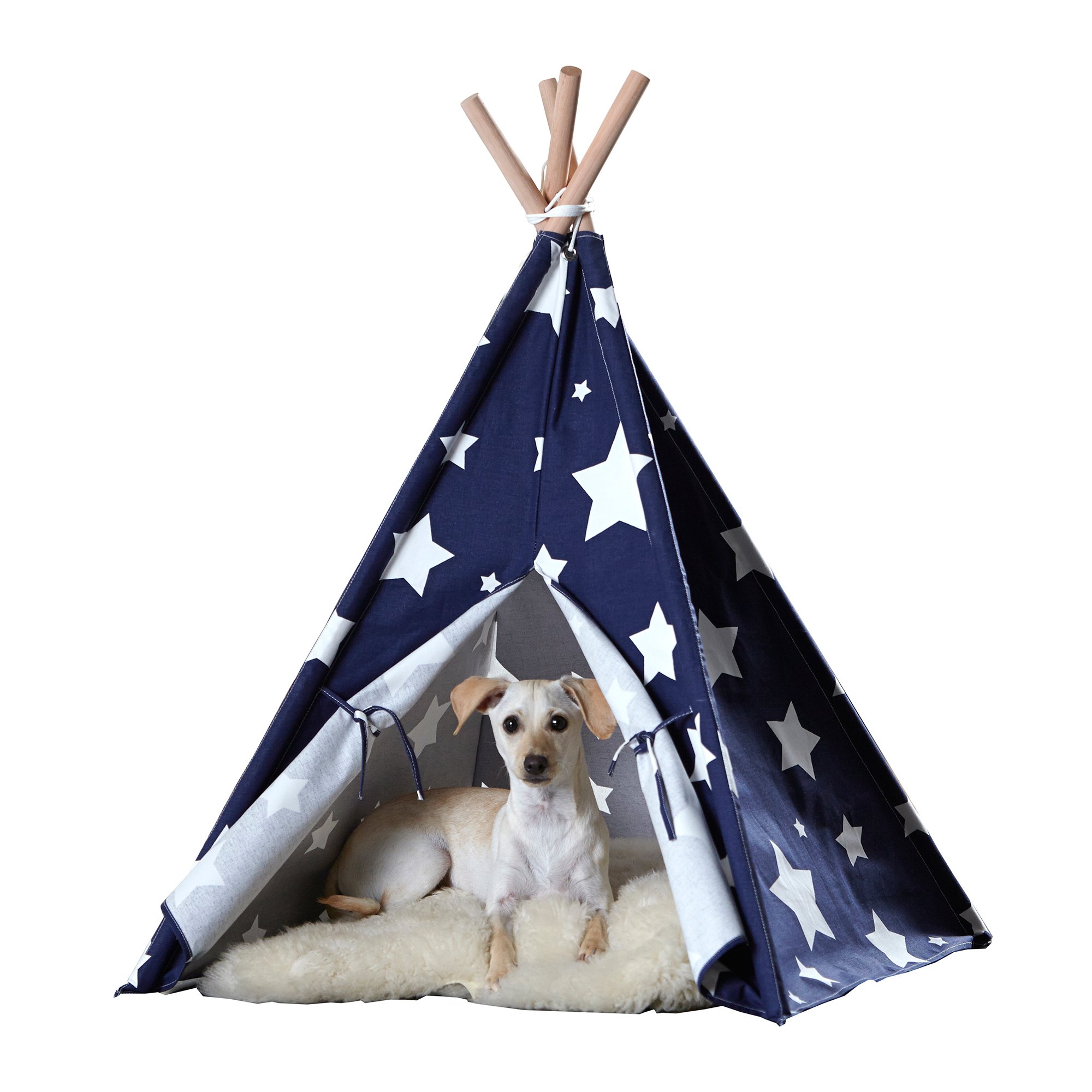 Dog Bed Style
Similar to selecting a dog bed size, your pet's sleeping habits will determine the style. For pups that have a hard time staying warm, heated dog beds and pads help you regulate their temperature. There are even self-warming options that reflect your dog's body heat. Elevated dog beds, including cots and hammocks, are great for furry pals who prefer sleeping above ground. Covered dog beds offer a safe hideaway for canine's who like to burrow with dog teepees, cave, and igloo beds. While there are a variety of options to explore, even those that mimic the human sleeping experience, as long as you keep your pet's needs first, you won't go wrong.
Now that you know all the essential factors to take into account, you're ready to find the best dog bed for your four-legged friend. Along with cozy sleeping options, you'll find plush dog blankets and throws to take your pet's level of comfort to the next level. Browse Petco today and get free shipping on orders of $49 or more!