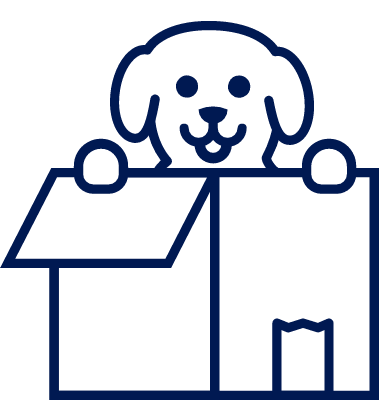 Adopt the love of your life
Ready to add a new love to your family? There are so many wonderful pets in your community waiting for loving homes. Put your love into action by adopting today - and spread the word that adoption is the way to go.
What New Pet Parents Are Reading
Pet Adoption

Adopting a pet to grow your family is one of the best ways for an animal lover to help spread their love. Luckily, there are a number of resources for finding your perfect pet match. Begin by learning about the various adoption options to determine which ones are most likely to result in the outcome you hope to achieve.

Pet Adoption

When adopting a pet, one choice you have to make is whether to adopt a puppy or kitten, an adult, or a senior. All shelter pets deserve loving homes, but senior pets are often overlooked. Animal shelters across the country are filled with healthy, active and loveable senior dogs and cats. Adopting a senior pet can be the best decision a person can make, especially since it can be a life-saving act for the pet.

Pet Adoption

Looking for a feline friend? Start your search with a shelter or other reputable animal welfare organization. When you adopt an animal, you save two lives: the life of the animal you adopted and the life of the animal you just made room for in the shelter.