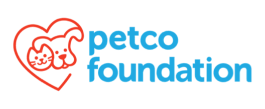 5.3 million pets adopted so far
Adopt the love of your life
Ready to add a new love to your family? There are so many wonderful pets in your community waiting for loving homes. Put your love into action by adopting today - and spread the word that adoption is the way to go.
New Pet?
Everything you need to know
Use our helpful new pet guides to learn more about what you need
to prepare your home for your new family member, nutrition information, and training tips.