$15 off $80+ or $10 off $65+ plus FREE shipping | Promo code: savemore
$15 off $80+ or $10 off $65+
plus FREE shipping | Promo code: savemore
30% off + FREE shipping on your first Repeat Delivery order. Discount applied in cart.
30% off + FREE shipping on your first
Repeat Delivery order. Discount applied in cart.
10% off when you buy online & pick up in-store! Discount applied in cart.
10% off when you buy online &
pick up in-store! Discount applied in cart.
Close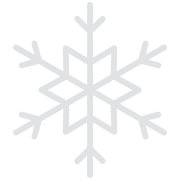 $15 off $80+ or $10 off $65+ plus FREE shipping
$15 off $80+ or $10 off $65+ plus FREE shipping
The promotion ends 1/21/20 at 11:59pm PDT.
Use promo code: savemore. Exclusions apply.
Offer valid only at petco.com. See full details >

30% off + FREE shipping on your first Repeat Delivery order.
30% off + FREE shipping on your first Repeat Delivery order.
The 30% discount is valid only on first-time Repeat Delivery orders.
Discount applied in cart. Exclusions apply. See full details >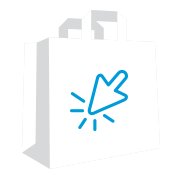 10% off when you buy online & pick up in-store!
10% off when you buy online & pick up in-store!
Discount applied in cart. Exclusions apply.
Offer valid only at petco.com. See full details >
previous
next
Know Your Pet Adoption Options
Resource Center Menu

Know Your Pet Adoption Options
Thinking about bringing a new pet home to your family? Think adoption first! Not only will you be giving a pet a loving home, you'll be providing space at the shelter for another pet to be saved, too!
So, where to start looking? Here are some great pet adoption options:
Animal Shelters and Humane Societies
Due to consistently overcrowded conditions, many local shelters are only able to hold pets for a specific number of days. Rescue groups and humane societies work tirelessly to try to remove as many pets as possible and care for them until they find their forever homes rather than have them face euthanasiaization. Many of these groups have their own facilities or, alternatively, volunteers take the animals into their own homes and foster them until they can be adopted.
These groups regularly hold adoption events in public places to help the pets find homes. Their adoption fee, which can range from $50 to a few hundred dollars or more, usually includes the cost of spay/neuter and shots. If you find a pet you'd like to adopt, they'll ask you to fill out some paperwork that will give them more insight into the type of home you have, how many pets you have, if you have any children, and how you would integrate the pet into your family's life.
Be ready to answer a lot of questions, but keep in mind that they're asking them to ensure that the pet you select is the perfect match for your lifestyle and your family. Their goal is to make sure that both you and your new pet are extremely happy. Also, do not be surprised if they ask if they can make a "home visit." This step is to ensure that the pet is going to a home that has a fenced-in yard and offers a healthy environment for the pet.
Pet Store Adoptions
Many pet supply stores, Petco included, hold regular weekend in- pet store adoption events with local rescue groups. In addition, many Petco stores have standing adoption areas where you can adopt a cat or small animal any day of the week.
This is a great way to adopt because you have the opportunity to get hands-on advice from knowledgeable associates who can help you select bedding, food, water bowls, collars, harnesses—anything and everything to make your new family member feel comfortable in his new home. When it comes to cats, they can help with litter box styles and shapes, as well as types of litter. They can also help you find the ideal ID tag for your pet's collar before you leave the store.
As mentioned prior, you'll likely be asked to fill out an adoption interest form that helps the rescue learn a bit more about you, your lifestyle, your current pets (if any), and your children (if any).
Breed Rescue Groups
Looking for a specific breed? Many breed enthusiast groups also have rescue associations that actively search local shelters for their breed. Individual breed enthusiasts do the same.
If you have your heart set on a specific breed, first do a bit of research to see if its temperament and physical requirements seem like a fit for your home. If the breed seems like a good match for you, checking in with your local breed rescue groups may be a good way for you to find your new forever friend. During the foster process (when the pet has spent time outside the shelter in a temporary home), the foster pet parent has had a lot of time to observe the pet, his personality, his unique characteristics and note what he likes or doesn't like (for example, he likes other dogs, doesn't like cats or very small children). They'll also be able to provide some clues that can help the pet get settled sooner in his new home (Charlie loves to lounge on the couch during the day and likes a tablespoon of wet food mixed with his kibble).
How do you find a breed rescue group? Most shelters are aware of local breed rescues, and can provide referrals. Additionally, you can check with the American Kennel Club (www.akc.org/rescue.htm) or, for cats, the International Cats Association (www.tica.org).
Visit Your Veterinarian
Check your veterinarian's office bulletin board. Veterinarians encourage helping people rehome pets, as needed, and often have a special area in their offices for posters and flyers. Ask the receptionist, too, as many of the veterinary technicians often also volunteer at shelters or help as foster pet parents. They can also help you find a breed-specific rescue group or recommend a shelter or adoption event, based on the type of pet you're seeking.
Additionally, many coffee houses, such as Starbucks, have community bulletin boards where customers are encouraged to post about adoption events.
Pet Adoption Websites
Pet adoption websites, such as petfinder.com, are a great place to start your adoption search. Many feature pets that are in shelters, at rescues or currently residing with foster pet parents. You can narrow your search by a number of categories, including breed, age and gender. When you click on a pet you are interested in, you'll be taken to that shelter or rescue's website for more information and where you can email an interest sheet.
Friends and Family
Sometimes, due to marriage, divorce, job transfer or another life event, people find that they cannot keep their pets. If you adopt a friend or family member's pet, you're helping them and finding a great forever friend for your family. Plus, you have the added benefit of being able to contact them with any questions. Usually, they'll supply you with the pet's bed(s), crate, collars, harnesses, leashes, and food bowls, which means you'll have everything you need from the moment you bring home your new pet. Additionally, the pet often will already be up to date on his shots and be spayed/neutered. However, that's not always the case, so be sure to ask for your new pet's veterinary records, so you can be sure.
Your Pet Adopts You
Sometimes a stray dog or cat will show up in your neighborhood and adopt you! If this happens, be sure to check with your neighbors and local animal shelters to ensure that the pet isn't actually lost and his original pet parents are not looking for him. If no one claims him, and you would like to keep him, you are doing a great service (and adding a great family member).
However you find your new forever friend, know this: Adopting a pet is one of the most rewarding experiences you'll ever have. Your new friend will shower you with gratitude and love for the rest of his life. Together, you're sure to make beautiful memories. Welcome to the family!