Best* Hamster Habitats
What's the best hamster habitat for your tiny pet? Here are some things to look for in the right habitat, plus a few pet parent-chosen habitats to choose from.
What to look for in hamster habitats
Size
In most cases, the bigger the hamster habitat, the better. Ideally, your habitat will be at least 24-inches long and 12-inches wide. A height of 12-inches or smaller won't allow a lot of room for activity. Your hamster enclosure may also get too crowded if you add tubes and wheels but don't have ample floor space.

Ventilation
Metal wireframe hamster cages can provide ample ventilation for your pet hamster. If you choose a tank or other walled habitat, make sure there is a plan for airflow.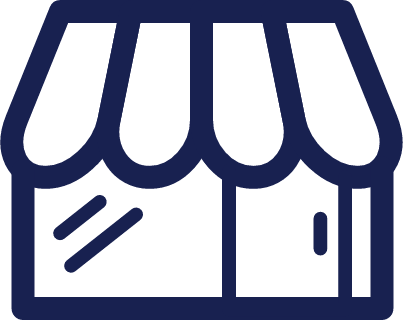 Construction
The space between bars on large hamster cages should be no more than a ½-inch. A big gap between bars could mean an escaped pet. You also want to make sure the doors and other openings are secure. Choose from wire, stainless steel, durable plastic or glass—because hamsters love to chew and may bite their way through softer materials.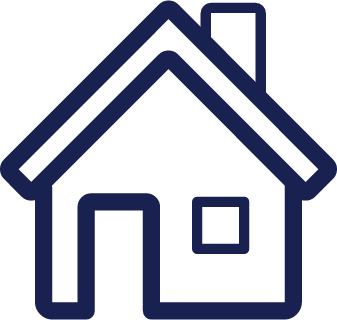 We're here to help
Beyond hamster cages, habitats and tanks, our stores offer health & wellness products and services to help make sure your small animal has everything they need to thrive.
Store Partners
Get personalized recommendations based on your pet's needs.
Find a Store
Vet Services
Get the care your pet needs to feel their best at every stage of life.
Find a Vet
Pharmacy
Save big on heartworm preventives, pain relievers, Rx flea & tick control and more.
Shop Pharmacy
Learn More About Hamster Habitats
Hamster habitats require regular maintenance and careful space planning. A hamster is a very energetic animal who needs their cage to be filled with activities. Learn more as we answer common questions about creating an ideal hamster space and keeping it clean and secure.
A hamster tank or hamster cage—which is right for your pet? Hamster cages offer more ventilation, but they might create more mess nearby when your hamster burrows and kicks their bedding around. Hamster tanks can help keep any smell at bay, but you have to work harder to create airflow. Either one may work well for your pet. At the end of the day, the best hamster habitat for your pet is one where they have room to burrow in a thick layer of hay and have tubes and wheels to play with.
Most hamsters are best housed alone. Female hamsters can become particularly aggressive when housed together. Plan on getting one habitat for each hamster you have. Even if young baby hamsters seem to get along, keep in mind that they may become more combative in adulthood.
There are many high-quality brands of minimally processed, whole grain dog food you can give your pup. Petco's best-selling grain dog foods list above contain some of the top brands with whole grain formulas. Find the one that suits your dog best and pick up a bag at your neighborhood Petco Pet Care Center or online. You can choose Repeat Delivery when applicable to save. If you install a mesh top that provides ventilation, along with the right ramps, bedding, tubes and wheels, a hamster can be housed in a fish tank. When compared to a hamster tank or cage, fish tanks can be just as comfortable and spacious. Choose a tank with a minimum capacity of 20-gallons to make sure they have enough space, and consider adding a wire-frame topper to your tank for more levels of engagement in their home.
Scoop out soiled bedding and waste and clean feeding accessories daily. You can replace the entire bedding and clean toys once a week. When switching out bedding, don't remove all the old bedding at once. You want the habitat to continue to smell familiar. Instead, keep a small bit of the used bedding—only clean and dry pieces—in the habitat. Fill the rest of the space with new bedding materials.
Hamsters are creatures of habit. Adding new accessories can be fun for them, but you may not want to change the entire layout all at once. Similarly, when you clean out their enclosure, you want to be mindful and try to put things back where you found them.
A tray at the bottom of your habitat is a smart way to store your bedding—it makes changing out their bedding a lot easier. You should also fill your habitat with hamster toys and habitat accessories. Hamsters love to play! Crawling tubes, wheels and chewing blocks are all a good idea. Keep some hamster treats around to reward your pet when moving them and cleaning their space or taking them to the vet.
*Based on petco.com sales data.