Best Aquarium Water Test Kits*
These best-selling aquarium test kits were the most frequently bought by Petco's pet parent customers and cover a wide range of testing needs for all types of aquariums and fish.
What to look for in an aquarium water test kit
Type
There are many different types of aquarium test kits, including those for freshwater and saltwater habitats and those that test for pH, hardness, ammonia levels, nitrate, nitrite and even phosphorus readings. Some aquarium water test kits also come with alerts or indicator accessories. The type you choose often depends on the kind of aquarium and fish you have.
Contents
Not all aquarium test kits are created equal. Some of our best-selling kits are quick-test strips to test for pH, alkalinity, hardness, nitrite and nitrate after a brief dip. Other aquarium water tools can provide constant readings of ammonia concentration, pH, gravity or CO2.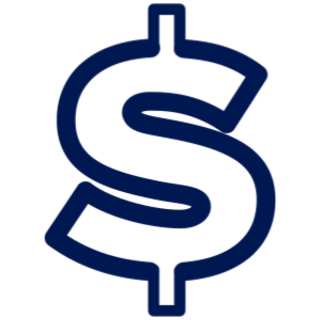 Quality and Value
Compare aquarium water test kits that meet your needs, offer good value and are featured at a price you feel comfortable paying.
Pet parent faves
With saltwater and freshwater test kits, plus ammonia alerts, 5-in-1 kits, refractometers and CO2 indicators—this list of best-selling aquarium water test kits and tools is sure to help keep your aquarium clean, vibrant and thriving.
We're here to help
Beyond aquarium water test kits, our stores offer health & wellness products and services to help make sure your aquatic life has everything they need to thrive.
Store Partners
Get personalized recommendations based on your pet's needs.
Find a Store
Vet Services
Get the care your pet needs to feel their best at every stage of life.
Find a Vet
Pharmacy
Save big on heartworm preventives, pain relievers, Rx flea & tick control and more.
Shop Pharmacy
Learn More About Aquarium Water Test Kits
When used correctly, aquarium test kits can be very accurate. Fish water test kits are designed to be easy for users to compare to color charts to find their readings.
Your aquarium water test results can often depend on what kind of habitat and fish you have.
For freshwater aquarium water testing, you'll want to regularly test for a few parameters—including water temperature, pH, ammonia, nitrite, nitrate and hardness.
Significant changes in water temperature can harm your aquatic life, so never place your aquarium near a window with direct sunlight or next to heating or air vents. Freshwater fish need a consistent water temperature of 72- to 82-degrees Fahrenheit. Aquarium heaters, chillers and thermometers can help you maintain ideal temperatures.
The pH scale ranges between 1 and 14, where 7 is neutral, below 7 is more acidic and above 7 is more alkaline. Freshwater fish typically do well with pH levels between 6.8 and 8.0, depending on the species of fish you have. A change in pH greater than 0.3 in 24 hours can leave fish stressed or susceptible to disease.
Ammonia is produced when waste, uneaten food and organic matter break down, which is very toxic to fish. It's converted into nitrite by nitrogen-fixing Nitrosomonas bacteria.
Nitrite is also very toxic to aquatic life. Nitrite is converted into nitrate by Nitrobacter bacteria. Nitrate is relatively harmless to fish unless it's in high concentrations. Plants use nitrates as fertilizer and complete the cycle by releasing oxygen into your aquarium water. Nitrate levels can usually be controlled with regular water changes. Most freshwater fish require readings to be 0 ppm ammonia and nitrite and less than 20 ppm nitrate.
Water hardness measures dissolved minerals in your aquarium water. Hard water has high levels of dissolved minerals and is usually high in pH, where pH tends to be more stable. Soft water has low levels of dissolved minerals and is generally lower in pH, and pH levels can change rapidly.
Brackish and saltwater systems need to be tested for specific gravity levels in addition to the other parameters.
Whether you have freshwater or saltwater fish, each fish species will have specific ranges for the ideal water parameters. For example, the desired parameters for Betta Fish are between 75- and 81-degrees Fahrenheit water temperature, 3 to 4 general hardness, 3 to 5 carbonate hardness and 6.5 to 7.5 pH levels. For Angelfish, ideal parameters are between 78- and 84-degree Fahrenheit water temperature, 3 to 4 general hardness, 3 to 8 carbonate hardness and 6.8 to 7.8 pH levels. Be sure to find out the exact aquarium water care required for your fish species and choose other species for your habitat with this in mind.
Aquarium salt and minerals—along with pH treatments and algae control solutions—can help keep your aquatic habitat in good condition. Water conditioners and filters will also be essential in helping you set suitable parameters for your aquarium.
*Based on petco.com sales data.
// Forces popover to close when the user clicks anywhere on the page $(function(){ // fnGetNearestLocations(storeId, expirationMin, isHTML5Geolocation, isGoogleGeoAPI, HTML5GeoTimeout, XHRTimeout, isDebuggingEnabled) petcoNearestLocations.fnGetNearestLocations('10151','10080','true','true','10000','5000','https://www.googleapis.com/geolocation/v1/geolocate?key=','AIzaSyB1POydsXY7SJBDX-zowEC0y340ZJK6uig','false'); });