$20 off your order of $80 or more | Promo code: spring20
$20 off your order of $80 or more
Promo code: spring20
10% off your order when you buy online & pick up in-store
10% off your order when you buy online
& pick up in-store
20% Off Your First Repeat Delivery | Use Code RDSAVE20
20% Off Your First Repeat Delivery
Use Code RDSAVE20
Close
$20 off your order of $80 or more
$20 off your order of $80 or more+
The promotion ends 3/26/19 at 11:59pm PST.
Promo code: spring20. Exclusions apply.
Offer valid only at petco.com. See full details >

10% off your order when you buy online & pick up in-store!
10% off your order when you buy online & pick up in-store!

Save 20% Off Your First Repeat Delivery | Use Code RDSAVE20
Save 20% With Code RDSAVE20
The 20% discount is valid only on first-time Repeat Delivery orders.
Exclusions apply. See full details >
Copy Promo Code: RDSAVE20
previous
next
Hill's Pet Food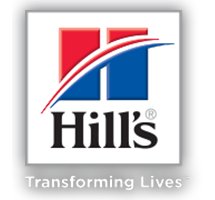 Feed your pet's best life.
---
Science has driven the creation of our nutrition since 1939. Hill's Pet Nutrition uses the combined expertise of more than 220 vets, scientists and pet nutritionists to understand what dogs and cats need to live a long and healthy life.
We are committed to research and innovation.
Guided by our evidence-based research, Hill's formulates its foods with a precise balance of nutrients to meet the specific needs of pets associated with their life stage, size or special needs.
Our 180-acre Pet Nutrition Center is where we care for approximately 900 dogs and cats whose sole responsibility is to eat and ensure that we have the right nutrient levels in each and every one of our products.