Up to 35% off Flea & Tick
Protect your pet.
Up to 35% off Flea & Tick
20% Off Your First Repeat Delivery: Use Code RDSAVE20
Close

Save 20% Off Your First Repeat Delivery: Use Code RDSAVE20
Save 20% With Code RDSAVE20
The 20% discount is valid only on first-time Repeat Delivery orders.
Exclusions apply.
Copy Promo Code: RDSAVE20
previous
next
Crate & Kennel Accessories
Crate & Kennel Accessories
Dog Crate Accessories: Covers, Beds, and Bowls for Inviting Living Spaces
Designing a comfortable living space is important when it comes to getting your pup accustomed to their crate. Whether at home or away, you want them to view their pet containment as an inviting place they don't mind retreating to. With the right dog crate accessories, you can create a safe atmosphere for your furry pal to nap, relax, and hang out. Explore our complete collection that includes covers, beds, bowls and more, sure to make your canine feel at home!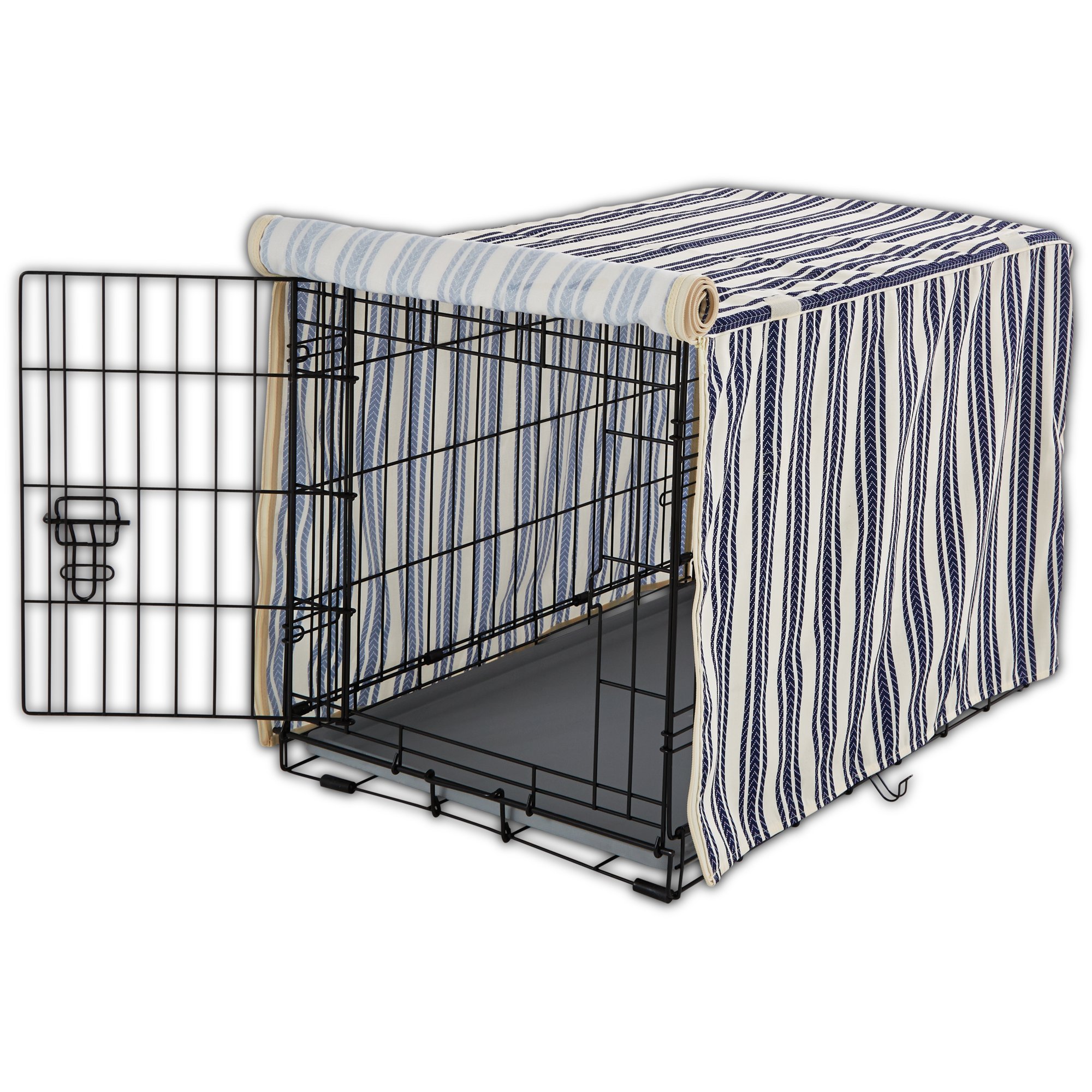 Dog crate covers come in handy for anxious pups or pets who prefer extra privacy. Their ability to mimic den-like environments offer a warm and familiar feel. When it's time to socialize and interact with your dog, roll-up doors provide easy access that keeps your furry friend aware of their surroundings. For pet parents looking for protection from harsh weather conditions, dog crate covers work to trap heat, offer shade, and shield from wind, snow, or rain. They're available in different sizes and can be paired with indoor or outdoor containment.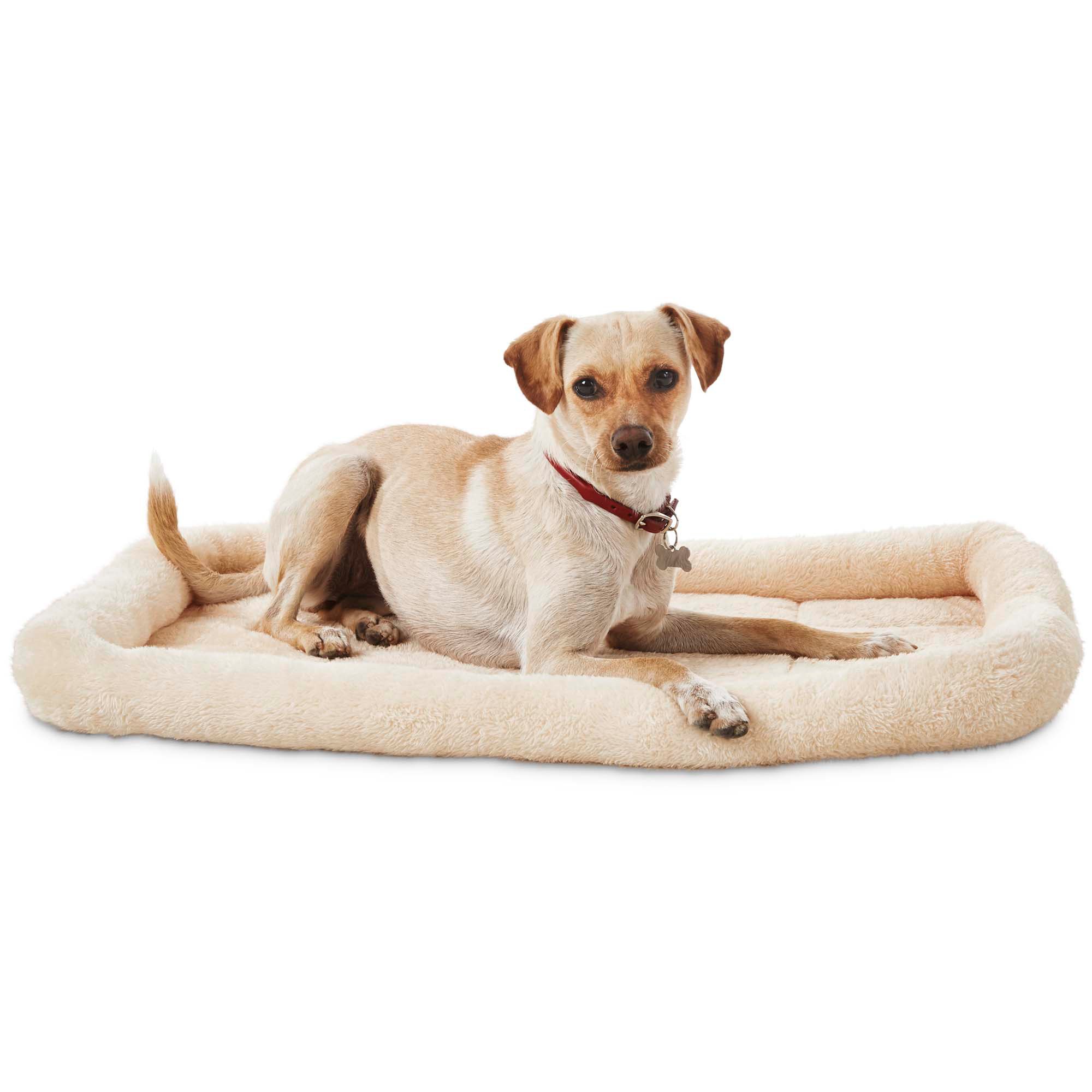 When it's time for your canine to nap or unwind, dog crate beds and mats supply a cozy space to snuggle. There are a variety of options to suit your pet's needs from self-warming pads that capture body heat to reversible beds great for different seasons. You'll also come across high-quality materials including soft microfleece, Sherpa, cotton, and more. For senior pets, dual-side filling lends both memory foam and orthopedic support to relieve pain-inducing pressure points. Dog crate beds are available in sizes X-Small to XX-Large and come in a wide assortment of colors.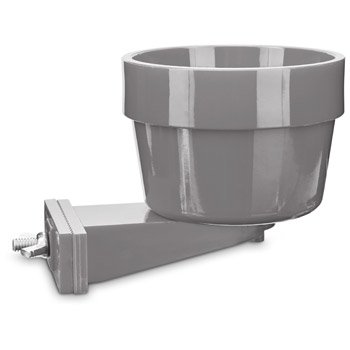 Dog crate bowls are good additions once your puppy has learned the house rules. By feeding them their favorite foods and giving them water in their crate, they'll start associating it as a happy place. Whether you prefer stainless steel or BPA-free and dishwasher safe dog crate bowls, we have both to choose from. With quick lock crocks and easy twist on/off designs, you'll have a simple setup that is tool-free.
Once you have the perfect crate or kennel, it's time to customize it! Dog crate accessories allow you to construct an appealing environment specifically for your four-legged pal. If they want a cushy spot to doze off in or a quiet and cool area to retreat, we have all the accessories to bring this atmosphere to life. Shop Petco today to explore our complete collection of dog crate accessories and get free shipping on orders of $49 or more!