20% off $50+ when you buy online, pick up in-store | Promo code: pickup20
20% off $50+ when you buy online, pick up in-store
Promo code: pickup20
20% Off Your First Repeat Delivery | Use Code RDSAVE20
20% Off Your First Repeat Delivery
Use Code RDSAVE20
Close
20% off $50+ when you buy online, pick up in-store
20% off $50+ when you buy online, pick up in-store
The promotion ends 3/21/19 at 11:59pm PST.
Promo code: pickup20. Exclusions apply.
Offer valid only at petco.com. See full details >

Save 20% Off Your First Repeat Delivery: Use Code RDSAVE20
Save 20% With Code RDSAVE20
The 20% discount is valid only on first-time Repeat Delivery orders.
Exclusions apply. See full details >
Copy Promo Code: RDSAVE20
previous
next
Covered Dog Beds: Are They a Good Fit for Your Pet?
Do you find your pup creeping into your bed late at night? Perhaps they need a plush retreat that they can call their own. Covered dog beds form warm and snug nesting environments sure to rival the comforts of your bed. Small breed dogs tend to prefer this design but if you have a shy furry friend they may also desire a dog cave bed. Ready to see if a covered dog bed is what your furry pal needs? Keep reading to discover the different types and the top features of each bed type.!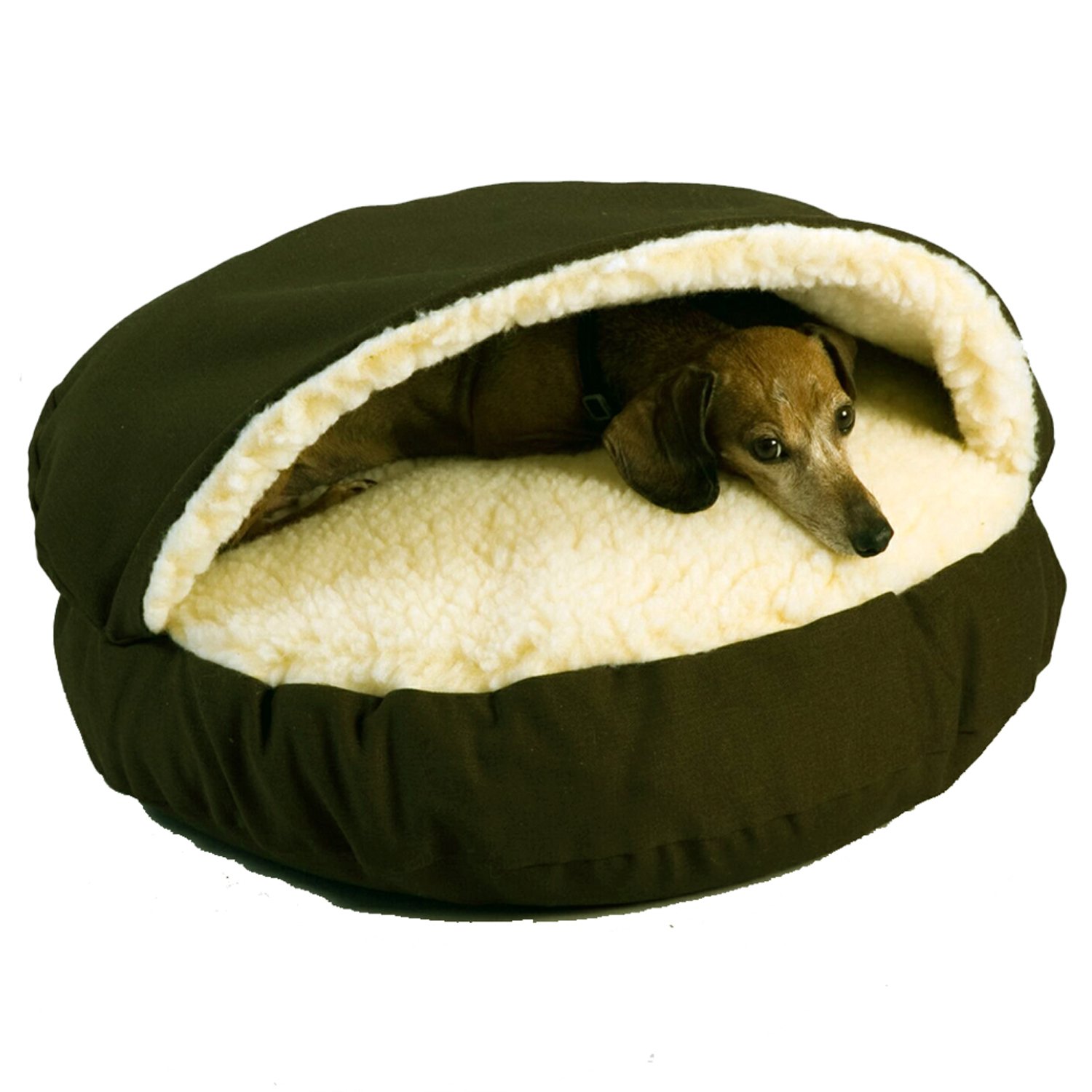 Dog cave beds, also known as hooded or nesting beds, feature snug, and cozy designs. The micro-suede exteriors and Sherpa interiors are a dream for pups looking for a comfortable spot to snooze. They're even a great choice for furry pals who need a little extra warmth. Many feature machine-washable covers for easy cleaning and poly/cotton exteriors for the outdoors. There are a few things to consider when it comes to the unique personality of your canine. If you notice your pet enjoys being in their crate, a dog cave bed may suit their needs. These type of beds replicate the same sense of comfort and security found in crates with the tight and enclosed spaces. This is a familiar feature for pets who like to burrow.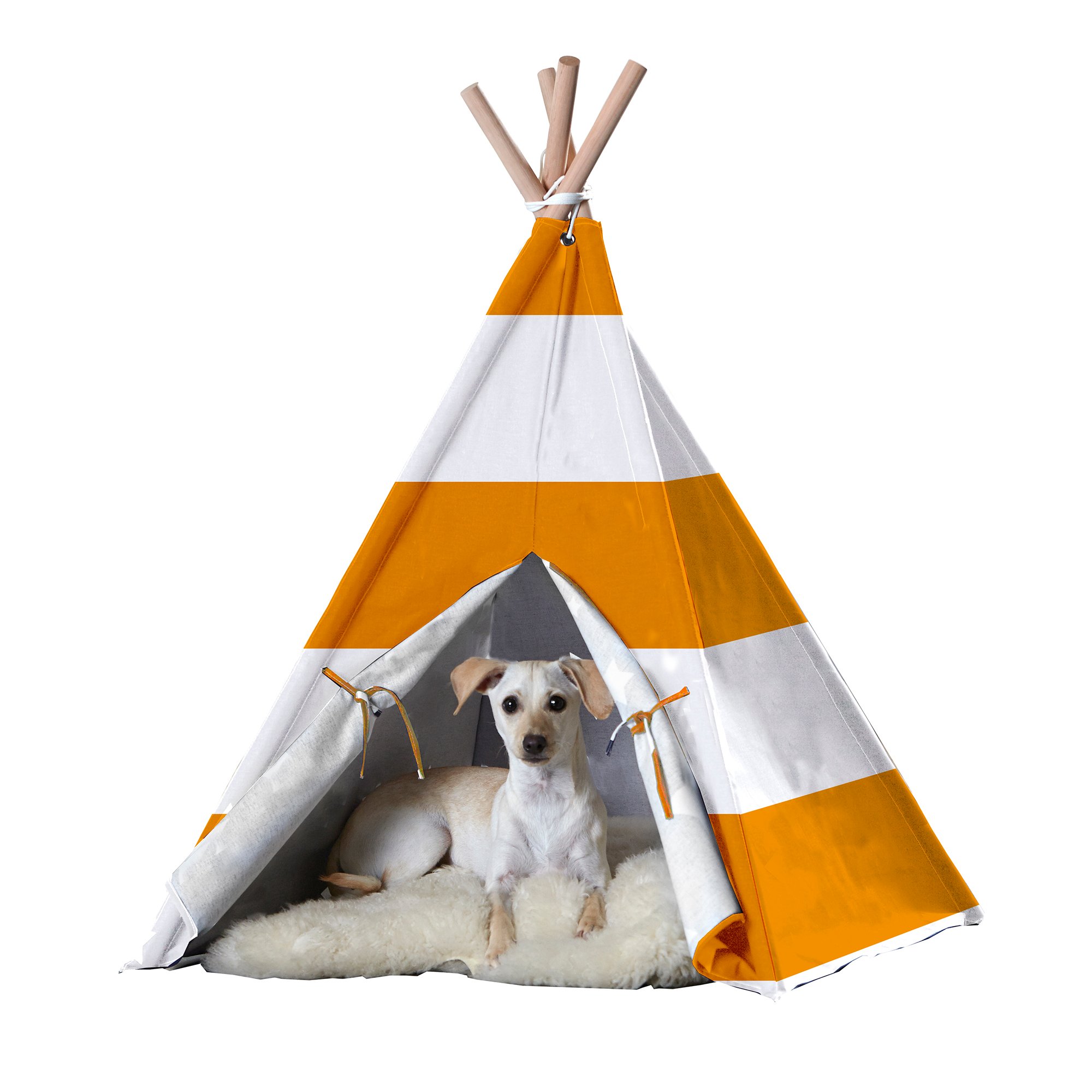 Dog Teepees are for pets with an adventurous spirit. The unfamiliar design requires an innate level of curiosity that will lead your pup to explore. Your canine will appreciate the benefits that come with this bed type once they adapt to their new resting space. The canvas cover creates a sense of security for dogs who seek hideaways to unwind or escape stressful situations. The increased level of privacy is a plus for furry pals who enjoy a little me time. Families on the go can take advantage of how lightweight and easy to pack dog teepees are. This works for shy pups who need a portable hiding spot or canines in need of sun shade when outdoors.
Now that you know the different types of covered dog beds and their benefits, it's time to find one that matches your pet's personality. With a wide selection of colors and patterns, you're sure to find one that will catch their eye. Don't forget, you get free shipping on any order of $49!