Best Limited Ingredient Dog Food*
Our list of some of the best limited ingredient dog food is full of options that are tried and tested by pet parents. Check out the most-purchased LID dog food and find the one that's best for your pet.
What to look for in limited ingredient dog food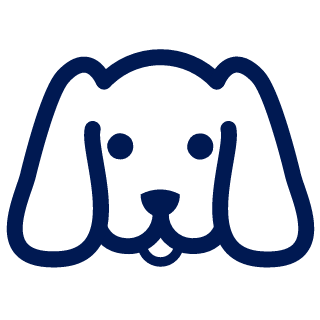 Ingredients
Limited ingredient diet dog food is specially crafted to help reduce the amount of ingredients that your pup is exposed to. Since this is the case, choose the ingredients you do allow in their diet wisely in high-quality formulas.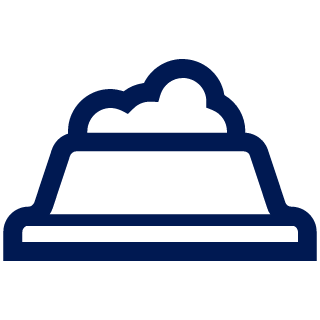 Health Benefits
Some pet parents choose limited ingredients dog food because it helps their dog manage digestive issues, sensitive skin or other health concerns. Other dog parents might choose it to more closely follow a "clean eating" lifestyle. Look for the right solutions that work for the reason you're choosing to feed your dog limited ingredient dog food.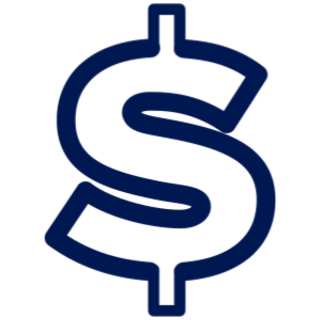 Quality and Value
Find high-quality dog food that offers good value for the amount you receive and at a price you feel comfortable paying.
Pet parent faves
Some of the best limited ingredient dog food has been used and loved by Petco pet parents. Our fan favorites include recipes with hearty protein, like chicken or beef, as the primary ingredient. Even with a limited number of ingredients, these formulas still manage to pack in healthy carbs and all the good stuff your dog needs to maintain their energy level and keep a healthy weight.
Here are some of our best-selling LID food choices that are wholesome and yummy.
We're here to help
Beyond limited ingredient dog food, our stores offer health & wellness products and services to help make sure your dog has everything they need to thrive.
Store Partners
Get personalized recommendations based on your pet's needs.
Vet Services
Get the care your pet needs to feel their best at every stage of life.
Pet Pharmacy
Save big on heartworm preventives, pain relievers, Rx flea & tick control and more.
Learn More About Limited Ingredients Dog Food
What exactly is limited ingredient dog food? It's not a regulated term, but generally speaking, LID food pares down the list of ingredients. This can help eliminate allergens and other common problem ingredients, but that doesn't always mean the food has exclusively healthy food.
Other times, limited ingredient puppy food and dog food only has a single grain or protein. Limited ingredient dog food can still have carbohydrates—which are needed for energy—such as sweet potatoes and brown rice.
The formulas used in LID food varies by product and company. You can find grain- free limited ingredient dog food, limited ingredient dog food with grain, and limited ingredient food with exotic meats.
Some of the most common ingredients in dry and fresh dog food with limited ingredients include: rabbit, fish, duck, pork, chicken, lamb, potatoes, rice, peas and oatmeal.
If you are switching to a LID food because of an allergy or digestion issue, make sure to talk with your veterinarian about which ingredients are most conducive to a healthy diet for your pup.
Gluten-free foods are not the same as limited ingredient diet dog food. Dog foods without gluten remove the most common grains, including wheat, rye, and soy. Limited ingredient foods also remove some common ingredients—but may still contain gluten
The short answer is no. Some food with limited ingredients still features wheat, rye, and other grains. It's also worth noting that grain-free and gluten-free are not the same thing. Even if you find a grain-free LID dog food recipe, it could still be unsafe for dogs with a gluten intolerance. In short: the top grain-free dog food is often considered limited ingredient dog food, but read labels carefully if your pup has specific dietary needs.
Limited ingredient grain-free dry dog food or raw dog food can be appropriate for almost any breed of dog. However, there may be specific reasons that draw you toward a limited ingredient recipe. Talk to your vet about switching to LID food if you suspect the following:
The extra fillers in traditional food are causing your dog to gain an unhealthy amount of weight
You think your dog might be allergic to something, but you can't nail down what it is
Your dog is experiencing chronic skin issues, including flaky or itchy skin
Your pup has developed digestive issues leading to gas, diarrhea, vomiting or other gastro-related problems
You have noticed that your dog's coat is becoming thinner or duller
Traditional food is no longer appealing to your pet and they are losing weight
As with any diet switch, if you're changing to one of the best limited ingredient dog food brands, there are a few best practices. You'll want to introduce the new food over a week or two. Mix your dog's current food with the new limited ingredient food over time, until you have totally switched to the new food. This gives your dog's digestive system a chance to acclimate to the new recipe.
If you are trying to seek out an allergy, you'll also want to limit other food and treats while you make the switch. This allows you to better determine if the old food was the problem. If you're not trying to identify an allergy, you may still want to stick with the new food for at least eight weeks to see if it improves your dog's health, weight and overall wellness.
Ready to make the switch? Dry limited ingredient dog food is great for dogs with tummy trouble or weight problems, if approved by your vet. You may also want to consider switching to a wet food or a raw food if you have a senior pup who is having problems with chewing hard food. Either way, LID food options tend to have fewer fillers and more protein-rich formulas. Shop our best-selling brands and formulas to give your pup the very best.
*Based on petco.com sales data.