PETS AT WORK
It's time to go pet-friendly.
In 2016, we declared April 19 as National Pets at Work Day to help raise awareness of the benefits of pet-friendly offices and to encourage more employers to allow pets into their workplaces.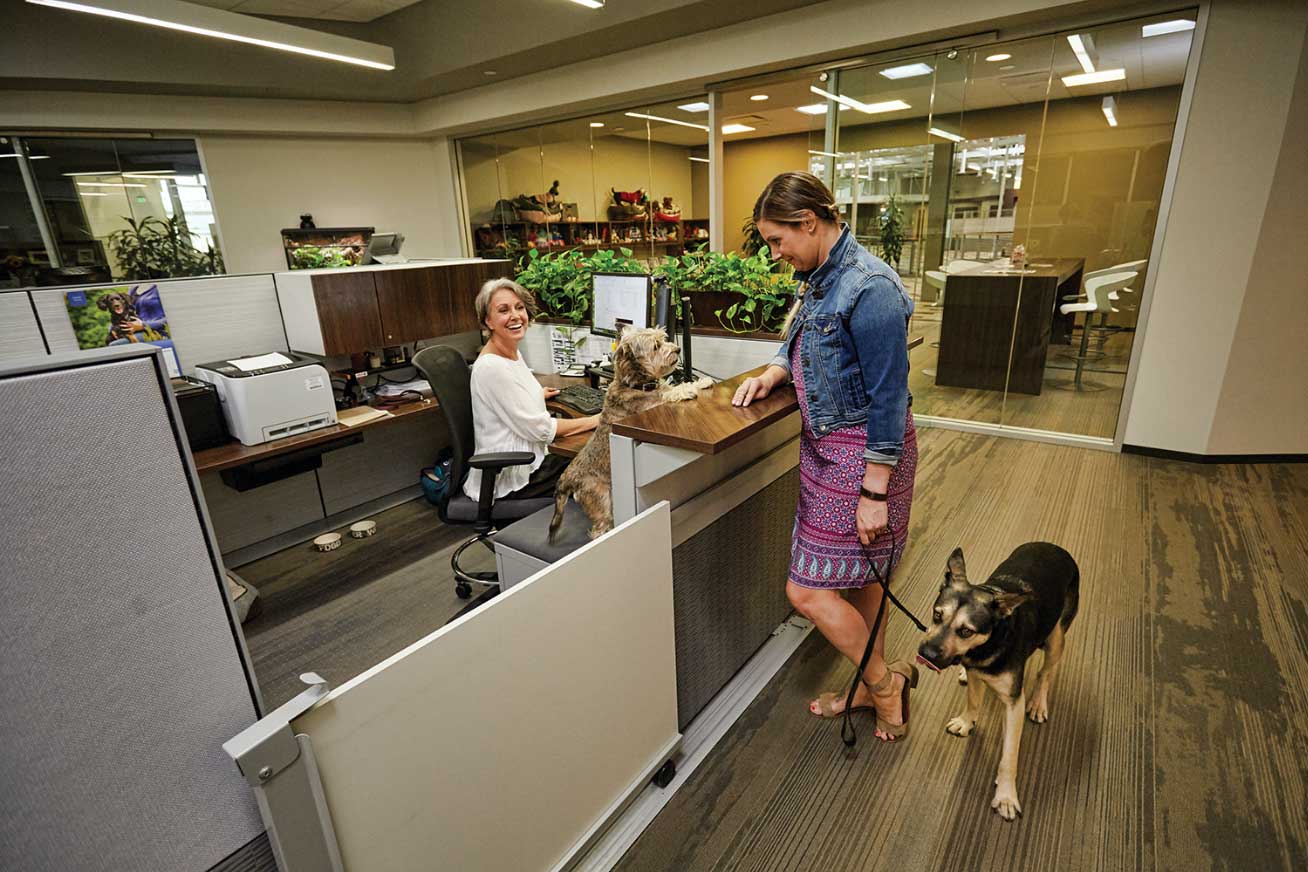 62% of pet parents have a more positive attitude toward companies that allow pets at work.*
Today, with more pets in homes due to the pandemic, it has never been more important for employers to consider going pet-friendly.
A change for the better

44% of pet parents want their employers to adopt a pet-friendly workplace*

41% of pet parents would consider switching jobs if it meant they could bring their pet to work*
The benefits speak for themselves
Sharing an office with your pet can help reduce your heart rate, blood pressure and cholesterol. It can also help relieve anxiety and stress while promoting relaxation.

83% of pet parents had minimized stress levels due to working from home in close contact with their pets*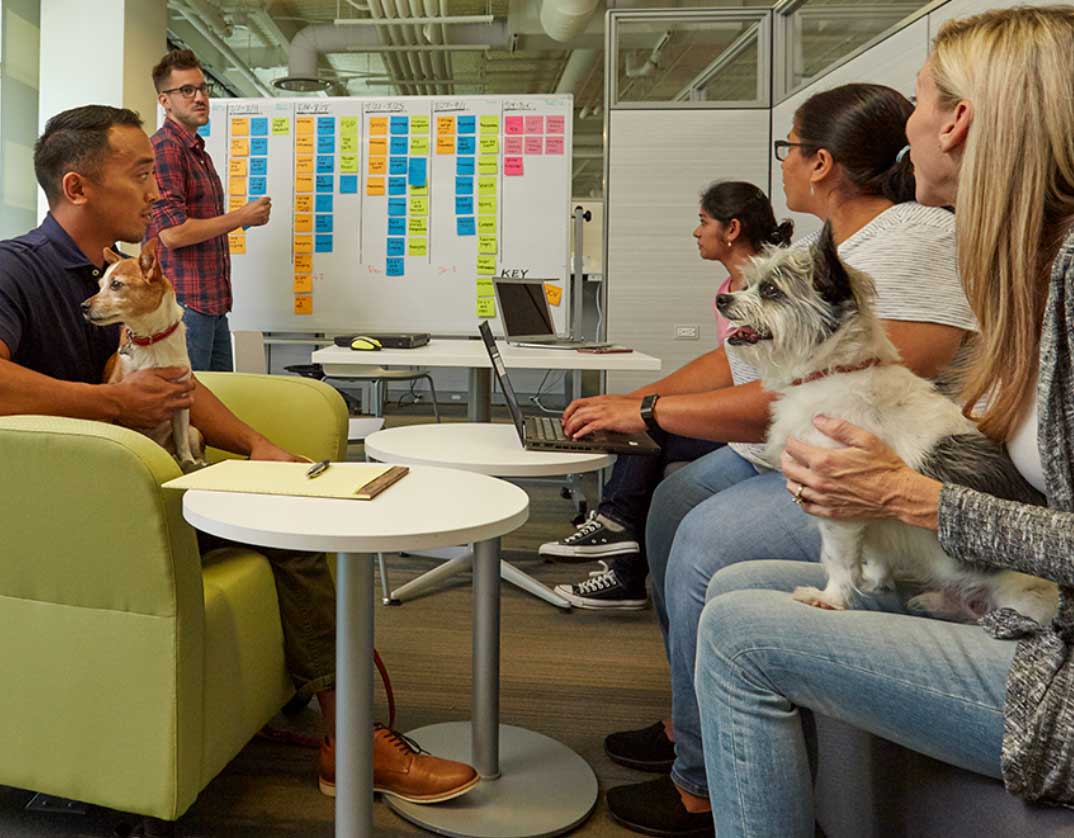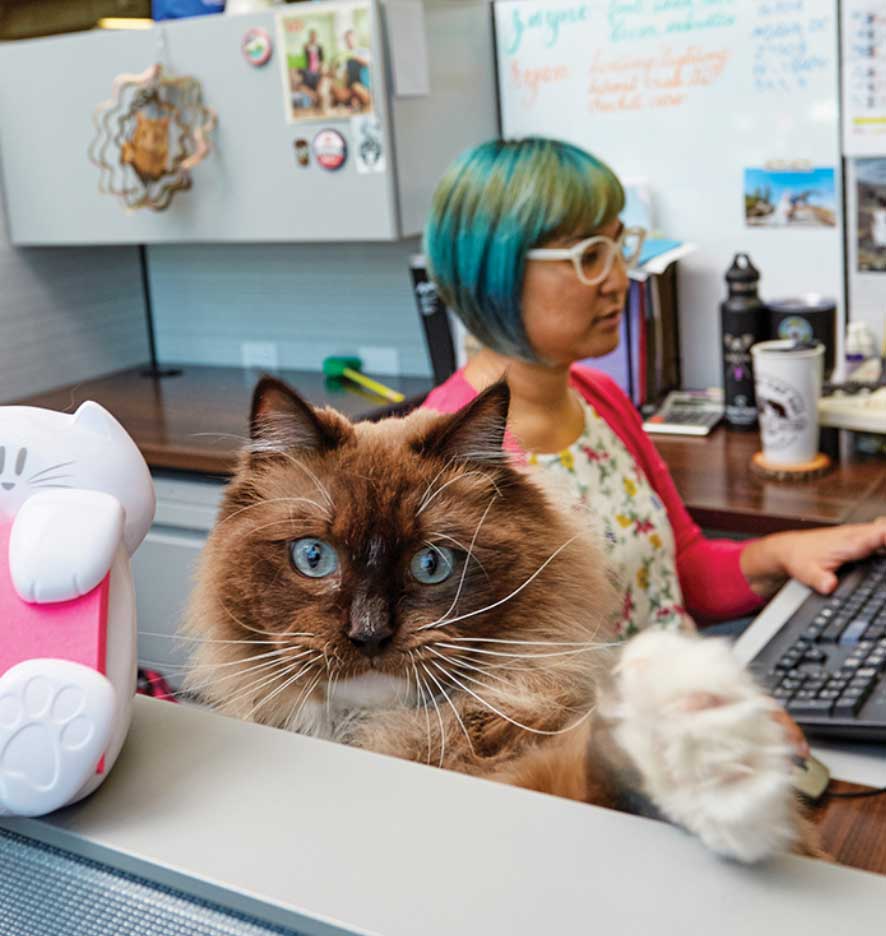 We'll help support a seamless transition
As a leader in pet-friendly workplaces, we're here to provide resources and guidance to help ensure a safe, productive pet-friendly environment.

Are you an employer interested in learning more? Email petsatwork@petco.com.
Our mission to improve lives applies to pets, pet parents, Petco partners and the workplace
Share the infographics below with your friends and employers to spread the word about the benefits and logistics of a pet-friendly office.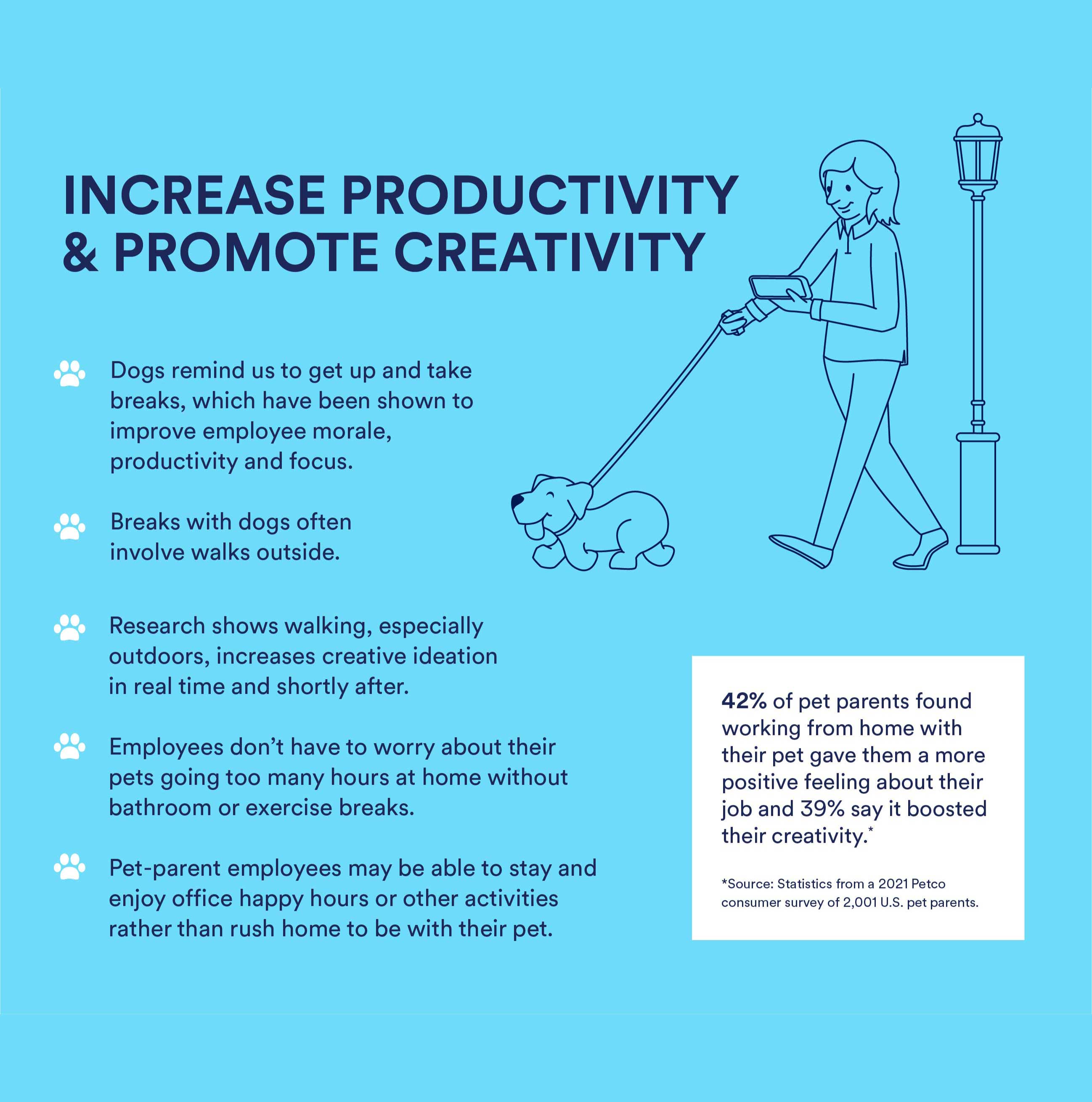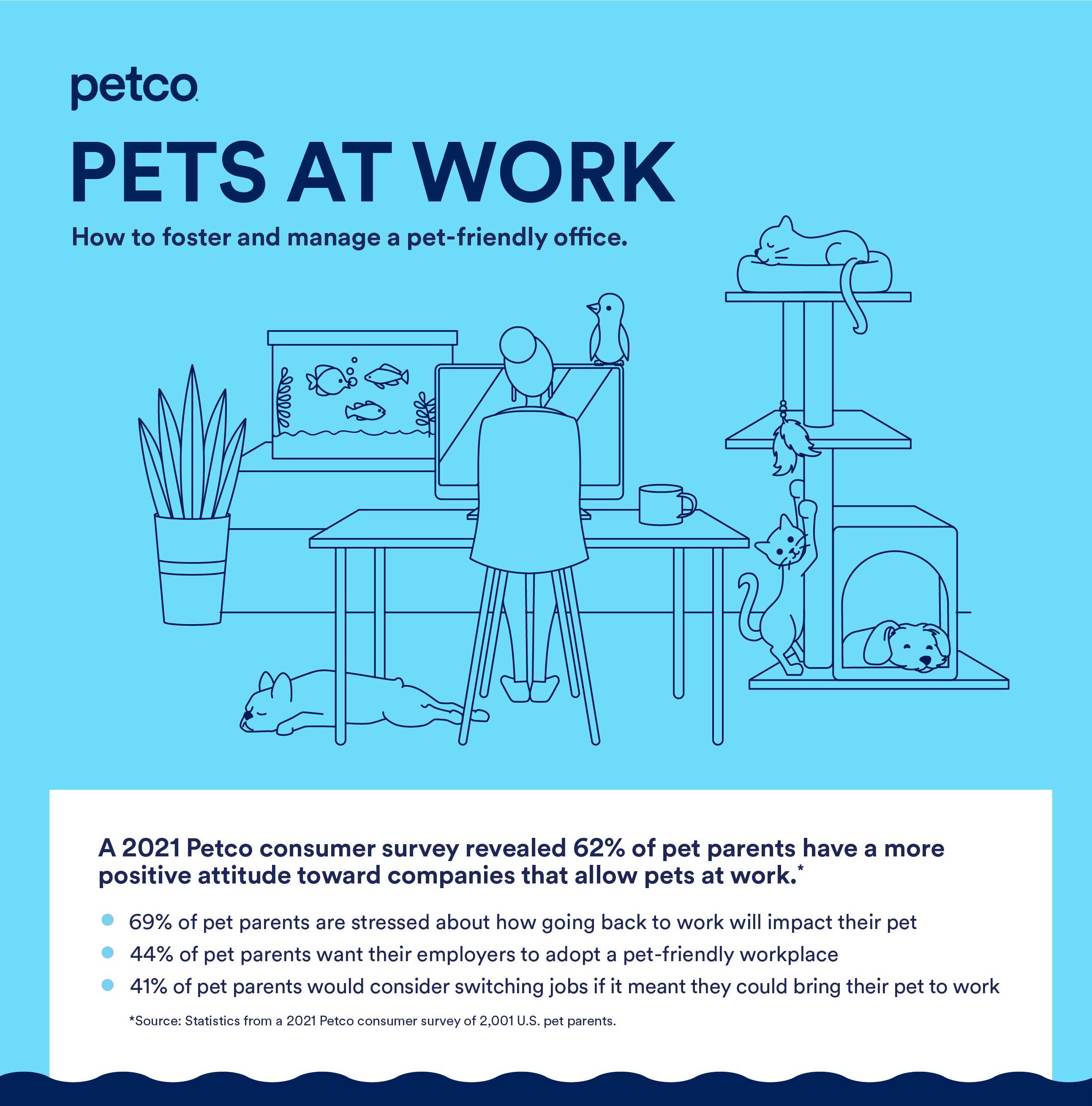 Meet the people and pets behind Petco, who get to enjoy the benefits of a pet-friendly office**
We're grateful to share our offices with pets of all breeds, sizes and species, and we believe others should be able to do the same.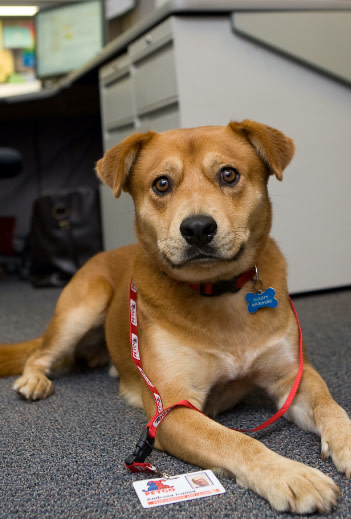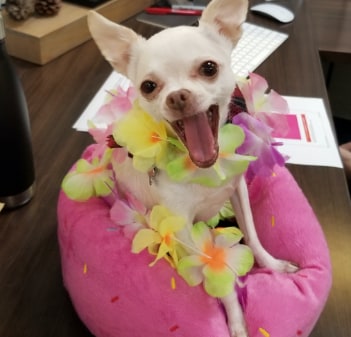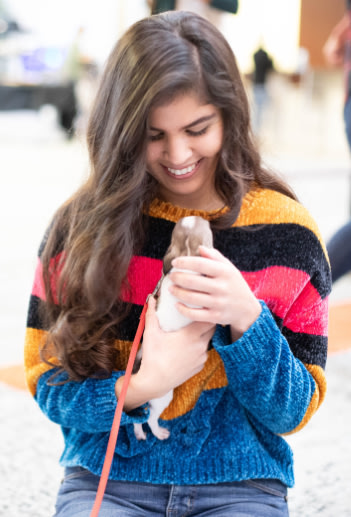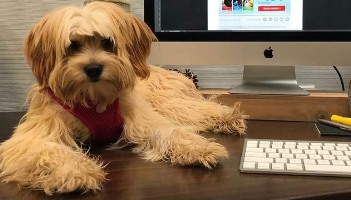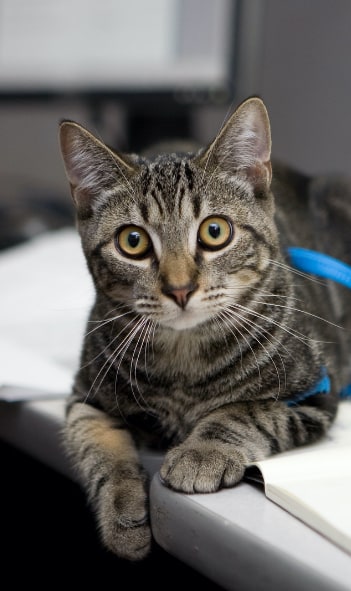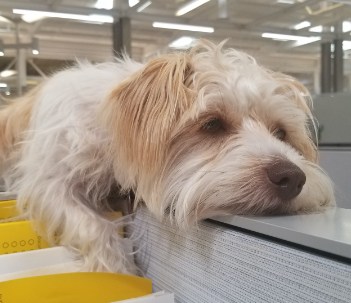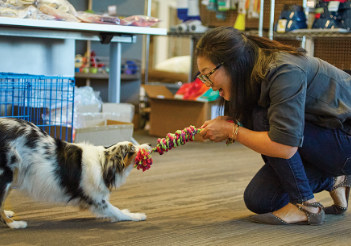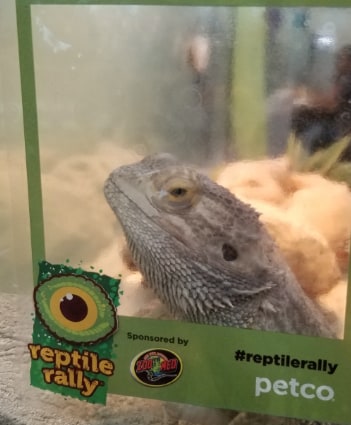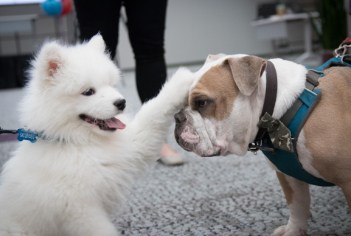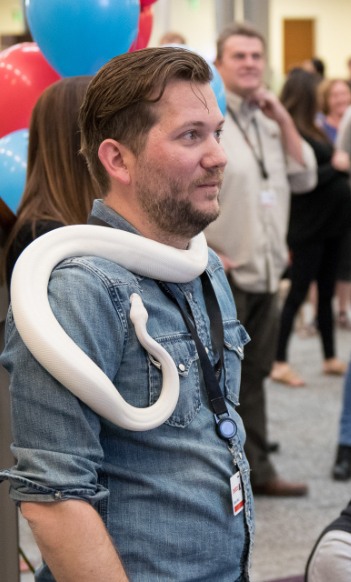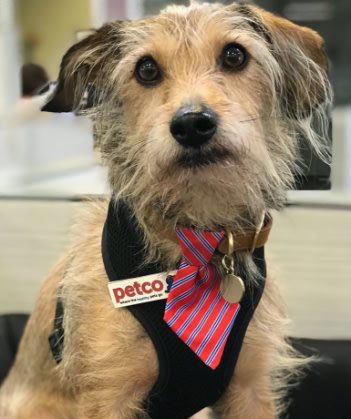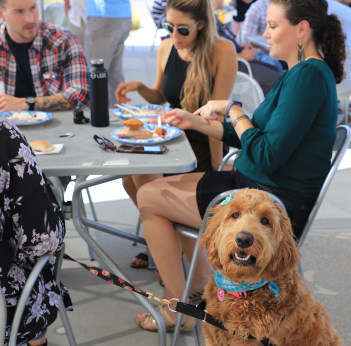 *Source: Statistics from a 2021 Petco consumer survey of 2,001 U.S. pet parents.
**The photos above were taken before the pandemic.