Therapy Dog Certification and Training
Training your dog to become a certified therapy dog is a wonderful way to bond and spend quality time together. Therapy dogs are dispensers of unconditional love and affection.
But first, your dog will need to undergo basic training so that they have the good manners, social skills and exposure to the different types of settings required for this type of volunteer work.
Therapy dogs are different from service dogs. "A service dog is a dog that has been trained to perform specific tasks to assist a person with a disability," says Dr. Mary R. Burch, a certified applied animal behaviorist and AKC Family Dog director. "A therapy dog is a dog who volunteers with their pet parent to provide comfort and support to people in settings such as schools, hospitals and assisted living facilities."
Once a therapy dog achieves certification, they may be allowed on airplanes and public transportation. However, check in with transportation officials in advance of traveling to confirm whether a therapy dog can travel.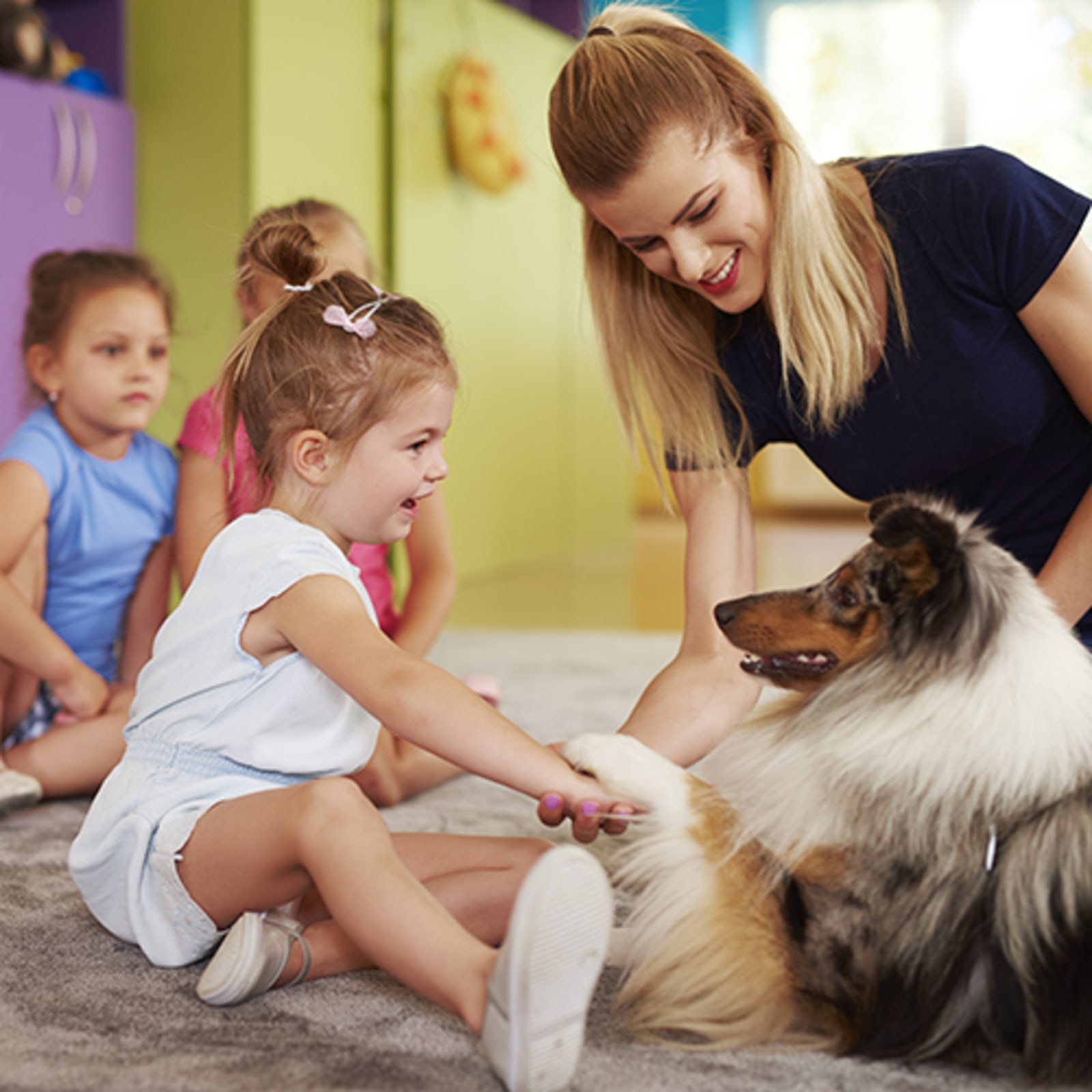 How to train a therapy dog
If you're wondering how to make your dog a therapy dog, the first step is to undergo a basic dog training program.
"The world of animal assisted therapy has evolved throughout the years," says Darris Cooper, CPDT-KA, FFCP, Petco's Manager of Dog Training Education. "While Petco is a great place to set a foundation, therapy dog certification organizations provide education resources, field trainings, mentorship and screen both dogs and handlers."
One of the first places to start with therapy dog certification is to have your dog take the AKC Canine Good Citizen Test, which is offered through Petco training programs.
"The AKC's Canine Good Citizen test is a test of basic training," says Burch. "The CGC test covers the good manners that every dog should have, including coming when called, sit, down, stay and reacting appropriately to friendly strangers and other dogs."
The Canine Good Citizen test is nationally recognized as a high standard of dog behavior and the stepping stone to prepare for therapy dog training.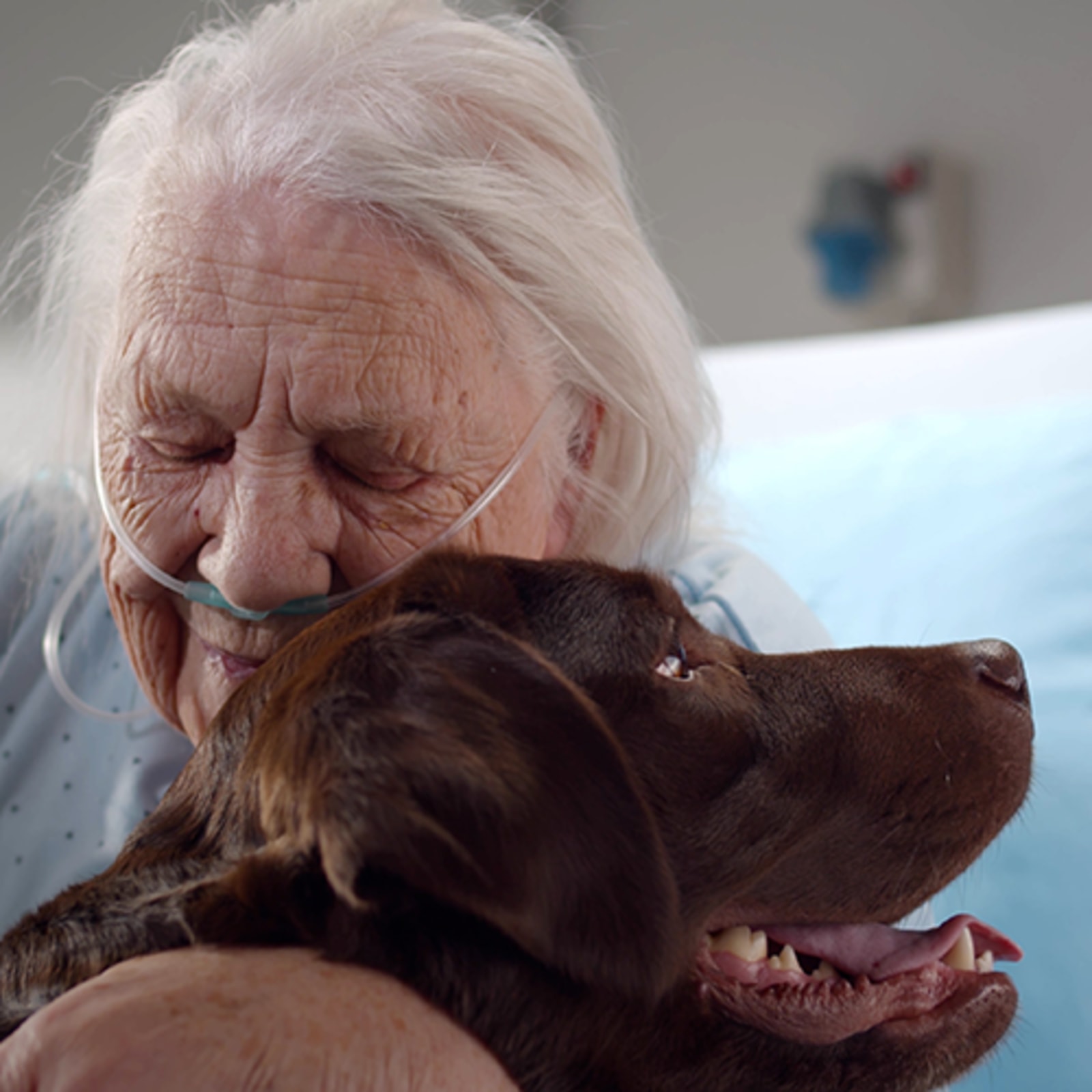 Therapy dog certification
After achieving a CGC certification, your next step will be to contact an organization to acquire your pet's pet therapy certification. In some cases, you can apply online. Others require hands-on testing to put your dog through their paces.
"When working towards therapy dog certifications it's important to research the certifying organization and learn what requirements and prerequisites are in place," says Cooper. "There's a solid foundation of training needed prior to applying."
Some of the foundational behaviors your dog will be observed for are cues that Petco's training program can help with, and may include:
How your dog reacts around other dogs
How well your dog listens to you
If your dog allows strangers to touch and handle them
If your dog avoids jumping on people when interacting
If your dog walks on a leash without pulling
If your dog tolerates strange noises and smells
If your dog is calm during petting
If your dog is okay with people walking unsteadily
The American Kennel Club lists several national organizations as well as a comprehensive alphabetical list of therapy groups across the country. While the AKC doesn't have their own therapy-dog training program, they recognize the work done by the groups listed and will confer a special AKC Therapy Dog title on dogs certified by these groups. It's a nice recognition of the work you and your pet have achieved together.
To maintain therapy dog certification, your pet needs to be current on all vaccinations that are required by local laws and have a negative fecal test every 12 months. Therapy dogs should always be clean and well-groomed, too.
How to work toward making your dog a therapy dog
Once your dog achieves therapy dog certification, you can put your dog's training and special skills to work in different settings such as schools, hospitals, airports, conferences and disaster-relief areas..
Therapy dogs are also sometimes used in courtrooms to help children open up, says Burch. "Children who have been abused or witnessed a crime are often afraid to talk to adults," she says. "However, they will talk to a patient therapy dog so that officers of the court can hear their stories."
Pet therapy groups and organizations will pair you up with the right facilities and volunteer organizations. Volunteers are covered by the organization's liability insurance. It's not advisable to work independently without such coverage.
Pet therapy is rewarding volunteer work for all humans involved, but it offers great payback for your pet, too. Pets receive mental and physical stimulation while helping others. It's a win-win.
At Petco, we can get your therapy dog training started by laying the foundation. Sign up for dog training classes today.