Pet Dog Grooming School Petco Grooming Certification Process
Petco's Certified Pet Stylists
Petco groomers not only love what they do, they are trained to the highest standards and must successfully complete an 800-hour, 20-week course for certification.
Safety is our
No. 1 priority
Your pet's health and well-being are at the center of everything we do. Our stylists are well-versed in dog behaviors and the safety of your pet. They are trained on proper handling, how to recognize signs of stress and what to recommend as the safest choices and products for your pet.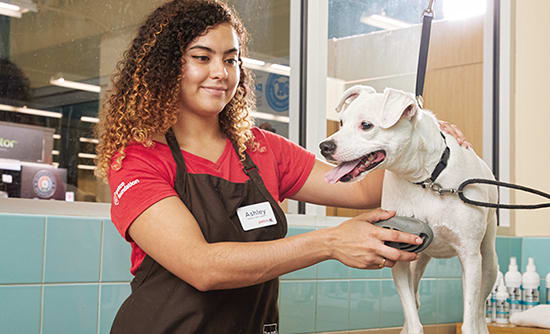 The grooming experience
Our stylists are trained to give each guest the highest level of service, whether your pet needs a quick trim or a total transformation. Your pet's grooming journey should look a bit like this: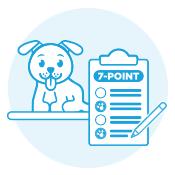 Personalized check-in, including our 7-point Pet Care Check* with customized product recommendations. We may refer pets to the veterinarian first if something doesn't look quite right.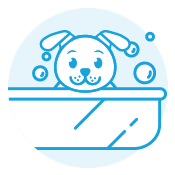 Brushing, clipping, ear cleaning and nail trimming. Your pet will receive a thorough bath and blow-dry, and a customized trim if your pet needs a haircut, by our trained groomers to best suit their hair type and lifestyle.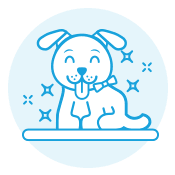 Handwritten report card. We'll let you know how your pet's experience went at the Grooming Salon, and recommend the best times to visit again for a full groom or in-between services. We can book recurring appointments to keep it simple!
*7-point Pet Care Check is not a substitute for regular examinations and care from a licensed veterinarian. If we find any concerns, we will refer you to your veterinarian.