Buy Online Pick Up In-Store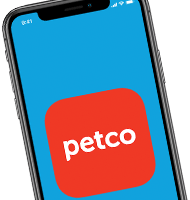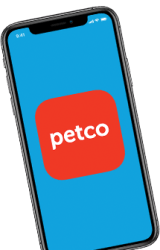 Curbside pickup is now available in

Store Name Here

.

Help protect your health and safety while minimizing social exposure by ordering online and getting your items hand-delivered to your car.
How it works
Order online

Place your order on petco.com or the Petco app. Select "I'll Pick It Up" and save 10%!*

Get notified

When your order is ready, we'll send you an email with a number to call for curbside pickup.

Stay in your car

Call us when you arrive and we will bring your order to you!
Your top questions, answered
Which items are eligible for Petco in-store pickup?
All of our products that are eligible for store pickup will show this option on the product's detail page. Before you add the product to your cart, you can select a shipping method or choose in-store pickup. Once the item is in your cart, you will also have the option to change your shipping or pickup selection if you change your mind.
Can I order some items for in-store pickup and others to be shipped to my house?
Yes, you can! Each product you add to your shopping cart will allow you to choose a shipping method or in-store pickup.
When will my credit card be charged?
Your card will be charged once when your order is ready for pickup.
When can I pick up my order?
As soon as your order is ready for pickup, we will send you a "Ready for Pick Up" email to let you know. If you place an order while the store is open, it will typically be ready for you to pick up within a few hours. If you place an order after your selected store has closed, your order will typically be ready for pick up shortly after the store opens the next morning. Store hours may vary by location, so be sure to check the hours before placing your order. Remember, don't head to the store until you have received a "Ready for Pick Up" email!
Frequently Asked Questions