Best* Wireless Dog Fence of 2022
Keep your canine corralled with a wireless dog fence.
What to look for in wireless dog fences
Straightforward installation
Your pet barrier doesn't need to be overly complicated. Many of the best invisible dog fence options are user-friendly and don't require professional help to install.

Effectiveness
There's no point to a wireless dog fence if it doesn't work to keep your dog within boundaries. That's why it's a good idea to purchase from a trusted source like Petco and choose from a wide assortment of best-selling invisible dog fences already loved by pet parents.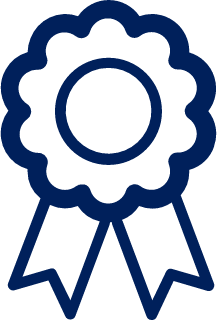 Quality and Value
Wireless dog fences should have manageable installation, reliable effectiveness and a price you feel comfortable paying.
Pet parent faves
From seamless installation to easy integration in your dog's routine, these are some of the best wireless dog fences, most often purchased by Petco's pet parent customers.
We're here to help
Beyond wireless dog fences, our stores offer health & wellness products and services to help make sure your dog has everything they need to thrive.
Store Partners
Get personalized recommendations based on your pet's needs.
Find a Store
Vet Services
Get the care your pet needs to feel their best at every stage of life.
Book a Vet Appointment
Pharmacy
Save big on heartworm preventives, pain relievers, Rx flea & tick control and more.
Shop Pharmacy
Learn More About wireless dog fences
When used correctly, a wireless dog fence can do a great job keeping your dog contained. It's important to remember that no electric dog fence is guaranteed to be completely effective, just as no traditional barrier fence is guaranteed effective. Dogs are intelligent creatures, and some dogs find ways to outwit an invisible fence, just as some dogs find a way to burrow, climb or force their way beyond a barrier fence. You'll have the best success with an invisible dog fence if you take the time to train your dog how to respond to it—a process that could take up to 2 weeks. Get your dog used to the warning signals emitted by the collar and use training flags to establish the new invisible yard boundaries. Just as with all types of training, clear signals, repetition and consistency will yield the best results.
The best wireless dog fence for you and your dog depends on your lifestyle and needs. If you're in a home where you intend to stay for some time, an in-ground invisible dog fence may be the best option, as it allows you to mark the exact borders of your property. If you love camping or going on road trips with your dog, a portable wireless dog fence will let you take your pet barrier on the go with minimal hassle. Browse Petco's electric dog fence options to discover which containment method is best for your dog.
The cost of a GPS wireless dog fence varies according to the brand, model and features of different wireless fence kits. In general, you should expect to pay at least $100 for this type of pet barrier, though most models cost significantly more. If you're not ready for that steep a financial commitment, you can consider trying one of Petco's wireless dog fence options, which are more affordable than many GPS wireless dog fence options currently available.
*Based on petco.com sales data.
// Forces popover to close when the user clicks anywhere on the page $(function(){ // fnGetNearestLocations(storeId, expirationMin, isHTML5Geolocation, isGoogleGeoAPI, HTML5GeoTimeout, XHRTimeout, isDebuggingEnabled) petcoNearestLocations.fnGetNearestLocations('10151','10080','true','true','10000','5000','https://www.googleapis.com/geolocation/v1/geolocate?key=','AIzaSyB1POydsXY7SJBDX-zowEC0y340ZJK6uig','false'); });