Best-Selling Dog Toys of 2022
Keep your dog active and engaged with some of the best dog toys most popular with Petco's pet parents.
What to look for in dog toys
Discover new dog toys designed for your pet's size, play preferences and chewing behavior.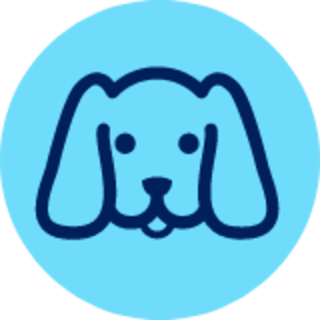 Puppy Toys
Toys designed for your puppy's smaller mouth and sensitive teeth and gums. Puppy dog toys are a great way to begin teaching your pup positive play behaviors.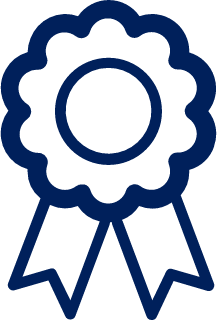 Durable Dog Toys
Is your dog a champion chewer? Extra durable chew and play toys can hold up against the strongest jaws.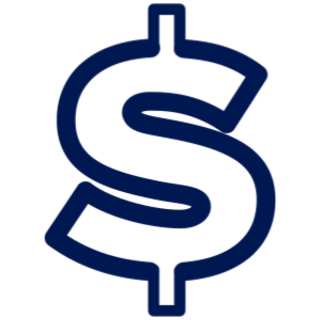 Interactive Dog Toys
Fun and challenging interactive toys keep your canine mentally stimulated, helping them avoid boredom and allowing both dog and pet parent valuable bonding time.
Pet parent faves
Some of the best dog toys will support your pup's physical, mental and emotional well-being while also redirecting energy to appropriate outlets. At Petco, we offer a wide range of puppy and dog toys, including plush dog toys, chew toys and even dog teeth cleaning toys. Here are some of the products our customers love.
We're here to help
Beyond dog toys, our stores offer health & wellness products and services to help make sure your dog has everything they need to thrive.
Store Partners
Get personalized recommendations based on your pet's needs.
Vet Services
Get the care your pet needs to feel their best at every stage of life.
Book a Vet Appointment
Pet Pharmacy
Save big on heartworm preventives, pain relievers, Rx flea & tick control and more.
Learn More About Dog Toys
No one dog toy that is best suited for every single dog. After all, each dog has a unique personality and different preferences. Some dogs love to snuggle with plush dog toys, while others will spend the day gnawing on a chew toy. Other dogs want to play fetch all day long.
When you begin searching for the right dog toys for your pet, bring home different kinds of toys and then observe your dog. They will naturally gravitate toward the toys they like best, which will give you an idea of what to get on your next trip to Petco. Just make sure you choose a toy sized for your dog. It's also best to buy puppy-specific toys for young dogs. Take a look at our most popular puppy toys.
Many small dogs gravitate toward plush dog toys and stuffed dog toys that they can easily carry around and snuggle with, so this is a good place to start when shopping for small dog toys. Just like larger dogs, smaller dogs also enjoy chewing, which is a natural behavior. Dog chew toys can sometimes help alleviate boredom as well as stress or anxiety. Just make sure you choose a toy that is sized appropriately for your dog.
Most chew toys come in small sizes so your little canine can comfortably chew to their heart's content. Finally, little dogs need exercise just like their larger counterparts. This is especially true if you don't regularly walk your small dog. Small fetch toys—like balls and stuffed animals—can help keep your dog active and thriving.
Most dogs have an instinct to chew, especially if you have a large dog at home with big teeth. Help redirect this behavior with dog chew toys. Large dogs have big teeth and strong jaws, so they'll need toys specifically designed for strong chewers.
Fortunately, there are many great options, including dog teeth cleaning toys that can clean your dog's teeth and improve their breath as they chew. When shopping for big dog chew toys, choose the large or X-large option so your dog can really sink their teeth into the toy. Simulated dog bones, tree branches and toys made from extra-strong rubber are all great options.
Some dogs like to play rough with their toys, and that's just fine. However, to make sure your pup's toys last, search specifically for toys designed to be durable and extra tough. Plenty of toys are made to stand up to lots of energetic play, including fetch toys, chew bones and even certain stuffed dog toys. At Petco, we offer a full selection of tough and durable dog toys.
Many dogs love to chew, gnaw and pull at their toys. Inevitably, even the toughest and most durable dog toys might break down over time. As soon as you start to see a toy break or tear, it's time to toss it out and find a new toy for your canine friend. You may be tempted to let your dog keep nibbling at a broken toy, but this could lead to trouble or injury. Dog toys are not designed for continued play after they are broken, and, in fact, broken toys can present dangers to your pup or members of your household as choking hazards or as broken parts may break their skin.
For example, the squeakers inside dog stuffed animals could present a choking risk to your pet or any young member of your household. So could chunks of a rubber ball or bone. Your dog may accidentally swallow pieces of a broken toy leading to tummy troubles or expensive vet bills for you.
It's not worth the risk. Instead, keep an eye on your dog's playtime. If you notice a broken toy, pick up the pieces right away and get rid of them. It's time to buy new toys for your pup. Take a look at some of the best dog toys, including interactive dog toys and durable dog toys for even the most energetic dogs. Your pet will love their new playthings, and you can rest easier knowing that playtime will be fun instead of dangerous.