Best* Dog Bowls
At first glance, dog bowls may seem basic. Yet they can do more than hold food and water. The best dog bowls can help ensure your pup eats at the right height and the right pace, while also making your life easier with durable, dishwasher-safe construction and other features. Plus, dog bowls at Petco come in a variety of styles and colors.
What to look for in dog bowls
Like each precious pup, not all the best-selling dog bowls are the same. Which bowl you choose depends on your dog's size, their eating style, your personal preferences and budget.
Material
Dog bowls come in many materials, but the most common are stainless steel, ceramic and plastic. For overall durability and ease of cleaning, choose stainless steel. Ceramic offers similar ease of cleaning and is often more stylish than stainless steel, while plastic is often used in slow feeders and offer high value for a lower price.
Style
You'll find dog bowls at Petco that suit every style—from rustic to modern—and come in every color under the sun. Many of our popular dog bowls have wood accents to match your home décor. You can choose fun, colorful styles or put function over fashion and go back to basics. Your dog probably doesn't have an opinion, so style is all up to you.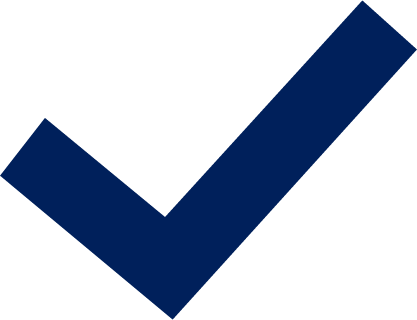 Functionality
Basic bowls work well for many dogs, but some need a little extra help at mealtime. Elevated dog bowls can help ease strain on their neck and joints and facilitate a more natural eating position, making swallowing easier. There are also best-selling slow feeder dog bowls, which may help with digestive issues by making your pup consume less food per bite and less air with their food.
We're here to help
Beyond dog bowls, our stores offer health & wellness products and services to help make sure your dog has everything they need to thrive.
Store Partners
Get personalized recommendations based on your pet's needs.
Find a Store
Vet Services
Get the care your pet needs to feel their best at every stage of life.
Book a Vet Appointment
Pharmacy
Save big on heartworm preventives, pain relievers, Rx flea & tick control and more.
Shop Pharmacy
Learn More About Dog Bowls
While some of the best dog bowls are elevated, you don't necessarily need an elevated dog bowl. They can be a good option for certain conditions and eating styles. Dogs with joint and bone problems may find elevated bowls more comfortable, and those who like to play with their food and water or push their bowl around may be less tempted to do so. If you're considering an elevated dog bowl, you may want to talk to your veterinarian to ensure you size it properly—generally, the recommended height is as tall as your dog's lower chest.
Many dogs do just fine with basic, stainless-steel or ceramic bowls that you simply place on the ground. These bowls can be great for pet parents too, as they're durable and easy to clean. Older, arthritic pups or those who like to make a mess may do better with an elevated dog bowl. And if your dog likes to eat too quickly, a slow-feeder bowl may be the right choice. If you go with a plastic bowl, make sure it's made from high-quality, food-grade and BPA-free materials, and replace it when it begins to look worn. Check out all of our dog bowls and feeding supplies to see all the options.
Yes—stainless-steel is an excellent material and stainless-steel dog bowls feature often on our list of best-selling dog bowls. It's highly durable, can stand up to dogs who like to chew their bowls and won't break—even if you drop it from the counter. It's easy to clean and is dishwasher safe. Stainless-steel is an inert material, meaning it's typically not processed or treated with chemicals. But remember—you still need to deep-clean stainless-steel dog bowls at least once a week.
*Based on petco.com sales data.
// Forces popover to close when the user clicks anywhere on the page $(function(){ // fnGetNearestLocations(storeId, expirationMin, isHTML5Geolocation, isGoogleGeoAPI, HTML5GeoTimeout, XHRTimeout, isDebuggingEnabled) petcoNearestLocations.fnGetNearestLocations('10151','10080','true','true','10000','5000','https://www.googleapis.com/geolocation/v1/geolocate?key=','AIzaSyB1POydsXY7SJBDX-zowEC0y340ZJK6uig','false'); });