Best* Dog Bones of 2022
Looking for a savory chew your pup will love? Petco has some of the best chew bones for dogs in many delectable flavors.
What to look for in dog bones
Look for qualities that will benefit your dog's teeth and be gentle on their stomach. Dog bones—as well as dog training treats—are a great way to praise your pet and reward good behavior.
Engaging
A good dog bone will occupy your pet and keep them entertained.
Good for Dental Hygiene
The best dog bones help clean your pup's pearly whites, massage their gums and strengthen jaw muscles. This list has some of the best bones for a dog's teeth that might also be your dog's new favorite chew.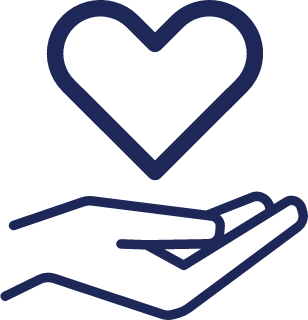 Flavorful
Keep an eye out for flavors your dog enjoys—from savory meats to sweet treats like peanut butter.
Pet parent faves
Rawhides, bully sticks, braids—we carry all the best kinds of chews to keep your dogs occupied and satisfied. Here is a list of our best-selling bones for dogs, purchased by Petco's pet parent customers.
We're here to help
Beyond dog bones, our stores offer health & wellness products and services to help make sure your dog has everything they need to thrive.
Store Partners
Get personalized recommendations based on your pet's needs.
Find a Store
Vet Services
Get the care your pet needs to feel their best at every stage of life.
Book a Vet Appointment
Pharmacy
Save big on heartworm preventives, pain relievers, Rx flea & tick control and more.
Shop Pharmacy
Learn More About Dog Bones
The best chew bones for dogs help scrape plaque off your pup's teeth and trigger your dog to salivate. The enzymes in their saliva help clean their mouth as well.
Bones and chews can also be great for distracting your dog. If your pup tends to chew, a bone will help keep them occupied for a bit and keep them busy. They're also a great reward when your dog has a successful training session.
Not all bones are suitable for canine consumption, however. You should avoid giving your dog cooked bones from your meals—cooked bones can splinter and cause damage to their digestive tract. When it comes to dog bones, you should:
Always supervise your dog while they're chewing
Only give them bones that are bigger than the length of their muzzle to reduce choking hazard
Raw bones for dogs from beef are less likely to splinter
Look for rawhide alternatives if your dog has a sensitive stomach
Only let your dog chew on a bone for 15 to 20 minutes maximum per day
Check out our
New Dog Owner Guide
for more tips on how to make your dog thrive.
Milk bones are a meat-flavored treat that has a satisfying crunch dogs love. Their texture also helps clean their teeth and gums, and they are full of wholesome vitamins and minerals. If your dog has sensitivities or health issues, always study the ingredient list carefully and consult your vet before giving your dog a new treat.
Yes, as long as it's from a quality source and given in moderation. Bone broth can be great for providing your dog nutrients like:
Collagen
Protein
Glycine
Glucosamine
Bone broth also helps to keep your dog hydrated. The best bone broth for dogs should have limited, high-quality ingredients. You can use the broth as a topper for dry food or as a savory snack. Always consult your vet before adding something new to your pet's diet.
No. Pork bones—both cooked and raw—can easily splinter. If your dog swallows a small piece of bone, it can cause intestinal damage or blockage.
Chicken bones should also never be given to your dog. The best raw bones for dogs are made from beef. Petco's dog bones and chews are the perfect option. Check out our Dog Care Sheet for more do's and don'ts.
It's not a good idea. Bones are a great solution for satisfying your dog's chewing instinct, but if they start breaking off chunks to swallow, you should discard the bone. Our dog dental treats will make a great swap when taking the bone away—simply hold one out, and whisk away the bone while they're distracted. Our soft and chewy treats will work as well.
Burying objects is a protective instinct in dogs to try and keep their valuable objects safe. Even though it's completely natural for them to bury their bones, you may want to retrieve them to store in the fridge in between uses and keep tabs on them so you can supervise while they're chewing. Check out our dog deals to freshen your supply at a discount.
*Based on petco.com sales data.