10% off select items when you buy online and pick up in-store | promo code: pickup10
20% Off Your First Repeat Delivery | Use Code RDSAVE20
20% Off Your First Repeat Delivery
Use Code RDSAVE20
Close
10% off select items when you buy online and pick up in-store | promo code: pickup10
10% off select items when you buy online and pick up in-store | promo code: pickup10
Promotion ends 9/22/18 at 11:59pm PST.
Select categories include crates & kennels, dog beds, cat furniture, aquariums and cat litter.
Offer valid online only.

Save 20% Off Your First Repeat Delivery | Use Code RDSAVE20
Save 20% With Code RDSAVE20
The 20% discount is valid only on first-time Repeat Delivery orders.
Exclusions apply.
Copy Promo Code: RDSAVE20
previous
next
Whole Earth Farms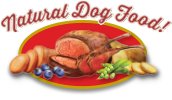 browse and buy Whole Earth Farms cat & dog products
Whole Earth Farms products provide pets with "goodness from the earth." Dedicated to natural ingredients made in the USA, Whole Earth Farms products boast excellent nutrition at an affordable price for pet owners. No artificial ingredients or preservatives to be found here!
Whole Earth Farms specializes in both wet and dry dog and cat food products. All natural ingredients make up a specialty formula that boasts optimal nutrition and a taste pets love. Pet owners can feel proud that the Whole Earth Farms products they feed their furry friends is 100% made in America and features high quality protein as the first ingredient in every bag and can. No additional supplements are necessary on a Whole Earth Farms diet because every ingredient adds to the recipe and excludes fillers excess for a balanced nutritional formula. All-natural Whole Earth Farms products can also help support: easier digestibility, less shedding, shinier coat, brighter eyes, stronger nails and healthier skin, so you can prolong your pups years of running, playing and loving.
Whole Earth Farms now offers a grain-free line of dog and cat food products that help support a healthy, limited ingredient, natural diet. Flavors like chicken, salmon, and duck make this unique grain-free formula a tasty option for pets with sensitive tummies or grain allergies. 26% protein as well as dried blueberries, flavorful rosemary, sage and thyme make this formula a naturally balanced grain-free option with zero fillers. More importantly, Whole Earth Farms products are backed by the belief that high quality nutrition should be available to all pet parents. The 4lb, 12lb, and 25lb bags are priced so pet parents don't have to break the bank to provide a well-balanced diet.
Petco offers a full, varied selection of Whole Earth Farms products. Explore the options for providing your pet an all-natural diet that's born in the USA!