What Pet Parents Should Know About Food Toppers
Resource Center Menu

What Pet Parents Should Know About Food Toppers
You've found a food that your pet enjoys, but that doesn't mean the nutrition part of your pet parenting job is over. Because our pets have changing needs throughout their lives, as they grow into a new life stage, have a change in lifestyle or develop a health concern, for example, we need to know how to keep them interested in eating while ensuring they're receiving the optimal levels of nutrition they need. You may not be familiar with pet food toppers, but they can have many benefits.
What are pet food toppers?
While you may not be fully aware of food toppers now, it's just as it sounds! A pet food topper is a form of nutrition that is added to the top of your pet's daily meals. So, in addition to your pet's normal complete and balanced base diet you feed on a regular basis, you also add a form of topper. While toppers can come in a variety of forms, you likely will most often see them as a wet food, fresh food option or freeze-dried food. As you layer toppers onto your pet's diet, aim to have 90% of their meal be their standard base food and 10% be the topper of your choice.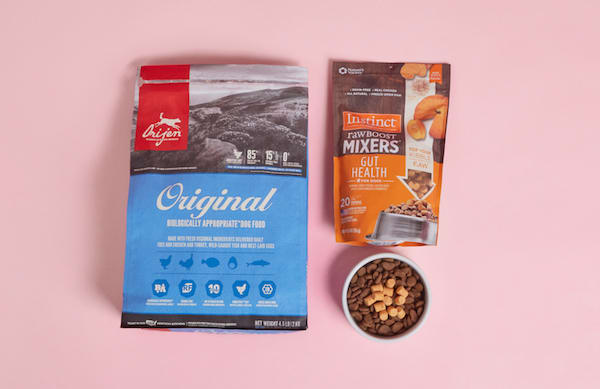 What are the benefits of toppers?
Here are some of the ways they can be a great addition to your pet's regular meals.
1. Improved palatability
If your dog or cat is eating their food, you might not think too much about how much they're really enjoying it. Toppers can enhance the palatability of their regular meal and help maintain their interest in their bowl, a potential benefit for pets who lean toward choosiness.
2. Increased protein
Toppers, added to your pet's base food, can change their meal's a nutritional makeup. With many toppers featuring protein-packed ingredients like meat and organ meats, you'll not only be providing your dog or cat with some extra flavor, but you'll be upping their protein portions as well.
3. Functional ingredient boosting
Functional toppers are an excellent way to help provide specific nutrients that can help support your pet's needs as a part of their daily meals. Remember, however, that you should first consult your veterinarian whenever you have a specific health concern about your pet to rule out any larger issues that may be occurring. Here are some things you might want to discuss:
Toppers for digestive function: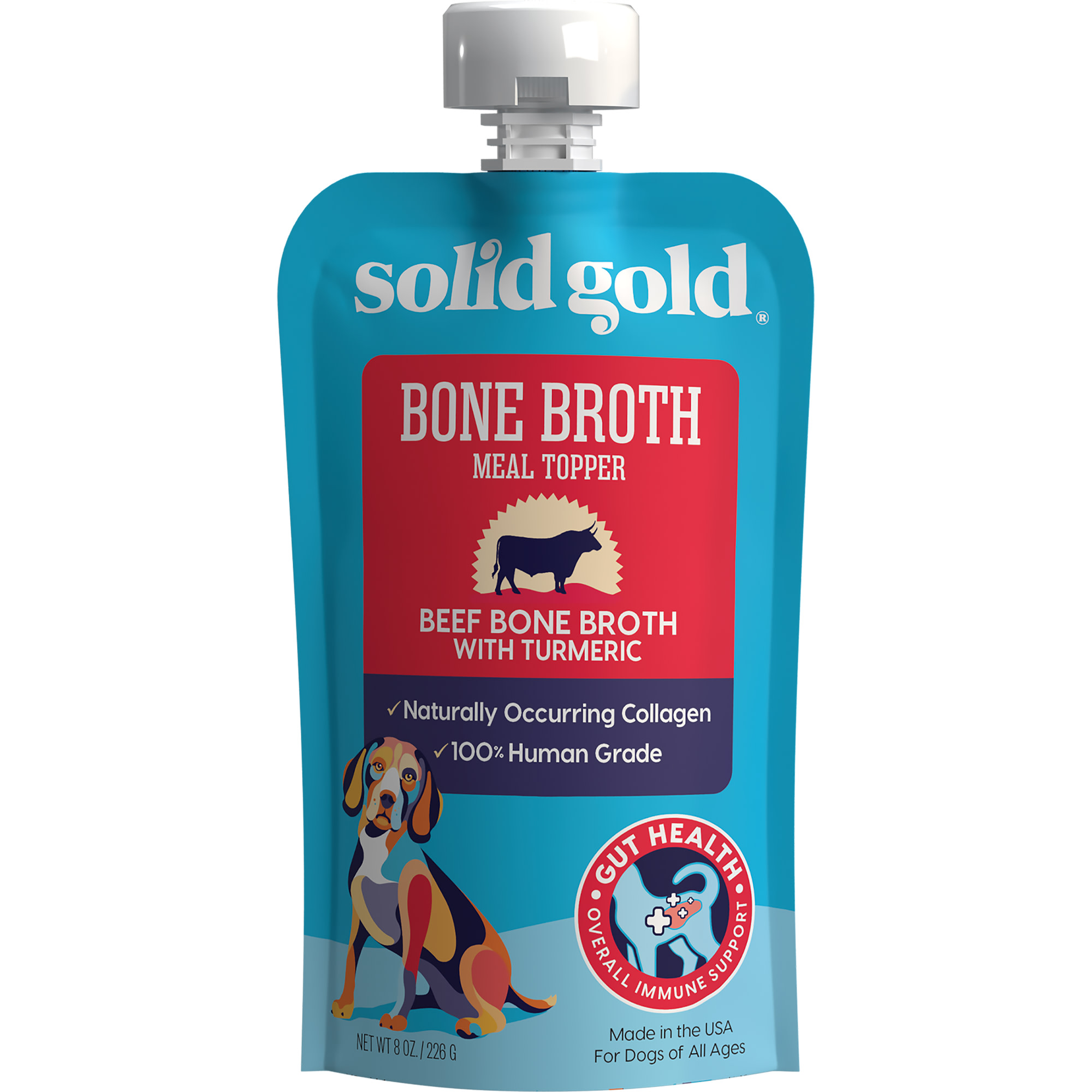 Cats with digestive issues might benefit from meal toppers with gut-specific properties as well. The Tiki Cat Tummy Topper Pumpkin and Wheatgrass cat treat, for example, uses a blend of pumpkin and ginger to help promote healthy digestion and soothe sensitive stomachs.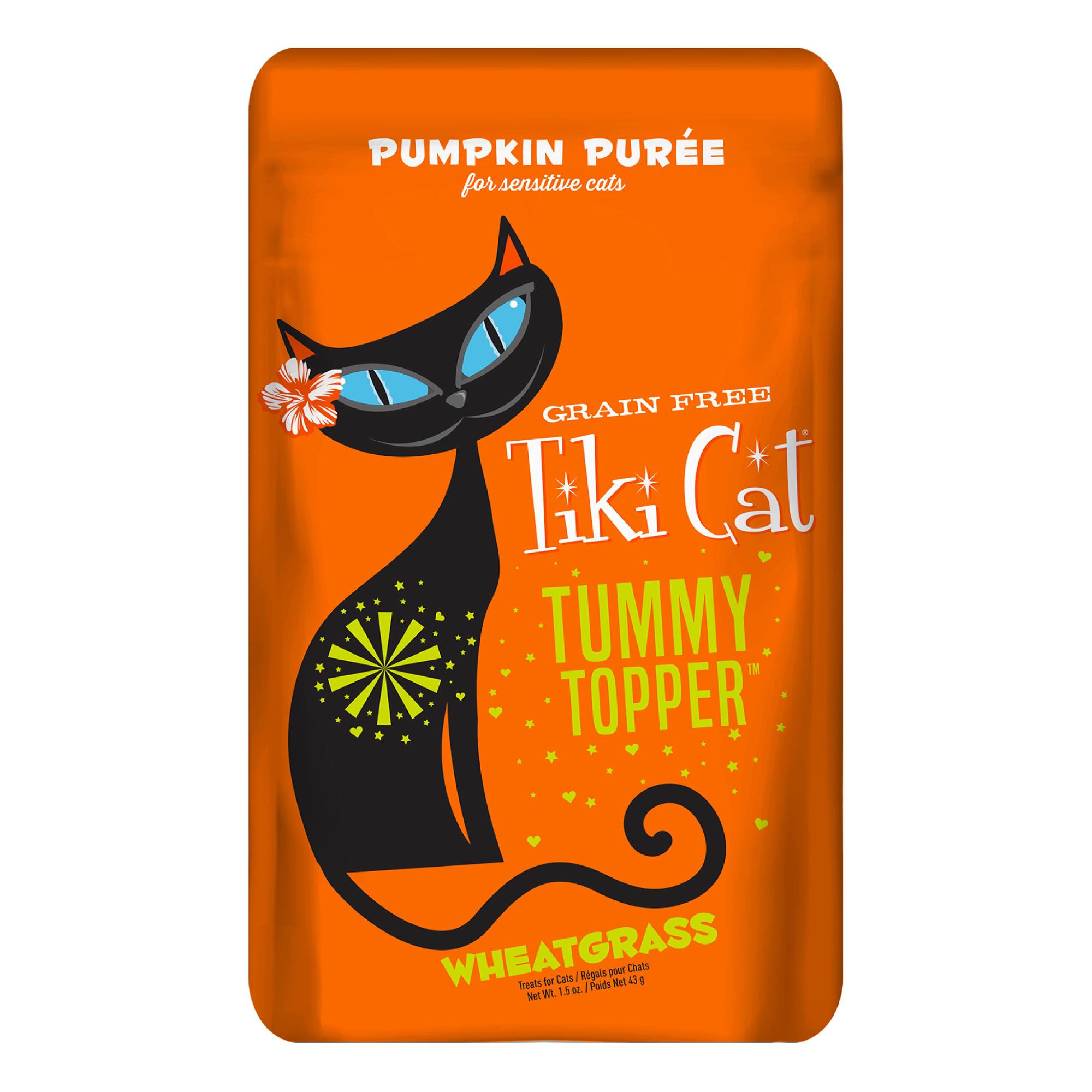 Toppers for skin and coat health: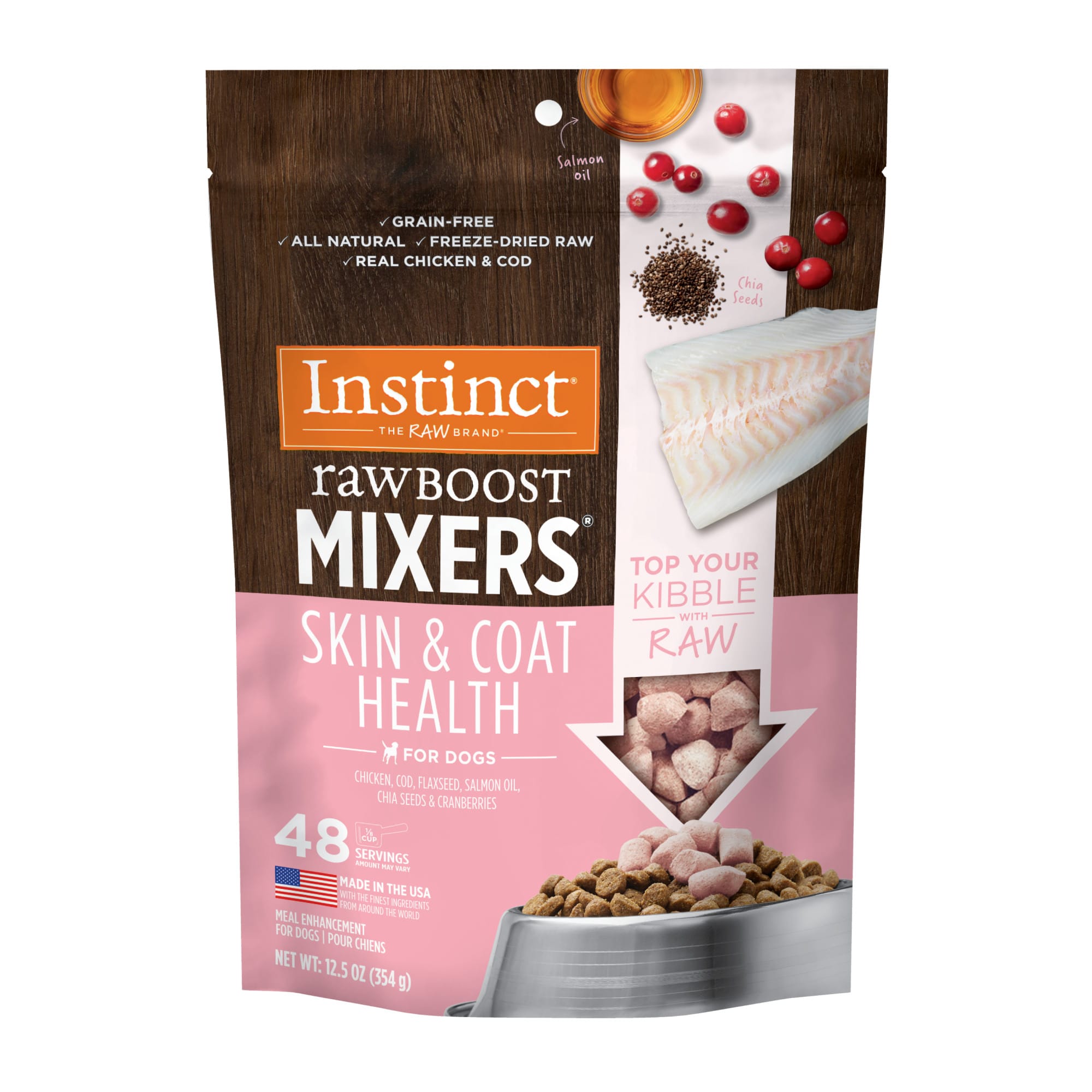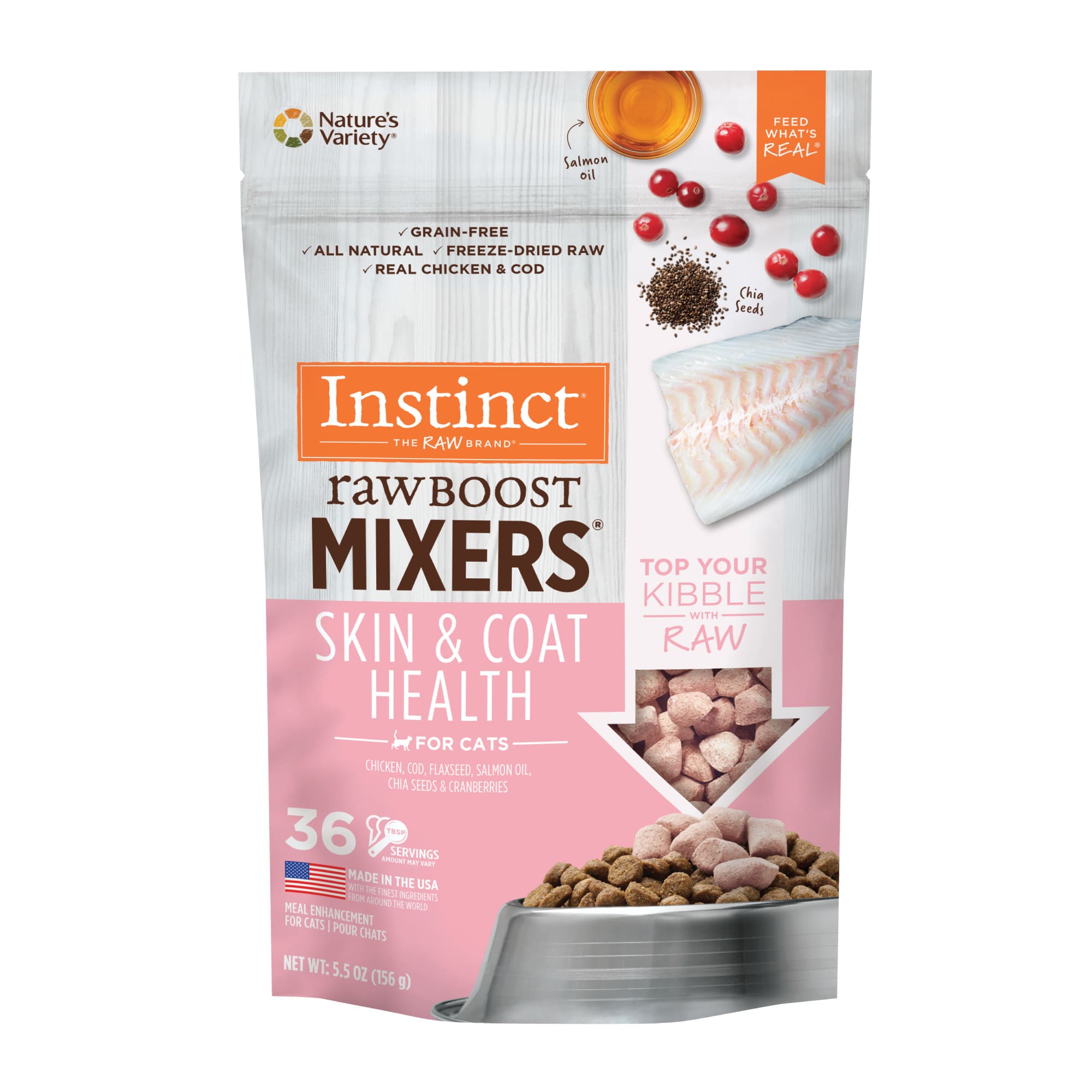 4. Softening kibble through moisture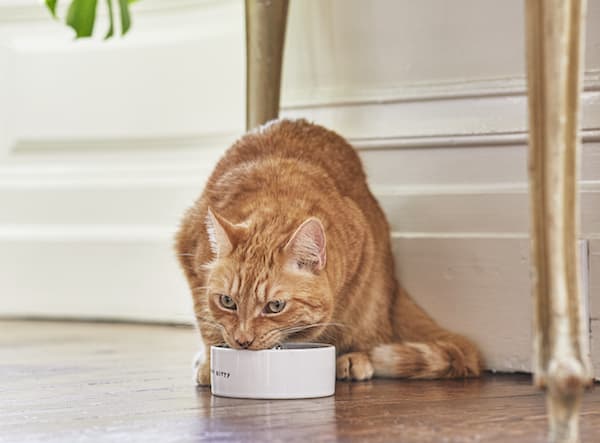 Besides the potential nutritional and taste benefits, adding wet food, broths or gravy-style toppers to your pet's dry food is an excellent way to help change the overall texture of their meal and entice pets who may be losing interest in their food. These types of toppers also mean that you might not have to do a complete meal makeover for a pet with dental issues who likes their base food but is finding it more challenging to chew. The added moisture can be especially important for cats who may not be drinking as much water throughout the day as they should be.

Although toppers are an excellent way to help increase palatability, add health benefits and/or increase moisture, they should never be served as a full meal on their own. Instead, add the topper to your pet's original meal to complement it. Keep in mind that toppers and treats should make up no more than 10% of your pet's daily caloric intake, which means you may need to cut back on their base food to prevent unwanted weight gain. Consult your veterinarian if you have questions about your pet's overall calorie needs and your feeding strategy.

If you have specific questions about toppers, head to Petco to shop for all the quality nutrition they need at a great price.