What We Feed Them Matters
Welcome to Petco Nutrition. Here you'll find valuable tools, information and savings to help you and your pet thrive.
A Commitment to Nutrition
For over 50 years, we've worked hard to offer your pet the right food. That's why our hand-picked selection only includes options that will help you and your pet enjoy a happier, fuller life together.

There's Power in Whole Ingredients
Protein-first, antioxidant and vitamin-rich foods support the life you want for your pets.
There's a Difference
Because some ingredients can be harmful to pets, we carefully select the brands offered on our shelves.
There's No Risk
Your pet should crave dinnertime—so if a food doesn't suit their taste, no problem, just bring it back.
---
Dog Fast Facts
Feeding table scraps to your dog can lead to obesity.

Dry or irritated skin can be a sign of a diet deficiency or an allergy to a certain food.

Chocolate, onions, macadamia nuts, grapes, raisins, and raw meats can be toxic to your dog.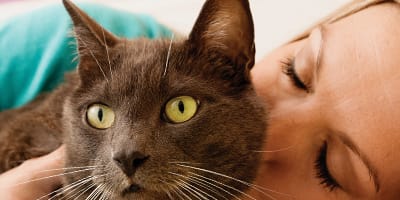 Cat Fast Facts
You can switch your kitten to adult cat food at age one.

Cats are carnivores and should not be fed a vegetarian diet.

Adult cats need less protein and fat, and fewer calories than kittens.