Petco's commitment to marine aquatic life
Petco donates 1% of all marine aquatic life sales to aquaculture research and ocean conservation efforts.
Support Petco and our efforts to conserve and protect the world's coral reefs and the animals that depend upon them.
Our Commitment:
Petco is committed to offering marine aquatic life that is either aquacultured or collected through practices that include careful attention to the sustainability of both the animals and the marine environments where they live.
What does aquacultured mean?
Aquaculture is the farming of fish and invertebrates.
Aquacultured animals are not collected from the wild
Aquacultured corals are reproduced from other corals using environmentally responsible practices.
Aquacultured live rock (rock with beneficial algae) is produced using environmentally responsible practices and is not taken from the reef.
Why not offer only aquacultured aquatic life?
Most saltwater species have not been successfully raised using aquaculture practices, though our efforts continue to achieve this goal.
In many communities around the world, sustainable collection of ornamental marine fish is the primary subsistence activity. To ensure their livelihoods exist in the future they protect the reefs.
Actions we're taking to support our commitment:
We're constantly working with our suppliers to make more aquacultured aquatic life species available to our customers as alternatives to wild collected aquatic life. We have discontinued the sale of marine aquatic life deemed not responsible to sell and have implemented a regular review process of appropriateness for all marine aquatic life available in Petco stores.
Where aquaculture is not a viable option, with input from industry experts and non-governmental organizations (NGOs), we've developed a Marine Aquatic Life Vendor Standards of Excellence program to set strict standards to purchase only from suppliers who engage in responsible collection and transportation practices.
Highlights of the Marine Aquatic Life Standards of Excellence program include the following:
We require our suppliers to educate collectors and maintain written confirmation regarding using only responsible collection practices, such as no use of cyanide or other poisons, no coral breaking or trenching, and no use of dangerous nets.
We require our suppliers to ensure proper handling and shipping procedures from collection to delivery, in accordance with international standards such as the International Air Transport Association (IATA) standards.
We require our suppliers to ensure compliance with all laws and regulations governing the collection and export of any wildlife.
We require our suppliers to visit their suppliers to ensure the Marine Life Standards of Excellence are withheld.
To demonstrate how serious we consider our commitment to conserve and protect the world's oceans, Petco developed the 1% for the Oceans initiative. 1% of all marine aquatic life sales are donated to help support aquaculture research and sustainability initiatives.
Two of the organizations we've partnered with and have received donations from our 1% for the Oceans initiative are Rising Tide Conservation and Coral Restoration Foundation™.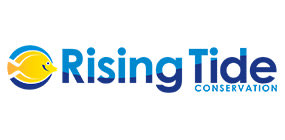 Rising Tide Conservation is dedicated to developing and promoting aquaculture of marine ornamental fish through collaborative efforts of researchers, public aquaria, hobbyists and conservation groups.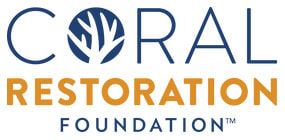 Coral Restoration Foundation™ (CRF) is the world's largest non-profit marine-conservation organization dedicated to restoring coral reefs to a healthy state, in Florida and globally. Their core mission is to restore coral reefs, to educate others on the importance of our oceans, and to use science to further coral research and coral reef monitoring techniques.