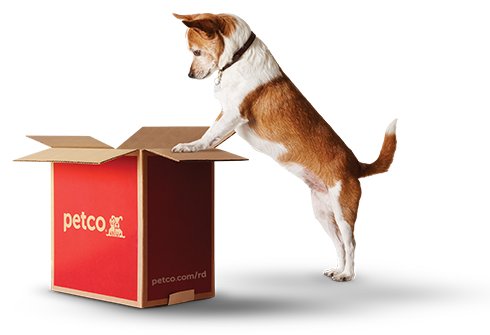 Repeat Delivery
Get 20% off your first delivery.
Promo code rdsave20 see details>

Set your schedule.
We fetch. You stay.
Always the lowest price.
Compare and save.

Always Free Shipping with no membership fees.
Frequently Asked Questions
Getting started is simple
Choose your product

Select Repeat Delivery

Set your schedule

Enjoy free shipping!
VIP hotline is available:
Mon–Sun: 4am–10pm PST
VIP partners are available:
Mon–Sun: 4am–10pm PST
Experience the ease and convenience of pet food delivery
Shop this convenient dog and cat pet food delivery service today!
Subscribe to Petco's Repeat Delivery program to receive regular deliveries of pet nutrition, pest control, vitamins, supplements and other supplies necessary to promote their health and well-being. Petco's Repeat Delivery service now includes nearly all your pet supplies including top food and treats! Experience how a regular dog or cat food delivery and other pet supply shipments help you conveniently take care of your furry family members. Enjoy great prices and save up to 20% on select brands on qualifying orders with Repeat Delivery.
You can save time and money by setting up regular pet supplies and dog food delivery. Instead of making that last-minute trip to the store, a consistent pet food delivery service can leave you with more time to spend playing and bonding with your pet. This cat and dog food delivery service provides convenient shipments right to your doorstep, saving you time and hassle lugging bulky bags or heavy cases of food from the store. With this repeated pet food delivery service, you will receive your supplies on a regular schedule that you can set and modify easily. You'll receive timely messages letting you know when your next order is about to ship, and enjoy the convenience of having them delivered to your front door – all with low prices and free shipping.
With Petco Repeat Delivery, you are guaranteed to receive the lowest online prices on eligible pet food and supplies as well as free shipping on all Repeat Delivery orders and add-ons. Sale prices are automatically applied – no coupons needed. Save up to 20% on select brands of qualifying orders for dog or cat food delivery, supplements and all other eligible pet supplies. You are not charged until your delivery ships.
*exclusions may apply, see offer terms & conditions >