Nobivac Intra-Trac3 ADT 3-Way Intranasal Vaccine, 25 Doses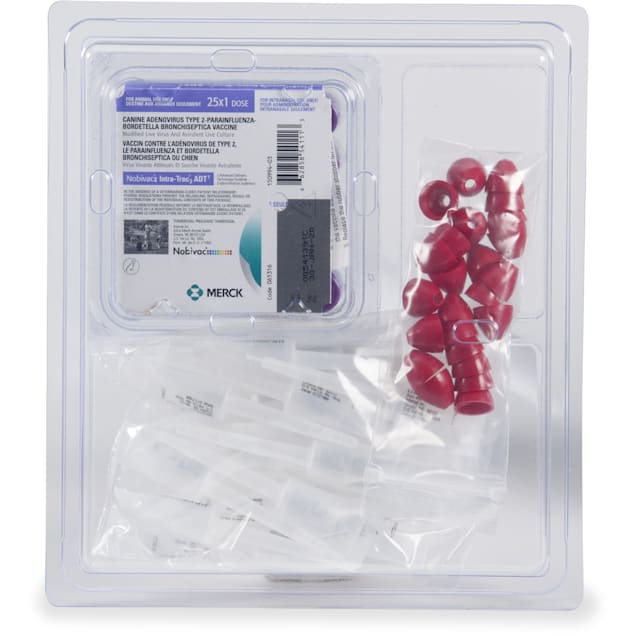 Roll over image to zoom
More Ways To Treat Your Pet
Description

Protects against bordetella, parainfluenza, and adenovirus.

- Tray of 25 doses
- For intranasal use in dogs
- For healthy dogs 3 weeks of age and older

Specifications

SKU

3017730

Primary Brand

Nobivac

Days to Ship

Product Requires Prescription Verification, Order Ships Within 1 Business Day After Vet Approval

Most vaccines may be given just beneath the skin. For dogs, the best and least sensitive area is the loose skin over either shoulder. Avoid the area between the shoulder blades. Simply lift the skin, insert the needle, pull back slightly on the syringe plunger to be sure the needle is not in a blood vessel (if it is, blood will enter the syringe as you pull back the plunger), and then administer the vaccine. This method is called subcutaneous (under the skin) vaccination. There are certain vaccines that must be given intramuscularly. Have a veterinary professional show you how to give an intramuscular vaccine.