NEW Bird? WE'RE HERE TO HELP
We have the tips, supplies and expert guidance you need for all your milestones together.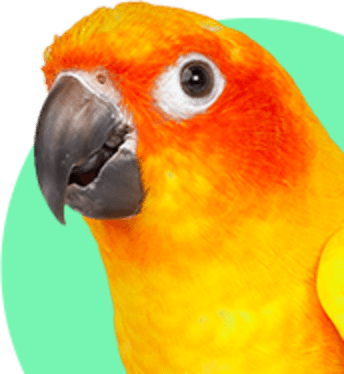 Live Birds for Sale at Petco
When you are ready to find a feathered friend, peruse Petco's selection of cockatiels, parakeets, conures, and finches online then visit your local store to see which birds are available to purchase. While you're there, stock up on all the essentials to properly care for your new friend. Find bird food, cages, toys, litter, and feeders to help keep your new pet happy and healthy.
FAQs About Live Birds
Of course! Birds in general can require less immediate attention than traditional pets like dogs or cats, and for pet parents with busier schedules, a pet bird might make a great option. That said, make sure you're prepared to give your bird the care and attention they need before bringing one home.
The best pet bird for you may vary depending on your daily activities and personality. Canaries, finches, parakeets, and cockatiels are some of the best birds for novice pet parents.
Pet birds come in a dizzying assortment of species and personalities and there is one to fit every type of pet parent and household. Check out Petco's live birds in store or online to find your new companion.
Parakeets, or "budgies", are popular around the world and can be friendly and very loving when properly trained and cared for.