20% Off Your First Repeat Delivery | Use Code RDSAVE20
Close

Save 20% Off Your First Repeat Delivery | Use Code RDSAVE20
Save 20% With Code RDSAVE20
The 20% discount is valid only on first-time Repeat Delivery orders.
Exclusions apply.
Copy Promo Code: RDSAVE20

protect your chicks.
25% off chicken coops

protect your chicks.
25% off chicken coops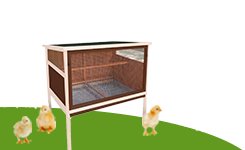 protect your chicks.
25% off chicken coops
chicken coops – chicken houses & chicken pens
Shop for chicken coops and runs for sale at Petco and discover all the benefits this rewarding experience can yield. Not only can you enjoy picking up fresh eggs straight from their chicken house but they can also provide your yard with natural fertilizer and help control insects and similar pests. To benefit from the many joys of having chickens, browsing for the safest and most secure chicken coops for your flock is absolutely essential.
Petco has a wide selection of styles, so you can shelter your feathered friends with durable, high quality chicken houses. These top quality chicken coops provide ample living space for your birds to roost and live comfortably. You can also expand your flock's living space with chicken runs, or shop for houses that combine them in an innovative design. Providing your birds with plenty of space to live and roam safely within their chicken run is essential for keeping them happy and healthy.
Chicken coops provide your feathered friends with a safe, comfortable place to live. They also make stylish additions to your yard and home. Chicken coops can range in size and complexity. Simple designs include living space and roosting bars while more complex styles can feature nesting boxes, multiple roosting bars, lift-up roof panels, removable trays and much more. A combination of wire grating and secure locks ensure that these chicken coops provide healthy ventilation as well as protection against predators and the outdoors.
Some chicken pens are designed with portability in mind while others can act as semi-permanent accessories to your flock's home. Accessorize your houses and pens with essentials like food and water dishes to keep your chickens happy and healthy.