Best Wholesome Grain Dog Food*
Discover some of the best dog food with grains most popular with Petco's pet parent customers.
What to look for in dog food with grains
The best dog food for your pup will largely depend on their breed, size, age and health status. You'll want to look for food with high-quality grain sources, protein ingredients, great taste and good value.
Ingredients
Choose nutritious dog food with grains that supply carbohydrates and fiber to support healthy digestion. Some common grains include wheat, corn, barley, oats, rye, rice and soy. And look for recipes that have the right balance of protein and essential fatty acids in the formula.
Quality
You'll want to choose food from trusted brands that include high-quality grains, protein and fat. You might prefer recipes with whole grains such as whole wheat or brown rice that haven't been overly milled or stripped of their nutritional properties.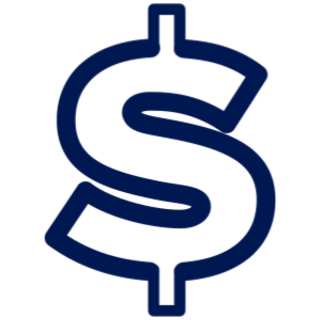 Value
You'll want to choose the best grain dog food for your pup that offers a taste they enjoy in an easy-to-store, long-lasting package available at a price you feel comfortable paying.
Pet parent faves
From canned wet food with lamb and rice to dry dog food loaded with chicken and barley, you'll find dog food with grains that your hungry canine will love with this list of best-sellers.
We're here to help
Beyond dog food with grain, our stores offer health & wellness products and services to help make sure your dog has everything they need to thrive.
Store Partners
Get personalized recommendations based on your pet's needs.
Vet Services
Get the care your pet needs to feel their best at every stage of life.
Pet Pharmacy
Save big on heartworm preventives, pain relievers, Rx flea & tick control and more.
Learn More About Nutritious Dog Food with Grains
The best dog food for your canine friend depends on their breed, size, age and health status. No one diet works for every single pet. A few good general rules to follow is to choose a food that has high-quality protein sources like chicken, one from a reputable company and one that fits with your dog's age and well-being. You might also prefer formulas that include whole grains that are unprocessed.
You can learn more with our Guide to Finding the Right Dog Food for Your Pet. And consult your veterinarian about which top rated dog food will work well for your pup.
Grains can be an excellent source of nutrients for your dog. Along with providing your pup with the proper amounts of protein and essential fatty acids, they can also provide carbohydrates and supply fiber in order to support good digestion.
Some of the more common grains that you might find in dog food grain recipes include:
Wheat or whole wheat
Corn
Barley
Rice or brown rice
Oats or whole oats
Rye
Soy
There are many high-quality brands of minimally processed, whole grain dog food you can give your pup. Petco's best-selling grain dog foods list above contain some of the top brands with whole grain formulas. Find the one that suits your dog best and pick up a bag at your neighborhood Petco Pet Care Center or online. You can choose Repeat Delivery when applicable to save.
Grains are complex carbohydrates made up of starch and fiber. When your dog eats and digests grains, the starches are broken down into sugars like glucose to use as fuel for their body's energy. Some grains contain gluten while others are gluten-free, and whole grains can help provide essential vitamins and minerals.
Dietary grains for dogs can also be a good source of fiber which may help regulate their digestive system, feed good gut bacteria and eliminate toxins from their body. Soluble fiber can also help stabilize blood glucose levels, enhance nutrient absorption and control cholesterol. Examples of soluble fiber in your pet's diet might be rice bran, oats, barley, dried peas, beans, flaxseed or beet pulp. Grains can also sometimes help reduce your dog's calorie consumption due to the satiating fiber when putting your pet on a diet to lose weight.
In addition to the carbohydrate-based energy your dog can get from grains, choosing grain dog food can sometimes also benefit pet parents with an economical energy source when you run out of kibble or forget to bring dog food for your pup on the camping trip.
If your dog has certain medical conditions—like liver or kidney disease which need a low-protein diet or pancreatitis and intestinal bowl disease requiring a low-fat diet—dog food with healthy grains can be an excellent choice.
*Based on petco.com sales data.