Best Small Breed Dog Food*
Big nutrition for little dogs.
What to look for in top small breed dog food
Nutrition
Small dogs have high metabolisms. Look for nutrient-dense foods that contain the optimal balance of protein, fat and nutritional supplements to keep your energetic small dog in good shape.
Size
Small-dog-sized kibble and pre-portioned single-serving wet food cups make mealtimes easy for little dogs and pet parents alike.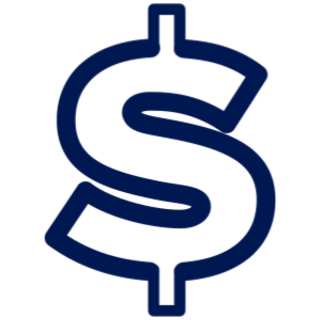 Quality and Value
Small breed dog food should have the right nutrient balance, proportions, taste and a price you feel comfortable paying.
Pet parent faves
From dental-friendly dry kibble to easily digestible wet food, these are some of the best small breed dog food options bought by Petco's pet parent customers.
We're here to help
Beyond small breed dog food, our stores offer health & wellness products and services to help make sure your dog has everything they need to thrive.
Store Partners
Get personalized recommendations based on your pet's needs.
Vet Services
Get the care your pet needs to feel their best at every stage of life.
Pet Pharmacy
Save big on heartworm preventives, pain relievers, Rx flea & tick control and more.
Learn More About Small Breed Dog Food
Dogs of different sizes need different things from their food for both practical and metabolic reasons. First of all, small breed dogs need kibble that's not too big for them to effectively chew. A kibble that's too big presents a choking hazard, is harder to digest and doesn't give your dog all the plaque-fighting benefits that an appropriately sized kibble provides. Dog food for small dogs is formulated with the right size and shape to be healthy. Second, small dogs usually have much higher metabolic rates than larger dogs, so they need more nutrient-dense food than food made for bigger dogs.
Small dogs tend to have higher energy and faster metabolisms than big dogs do. For this reason, small dogs need to have calorie-dense and nutrient-packed meals to fuel all that running around. The best small breed dog food is one that's high in protein and fat, and additional joint and bone supplements may be added to the formula to support your small dog's energetic nature. Look for things like omega-3 and omega-6 fatty acids, protein-first ingredient lists, probiotics and added minerals.
What about the smallest of the small dogs? Puppies have nutritional needs of their own, so make sure you're not giving small and toy breed puppies food that's meant for adult small dogs. Petco's puppy food selection is where you'll find the right nutrition for your growing young pup. Some of the foods featured on this best-selling list include food for dogs in all life stages—including puppies.
The best small dog dry food for your tiny canine is one that provides the right kibble size and nutrient balance and caters to your dog's specific needs. A big kibble usually won't work well for dogs with tiny teeth and jaws, as it presents a choking hazard. What's more, one of the greatest benefits of dry food is its ability to clean your dog's teeth and gums while they're chewing, helping reduce plaque and maintaining proper dental health. Only a dry food with the right kibble size can fight tartar correctly. Dry food should also list protein-rich ingredients high on the ingredient list, ensuring that your small dog has plenty of fuel for all that energy.
You may also want to look for dry food that's formulated to be highly digestible. Even dogs with stomach sensitivities can benefit from dry food that's made with highly digestible ingredients and is supplemented with prebiotics or probiotics. That way, you'll get all the teeth-cleaning benefits of dry food without worrying whether your dog's belly will be in discomfort. There are also some grain-free formulas that might be suitable for your pup.
Consult your veterinarian for recommendations on what small breed dog food might be best for your dog. Choose one that is nutritionally dense and isn't packed with fillers. You might also consider Petco's minimally processed dog food options. You can find hearty and fulfilling small dog food that's made with whole food ingredients, a balance of fruits and vegetables and real protein-rich meats.
*Based on petco.com sales data.