What to look for in puppy food
Formulas catered to puppies' developmental needs have extra calcium and protein to help them thrive.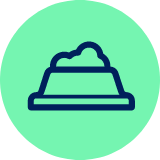 The right formula
Look for a high protein-to-fat ratio, plus calcium, phosphorous and other vitamins and minerals.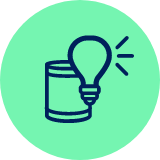 Ingredients
We're committed to offering recipes that have no artificial colors, flavors and preservatives to help ensure quality nutrition.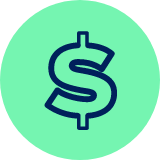 Quality and value
Puppy food should have high-quality ingredients, easy-to-understand packaging and a price you feel comfortable paying.
Find the right food
Get a personalized recommendation for your dog with our Right Food Finder.
Pet parent faves
From quality ingredients to vital nutrients, these recipes offer optimal nutrition for your puppy.
We're here to help
Beyond food, our stores offer health & wellness products and services to help make sure your dog has everything they need to thrive.
Learn More About Puppy Food
The best puppy food for your pet is based on their individual needs, including their age, breed, size and energy level. Kibble made for small dogs is typically smaller and easier for puppies to eat.
Veterinarians typically recommend products that have been thoroughly tested for quality and efficacy. You'll want to look for food approved by the Association of American Feed Control Officials (AAFCO). Their stamp of approval on the back of the bag means the food has been thoroughly tested.
One of the most popular dog food trends is grain-free diets. Unless your veterinarian recommends it, puppies do not necessarily need to be fed grain-free food. Your vet may recommend food that has more protein. Key ingredients to look for include:
Protein: Protein is one of the most important ingredients in a quality diet. At least one protein source should come from meat, and it should be listed among the first few ingredients.
Fat: Fat provides dogs with energy to help keep them moving. Some examples of healthy fats include eggs, fish sources (like tuna and salmon) and plant sources (like nut or flaxseed oils).
Carbohydrates: Raw carbohydrates can be difficult for a dog to digest. Many dog foods contain processed carbohydrates like rice, oats and potatoes that are easier for dogs to digest.
Vitamins and minerals: Minerals that you should look for in dog food include calcium, magnesium, sodium and potassium in large amounts. Look for smaller amounts of these important vitamins and minerals: iron, zinc, iodine, vitamin E, vitamin A and manganese.
Puppies have different nutritional needs than adult dogs. Puppy food typically has larger amounts of protein and fat to help support their growing bodies. When you're searching for high-quality food for your puppy, it's important to look at the ingredient list.
Dry food isn't better than wet food, or vice versa. The best food for your puppy is food your puppy will eat that's also nutritious. You can soften dry food with water or by adding a wet food topper.
The best puppy food brand will depend on your dog's individual needs. In general, you'll want to look for a high-quality formula that has trusted ingredients and follows AAFCO standards.
*Based on petco.com customer reviews.