Best High-Protein Dog Food*
Discover some of the best high-protein dog food for weight gain or muscle growth.
What to look for in high-protein dog food
Ingredients
Protein is one of the most important nutrients for dogs of all ages and stages. And while protein requirements will vary by breed, life stage and each dog's unique needs, they're necessary to help support growth, development and the immune system. Dogs with high energy and who are highly active can often benefit from a high-protein diet. Look for high-protein dog food with whole ingredients, the protein as the first ingredient and a combination of other nutrients to support your pup's well-rounded diet.
Benefits
Discover many different recipes that might offer various benefits and functionalities to fit with multiple dietary preferences. For example, you can find a high-protein dog food with grain-free formulas, some suitable for all life stages, some appropriate for only adult dogs and some with limited ingredients.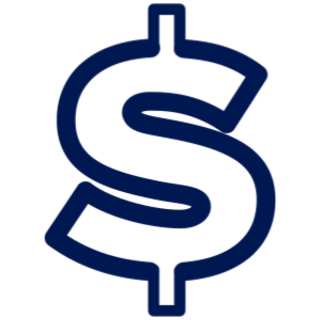 Quality and Value
Discover the best high-protein dog food for your pet that includes all the specific nutrients your pup needs with a taste they love and a price you feel comfortable paying.
We're here to help
Beyond high-protein dog food, our stores offer health & wellness products and services to help make sure your dog has everything they need to thrive.
Store Partners
Get personalized recommendations based on your pet's needs.
Vet Services
Get the care your pet needs to feel their best at every stage of life.
Pet Pharmacy
Save big on heartworm preventives, pain relievers, Rx flea & tick control and more.
Learn More About High-Protein Dog Food
Yes. There are high-protein dog foods on the market that are made specifically for puppies. We do suggest consulting your veterinarian about what specific type, wet dog food or dry dog food, and brand would be the best dog food to gain weight and muscle.
Proteins are important for all dogs, no matter what age they are. They're essential for supporting a dog's development, growth, immune system and help them with healthy weight gain. However, if your pet is going through specific health conditions, like pregnancy or nursing or suffering from any negative health problems, more protein may be required in their diet. Consult your veterinarian to determine the best dry dog food for weight gain if that's what your pup needs. While some high-protein dog foods that are grain-free or gluten-free can sometimes be great for weight loss.
Many dogs will be fine without high-protein dog food. However, feeding your dog a diet that exceeds the minimum amount of protein they need can sometimes be a way to ensure your dog doesn't just survive but thrives. High-protein dog food can serve many purposes. Protein is a key macronutrient, and it's vital to the growth and maintenance of almost all body tissues. And a higher protein diet may enable your dog to build and maintain strong hair, skin, muscles, cartilage, tendons and joints.
*Based on petco.com sales data.
// Forces popover to close when the user clicks anywhere on the page $(function(){ // fnGetNearestLocations(storeId, expirationMin, isHTML5Geolocation, isGoogleGeoAPI, HTML5GeoTimeout, XHRTimeout, isDebuggingEnabled) petcoNearestLocations.fnGetNearestLocations('10151','10080','true','true','10000','5000','https://www.googleapis.com/geolocation/v1/geolocate?key=','AIzaSyB1POydsXY7SJBDX-zowEC0y340ZJK6uig','false'); });