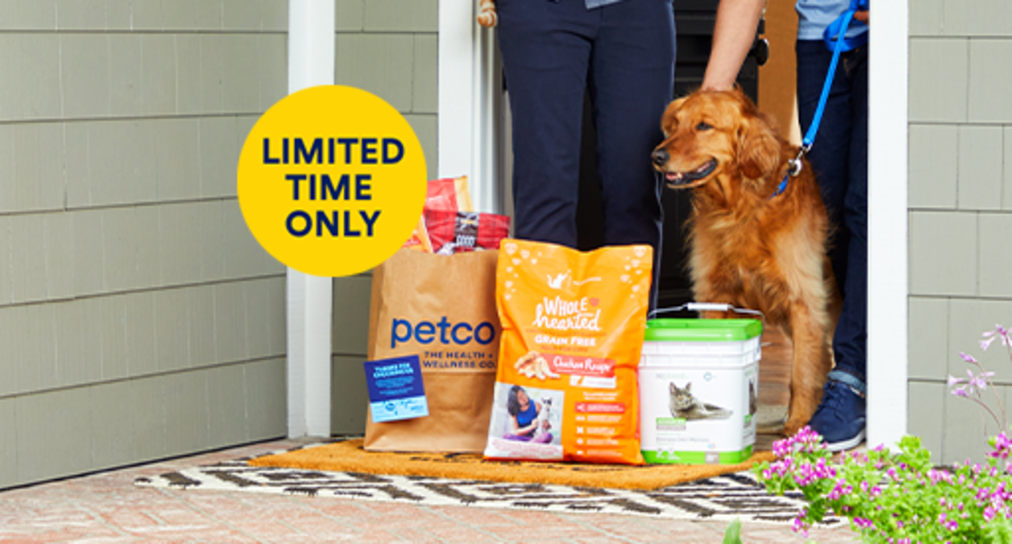 15% OFF
SAME-DAY DELIVERY of ORDERS $50+
PLUS get free same-day delivery on orders of $35+.
Place order by 2 pm local time for delivery today. Available at most locations. Exclusions apply. See details.
Fast and safe delivery on thousands of items*
Exclusions apply. Click here for details.

Convenient
Get what your pet needs, when they need it.

Free Delivery
Order by 2pm local time and save 15% on orders of $50+.

Local Petco Store
Available at most Petco locations. Orders are packaged by our trusted associates at your neighborhood Petco.
Order Today For Same Day Delivery