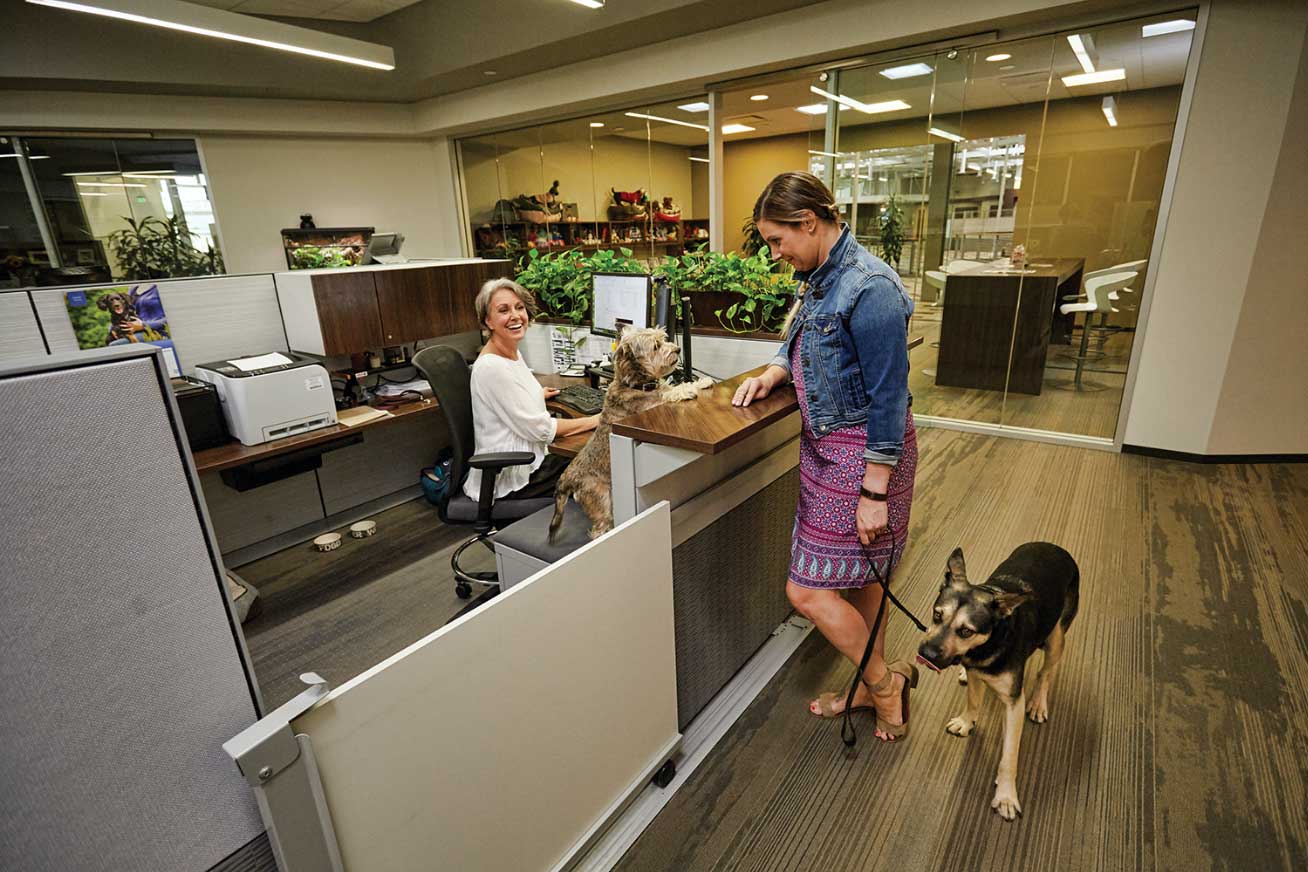 It's time to go pet-friendly
We're raising awareness of the benefits of pet-friendly offices and encouraging more employers to welcome pets into their workplaces.
Join the revolution for pet-friendly workplaces
Over the past year, more than 3 million incremental new pets have been adopted*, and as COVID-19 shifted a portion of the workforce out of offices and into their own homes, pets have been spending more time than ever with their pet parents.
*Source: Packaged Facts with adjustments from company internal estimates.
BRING YOUR
PETS TO WORK
In a recent study, 69% of pet parents said they are worried about returning to work without their pets and hope their office will go pet-friendly. Their most common concerns include pet loneliness, separation anxiety and missed opportunities to bond.
Statistics from a 2021 Petco consumer survey of 2,101 U.S pet parents.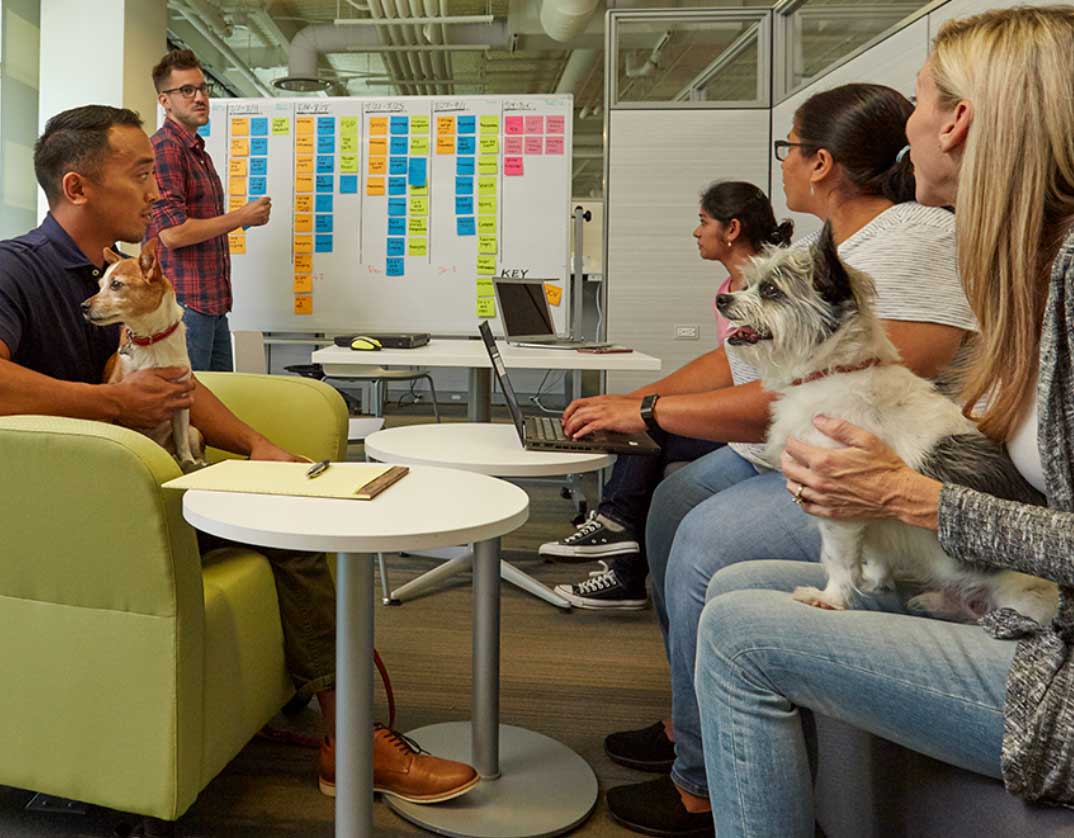 Benefits to pets when they're allowed in the office
Improved physical health

Pet parents can provide exercise and play opportunities more regularly throughout the day
Improved mental health

Pets thrive with companionship

Less loneliness can lead to decreased anxiety

Exposure to different environments helps reduce fear
Improved social health

Increased opportunities for interactions with other pets

Increased exposure to different people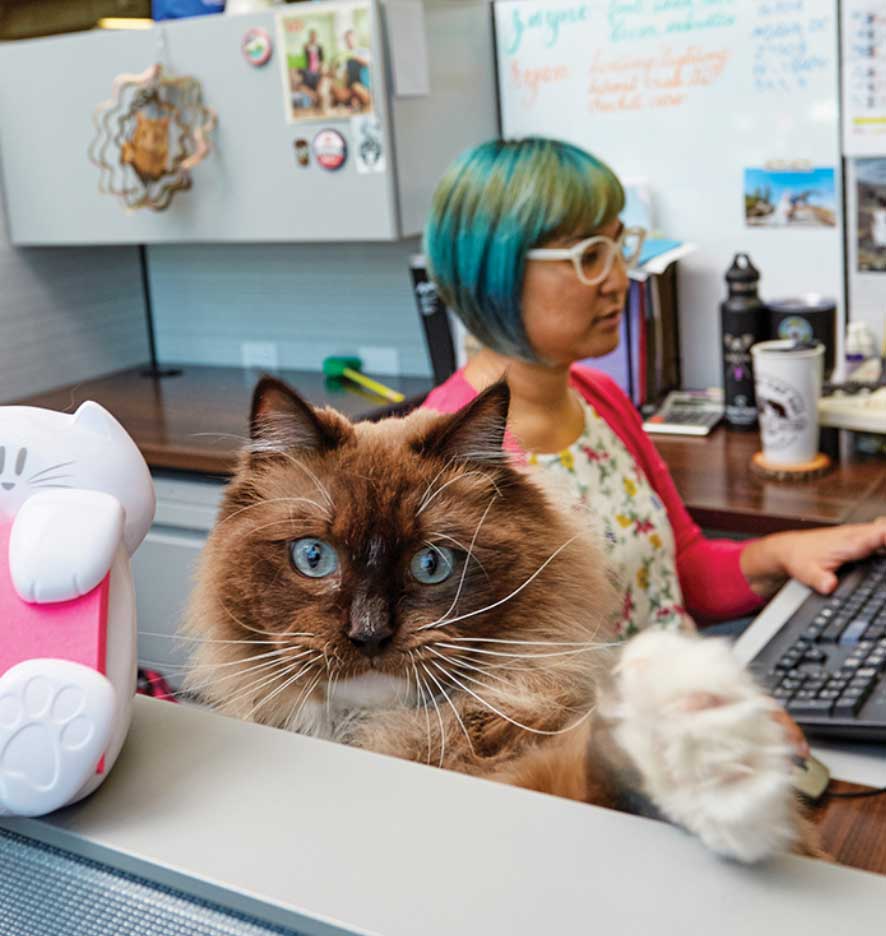 Benefits to employees when pets are allowed in the office
Improved physical health

May reduce heart rate and blood pressure
Reduced stress

Positive changes on self-reported anxiety, calmness and endocrine responses
Increased productivity and creativity

Dogs encourage more breaks, which contributes to improved morale, productivity and focus

Breaks often occur outside, which is linked to increased creative ideation

Less worry about pets at home without bathroom or exercise breaks

Able to stay and enjoy office happy hours or other activities
Want to learn more about the employee benefits of a pet-friendly office?
Download our guide to help steer the conversation

How companies benefit from pets in the office
Enhanced attraction and recruitment

61% of employees would be more positive about their work/employer overall if it had a pet-friendly policy

41% would be more likely to consider switching to a pet-friendly employer
Improved employee retention

52% would be likely to stay with their current employer longer

72% would be more likely to decline a job offer with similar pay
Improved engagement and relationships

47% believe it would promote better work/life balance

53% believe it would lead to more positive working relationships with co-workers
Statistics from a 2021 Petco consumer survey of 2,101 U.S pet parents.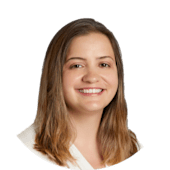 "It's no secret that pets come with a multitude of benefits for humans, from reducing stress to improving health. When it comes to pets in the workplace, I'm confident that as more companies witness the positive effects that pets have on employees and company culture, the more they'll see enhanced overall morale, which bodes well for business performance."
- Dr. Whitney Miller, Petco Chief Veterinarian
PETCO IS YOUR PARTNER IN CREATING A PET-FRIENDLY WORKPLACE
We have the resources you need to help your office adopt a pet-friendly culture and ensure your pet can be their happiest, healthiest self—no matter where they spend the workweek.
How to create a pet-friendly office
How to support your pet's mental health
Are you an employer interested in learning more? Email petsatwork@petco.com
Meet the people of Petco and some of the pets who make a day at the office a whole lot better
We're grateful to share our offices with pets of all breeds, sizes and species, and we believe others should be able to do the same.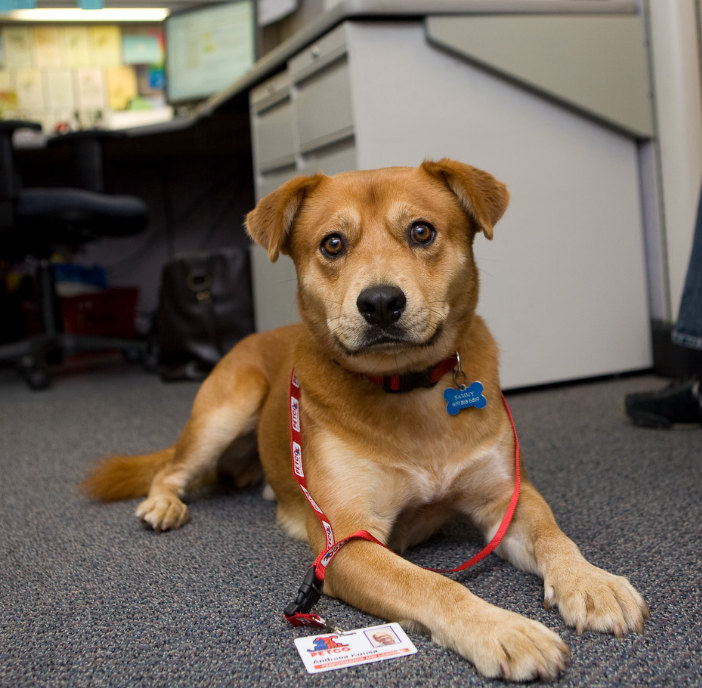 "Bringing Darby to Petco adds so much joy to my workday. While he socializes and exercises with his friends, I get peace of mind knowing he's well cared for all day long."
—Joela G., Petco Marketing Manager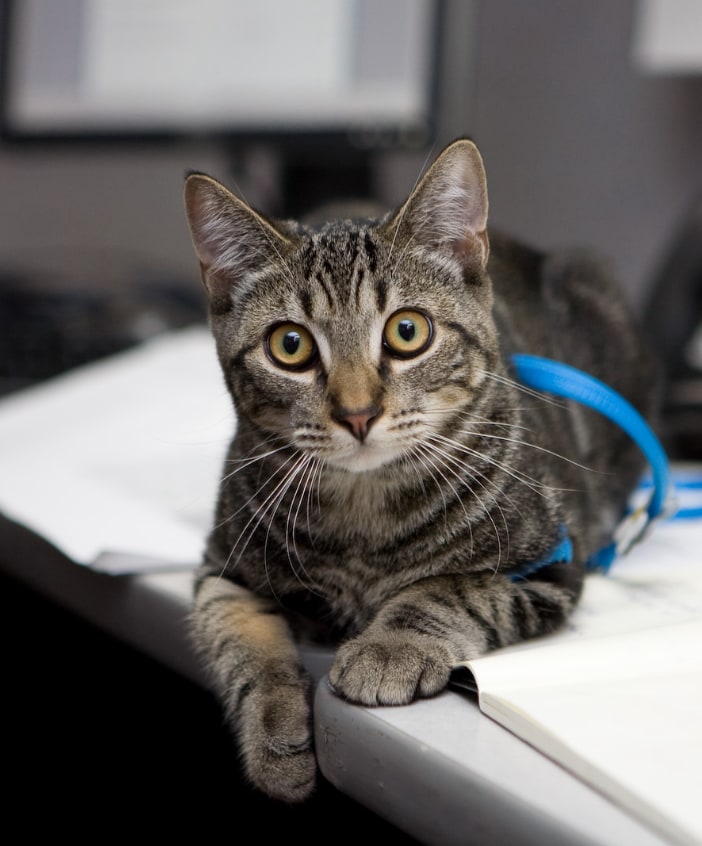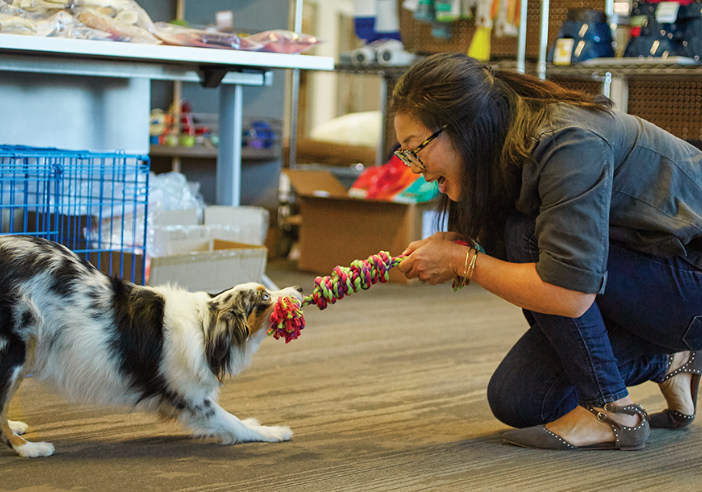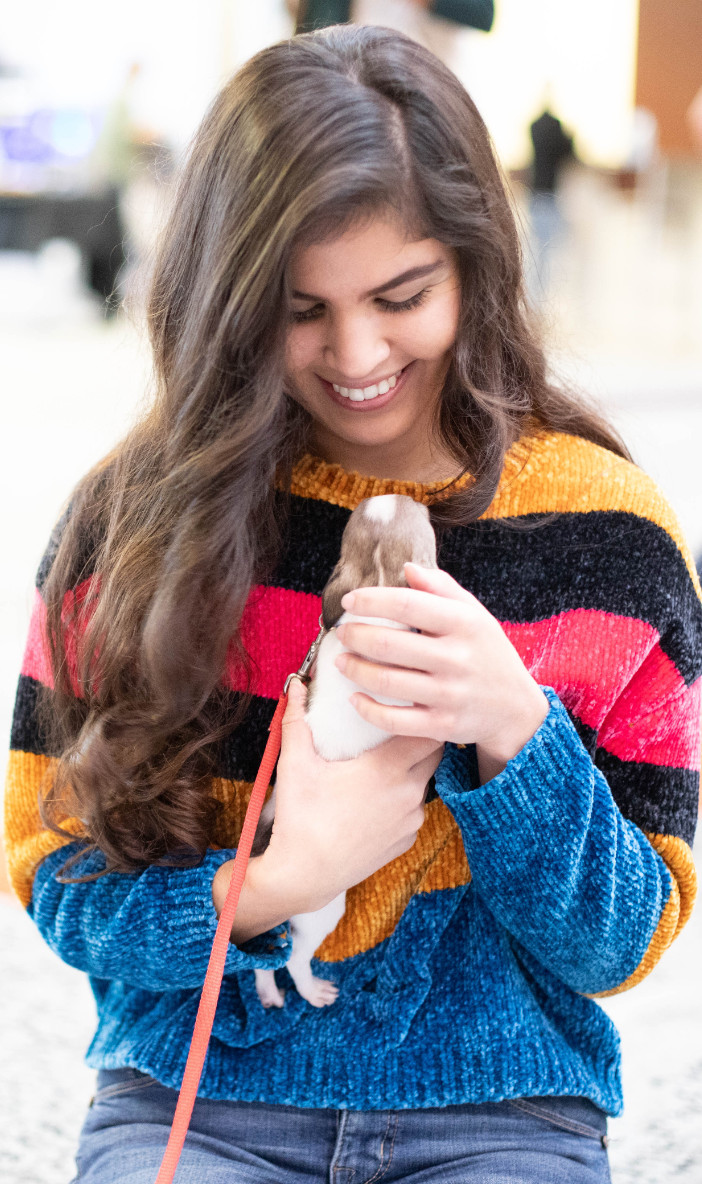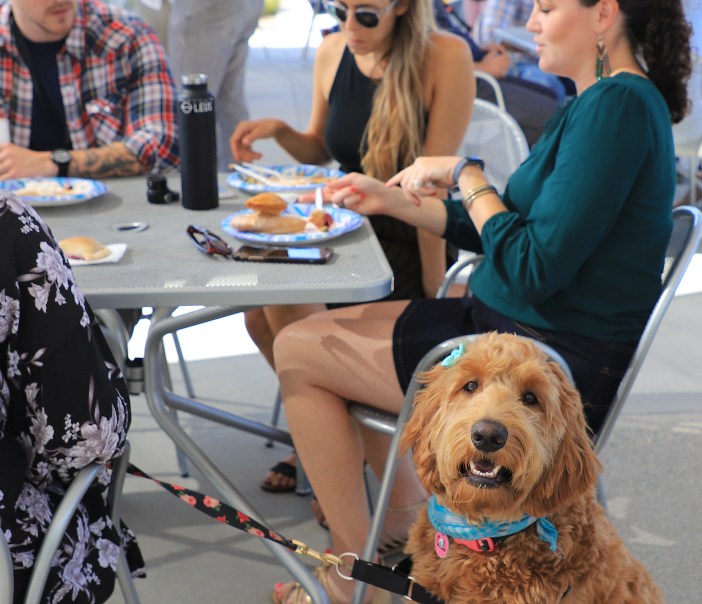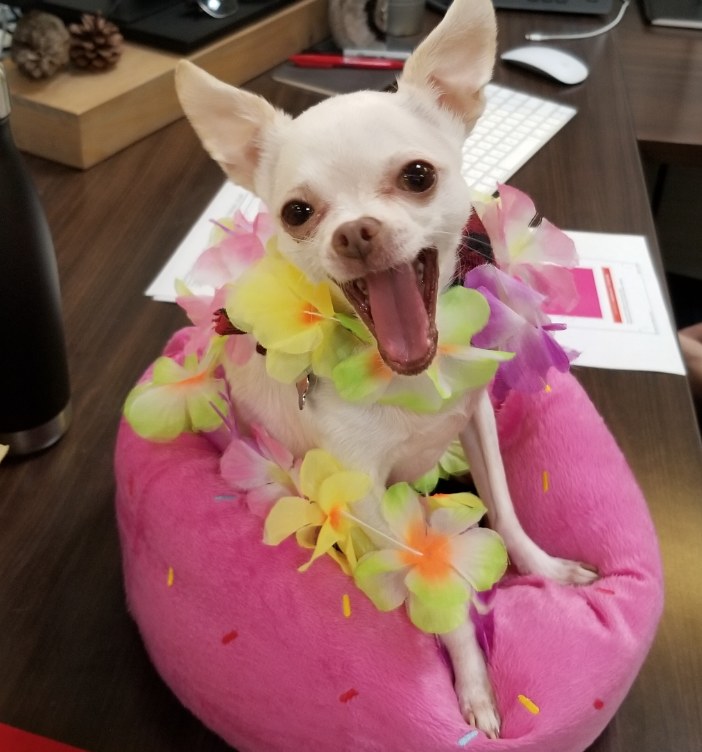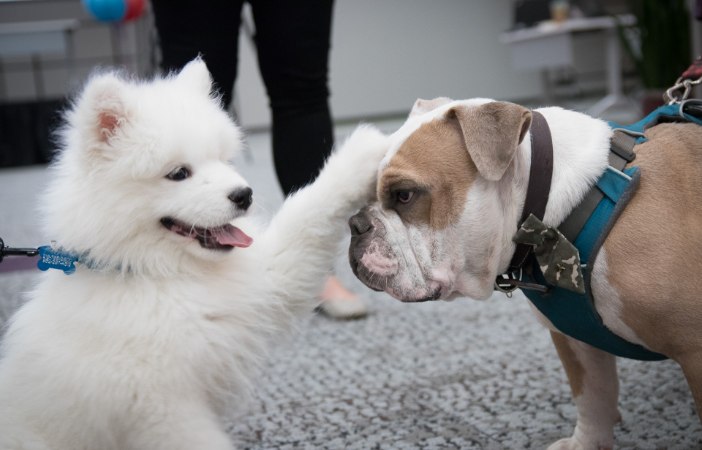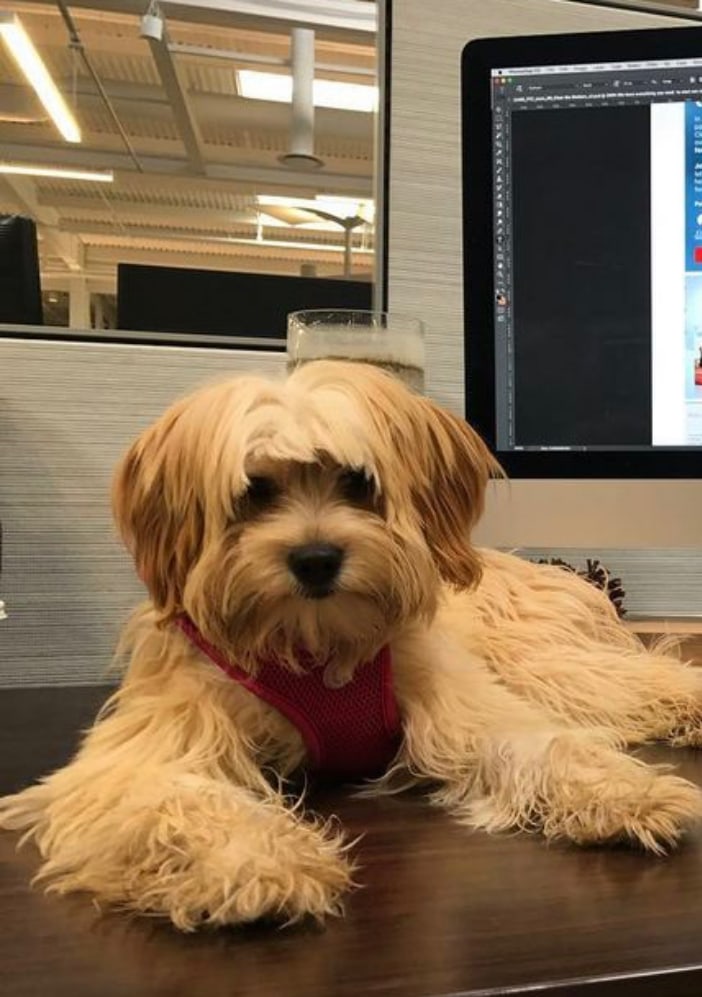 "Bringing my older pet to work provides me with peace of mind knowing they have everything they need throughout the day, which helps me stay focused on my work."
—Beau F., Petco Merchandising Manager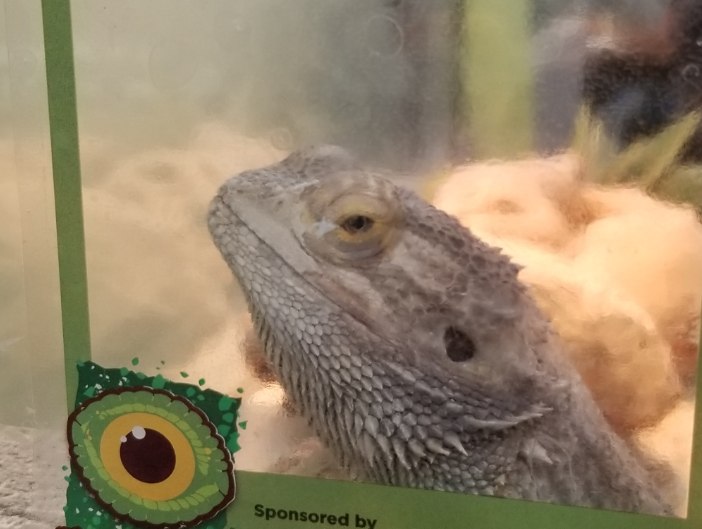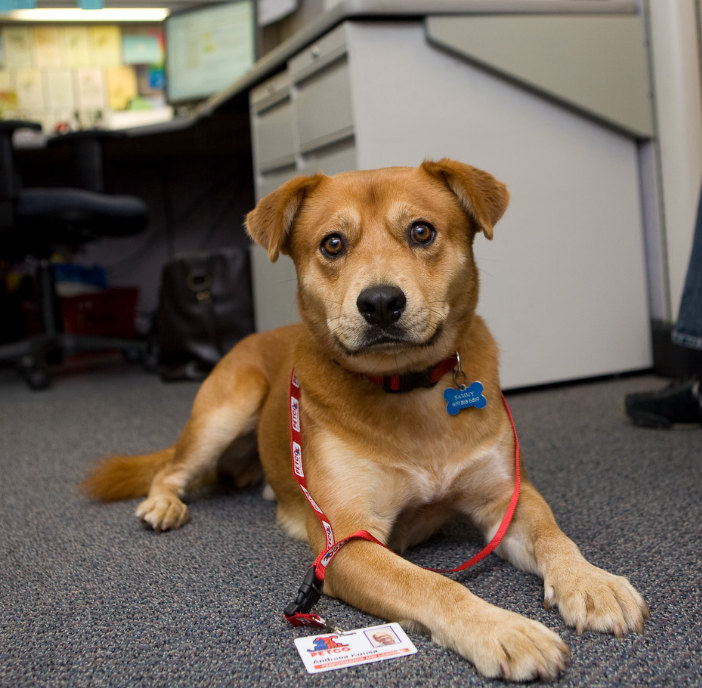 "Bringing Darby to Petco adds so much joy to my work day. While he socializes and exercises with his friends, I get peace of mind knowing he's well cared for all day long."
- Petco employee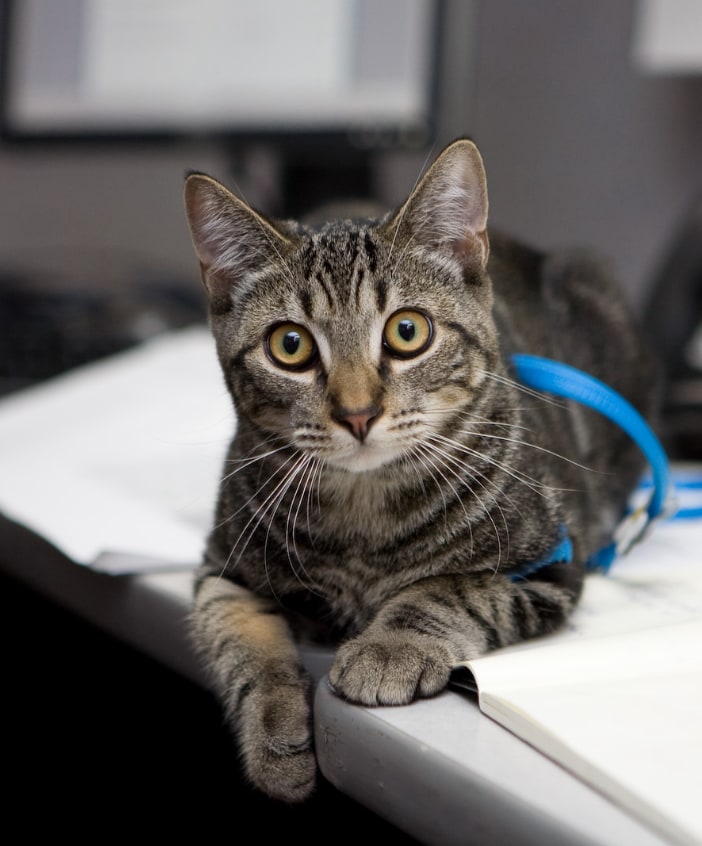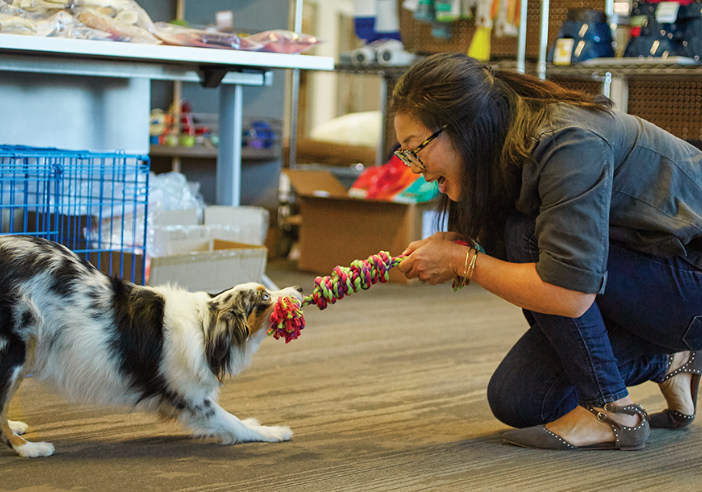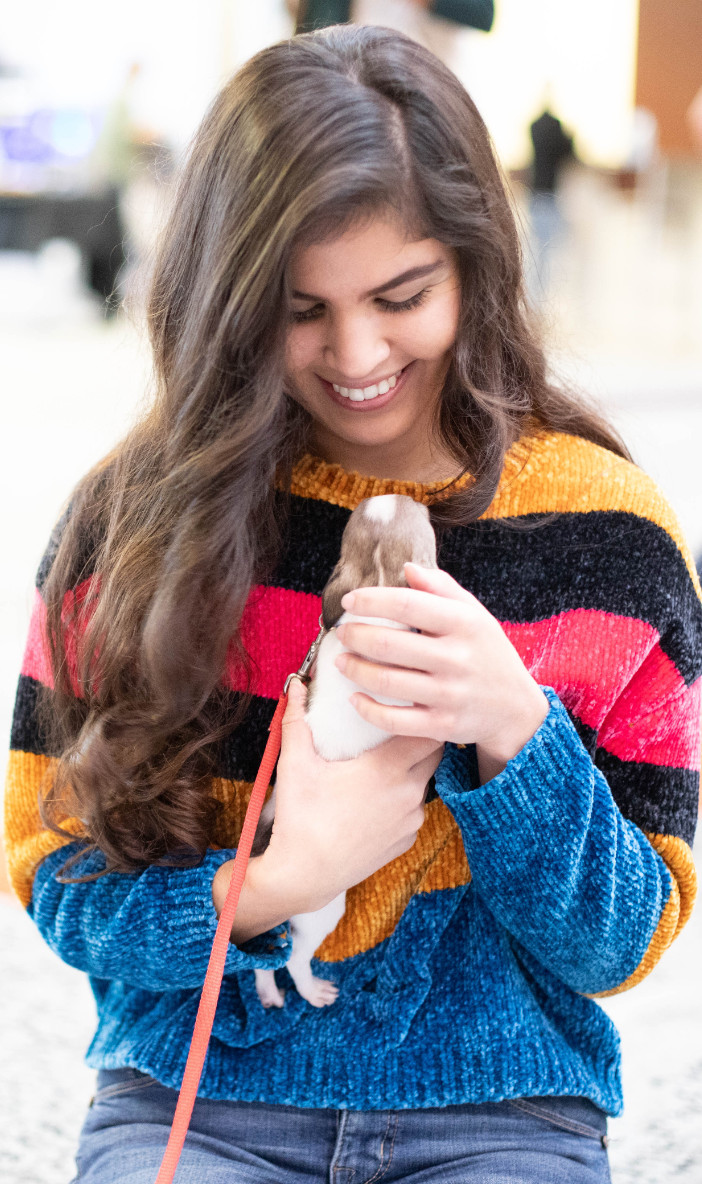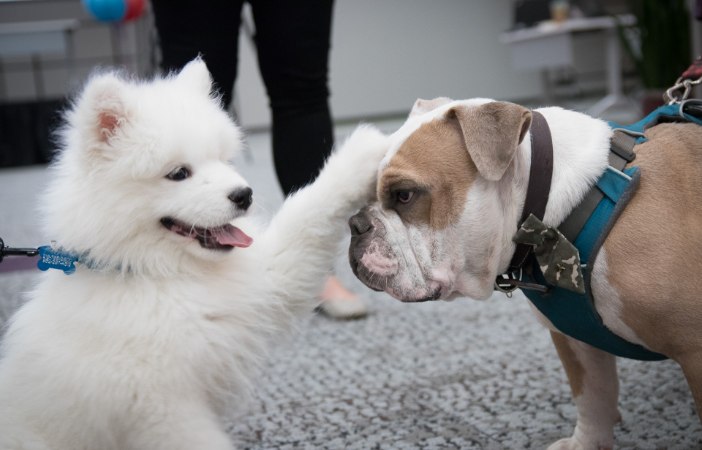 "Bringing my older pet to work provides me with peace of mind knowing they have everything they need throughout the day, which helps me stay focused on my work."
- Petco employee