WE'VE TURNED OUR BACKS ON ARTIFICIAL INGREDIENTS*
Petco is the first and only national retailer to have removed all food and treats with artificial ingredients* for dogs, cats, aquatic life and small animals, such as rabbits, guinea pigs and more, from our shelves.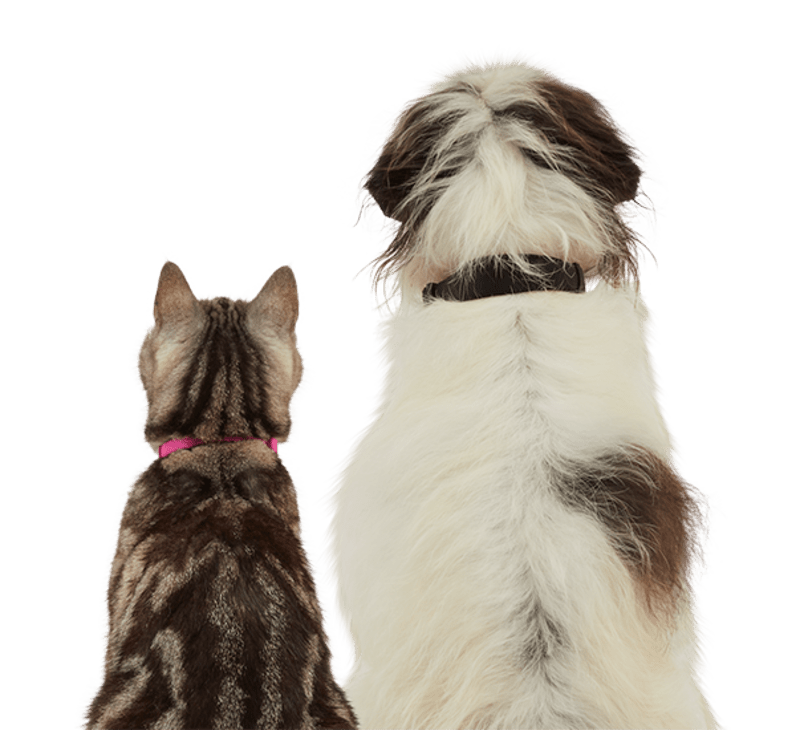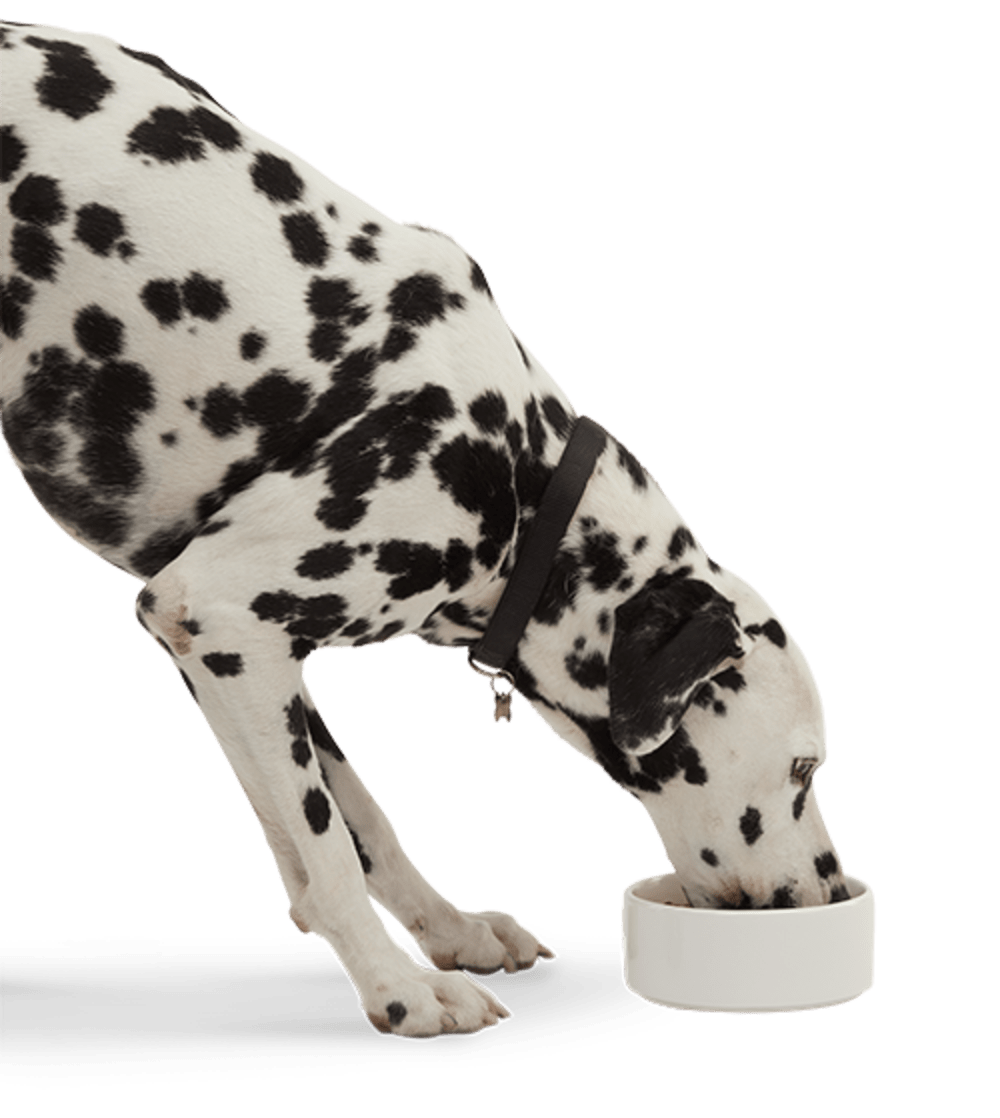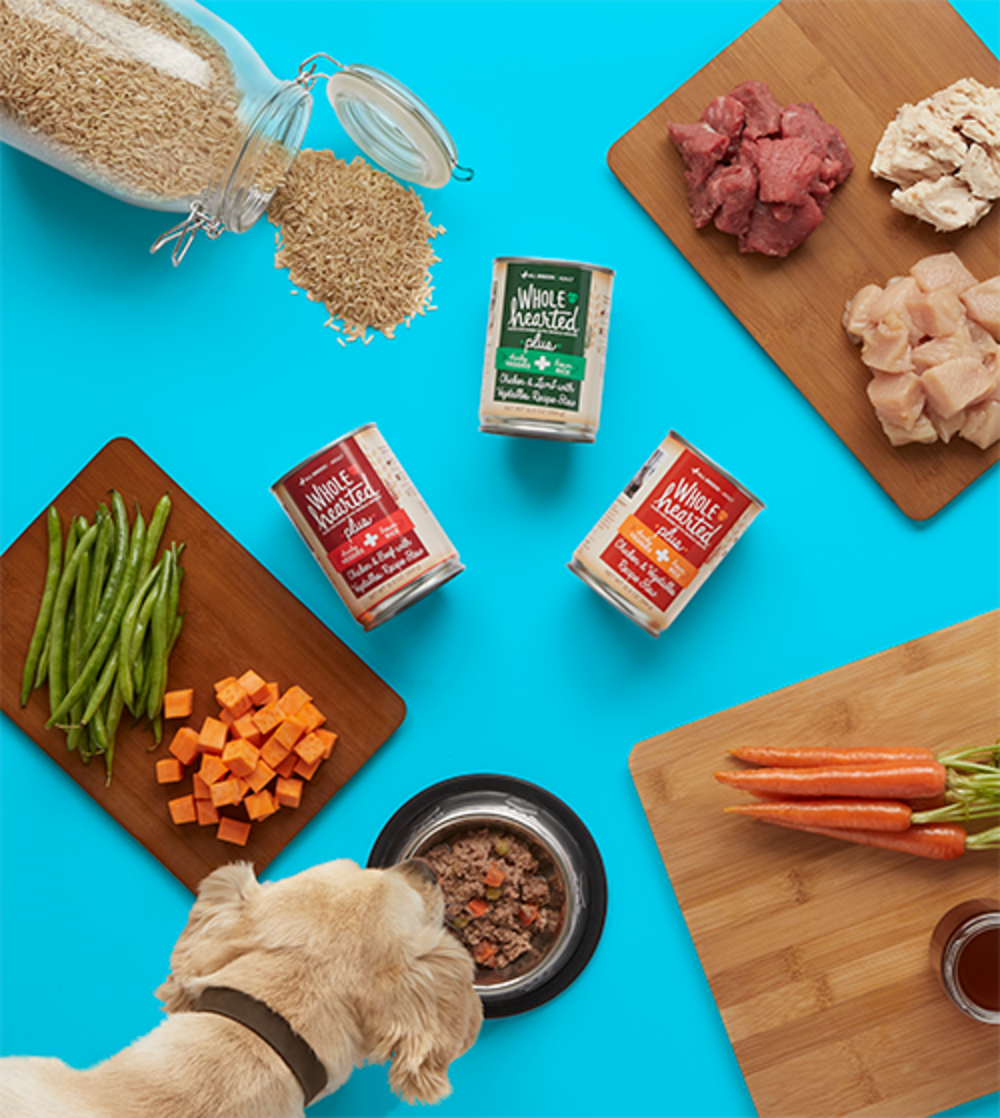 We've removed these artificial ingredients*
The following ingredients do not meet Petco's nutritional standards.
Ingredient panel that includes "Artificial Colors"
FD&C Blue No. 1
FD&C Blue No. 2
FD&C Green No. 3
Orange B
Citrus Red No. 2
FD&C Red No. 3
FD&C Red No. 40
FD&C Yellow No. 5
FD&C Yellow No. 6
Titanium dioxide**
Added Colors✝
** We removed most products with titanium dioxide, with the exception of Purina Pro Plan and Hill's Science Diet Urinary formulas for cats, as there is not yet a suitable artificial-free formula to address this common health issue faced by 1 in 10 cats.
✝ Our new nutrition standards do not allow for products that simply specify "Added colors," and require that the source of the added color is identified in the ingredient panel.
Label just says "Artificial Flavors"
Acetaldehyde (ethanal)
Acetoin (acetyl methylcarbinol)
Aconitic acid (equisetic acid, citridic acid, achilleic acid)
Anethole (parapropenyl anisole)
Benzaldehyde (benzoic aldehyde)
N-Butyric acid (butanoic acid)
d- or l-Carvone (carvol)
Cinnamaldehyde (cinnamic aldehyde)
Citral (2,6-dimethyloctadien-2,6-al-8, geranial, neral)
Decanal (N-decylaldhehyde, capraldehyde, capric aldehyde, caprinaldehyde, aldehyde C-10)
Diacetyl (2,3-butandeione)
Ethyl acetate
Ethyl butyrate
3-Methyl-3-phenyl glycidic acid ethyl ester (ethyl-methyl-phenyl-glycidate, so-called strawberry aldehyde, C-16 aldehyde)
Eugenol
Geraniol (3,7-dimethyl-2,6 and 3,6-octadien-1-ol)
Geranyl acetate (geraniol acetate)
Glycerol (glyceryl) tributyrate (tributyrin, butyrin)
Limonene (d-, l-, and dl-)
Linalool (linalol, 3,7-dimethyl-1,6-octadien-3-ol)
Linalyl acetate (bergamol)
1-Malic acid
Methyl anthranilate (methyl-2-aminobenzoate)
Piperonal (3,4-methylenedioxy-benzaldehyde, heliotropin)
Benzoic acid
Butylated hydroxyanisole (BHA)
Butylated hydroxytoluene (BHT)
Calcium sorbate
Dilauryl thiodipropionate
Erythorbic acid
Ethoxyquin
Methylparaben
Potassium bisulfite
Potassium metabisulfite
Potassium sorbate
Propylene glycol
Propylparaben
Sodium metabisulfite
Sodium propionate
Sodium sorbate
Sodium sulfite
Stannous chloride
Sulfur dioxide
TBHQ - Tertiary butylhydroquinone
Thiodipropionic acid
*Artificial ingredients initially planned for removal are those Petco defines above as artificial colors, flavors and preservatives, determined by referencing guidelines provided by AAFCO and FDA. Substances that are derivatives or mimics of natural compounds are not included. In addition, substances that may fall into categories outside the Petco definition of artificial colors, flavors and preservatives are not included at this time. While Petco reviews ingredient panels of our products in determining which products meet our nutrition standard definition, we cannot guarantee the absence of trace impurities from soil, water, air or the ingredient supply chain in any product. As Petco continues to evaluate and develop our nutrition standards with a focus on what is best for our customers' pets, Petco reserves the right to re-evaluate these standards and to continue to refine ingredients.
Our Commitment
The steps we're taking to make our standards a reality.
Engage
Veterinarians, nutritionists, wellness experts, AAFCO feeding guidelines, FDA regulations—we're consulting all of them to ensure that every decision we make is informed and in the best interest of pets and their well-being.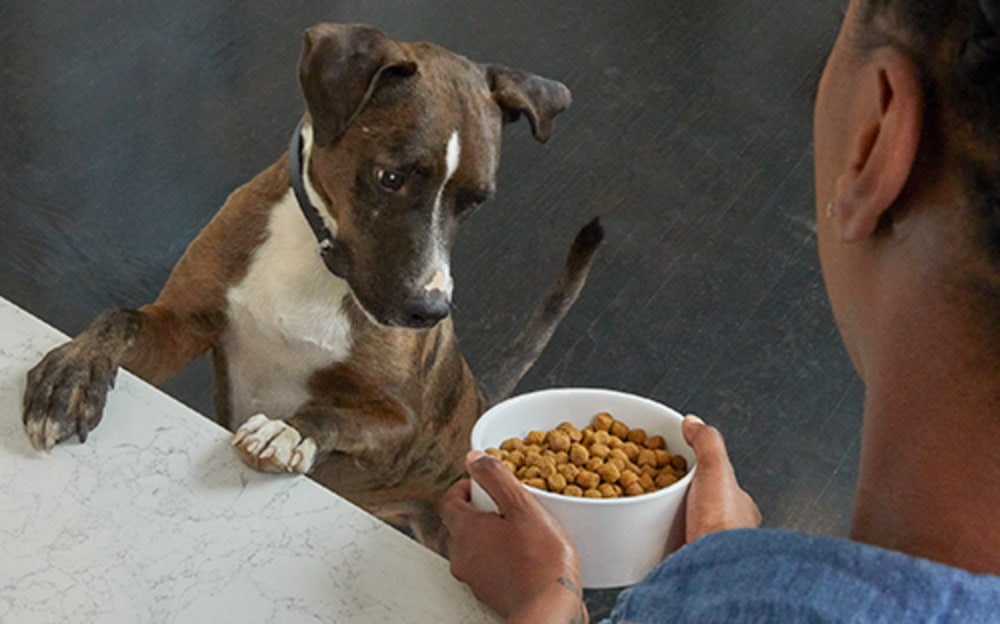 Evolve
Our nutrition standards are a first step in a journey toward better health for the pets we all love. As we move forward on this path, we will continue to evaluate and evolve our standards and assortment to take pet nutrition to new levels.
Find the right nutrition for your pet
Right Food Finder
We know choosing the right food can be hard. Not any more! Use our Right Food Finder to quickly and easily get personalized food recommendations to help your pet live 100%.
Get Started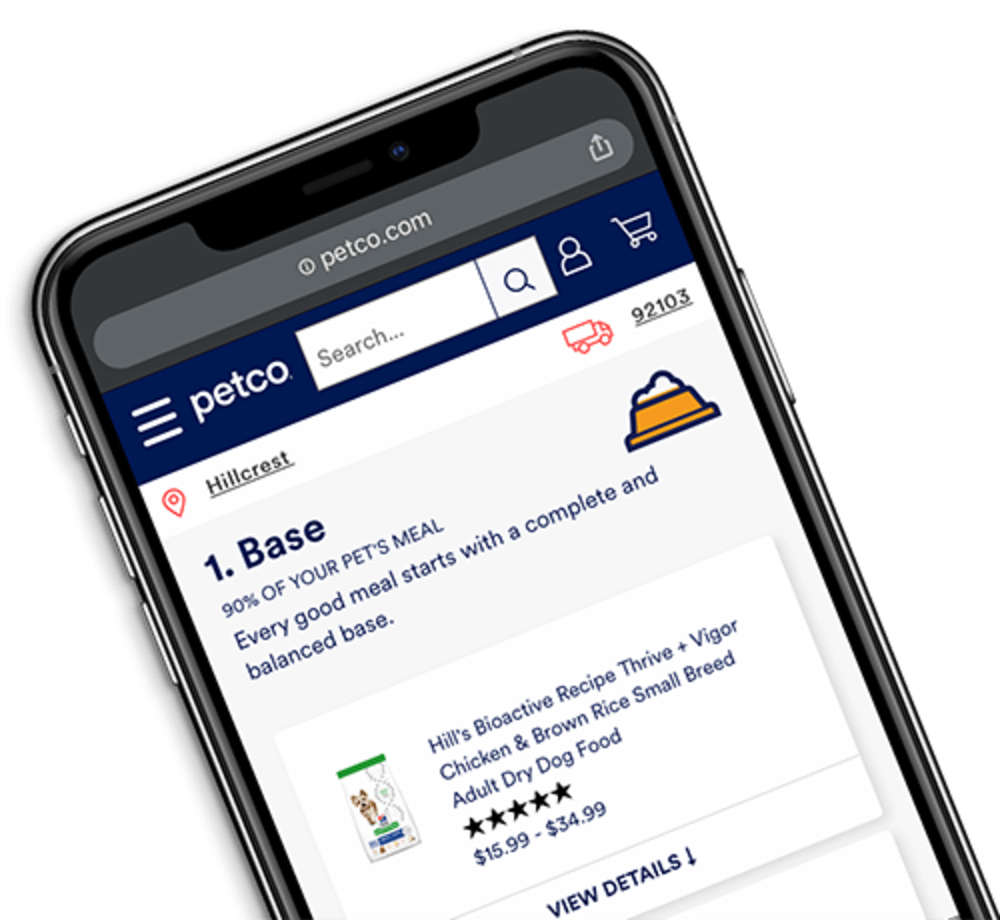 Talk in person
Not sure what's right for your pet? We're here to help! Come in to your local Petco Pet Care Center for a personalized nutrition recommendation for your pet's unique needs so they can thrive.
Find a Store