How it works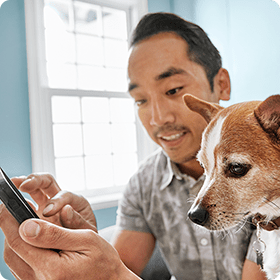 We'll match you with a trainer
Tell us a little about your goals for your dog, and we will pair you with Petco-certified dog trainer that matches your needs.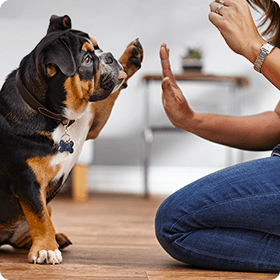 First session
The trainer will come to your home and do a FREE 15-minute assessment to get to know you and your dog and understand your goals. The trainer then will work with you and your dog for 60 minutes.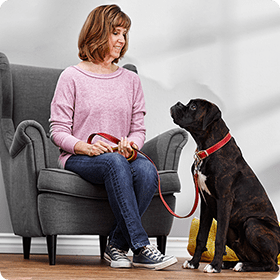 Personalized plan
Your trainer will give you a personalized plan outlining how you and your dog can work together to achieve your good-dog goals!
Made To Fit Your Needs
Benefits of in-home dog training:

Offered in the comfort of your own home

Flexible scheduling options

Certified trainers are carefully chosen for you and your dog

Great for dogs who may not be good candidates for in-store training

Earn Pals Rewards

Satisfaction guarantee
Find the right option
for you and your pet: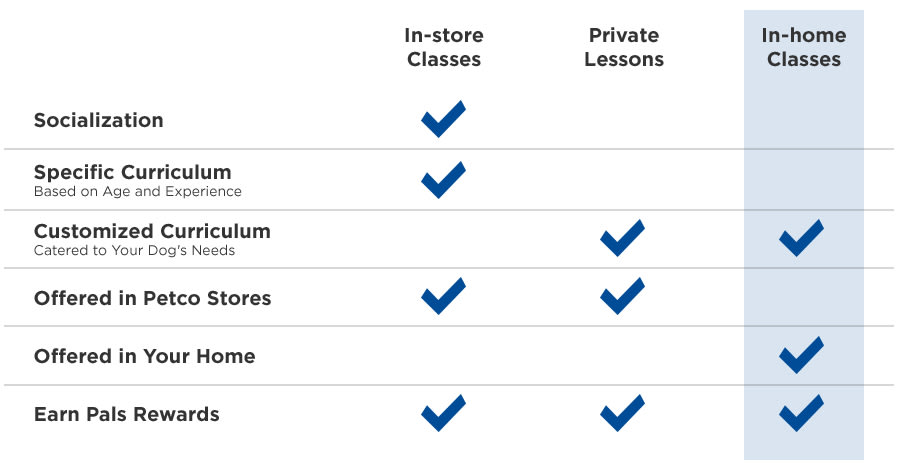 Frequently Asked Questions