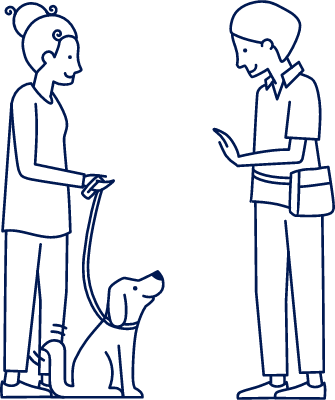 An important update to our guests:
We're proud to be your dog's grocery store, your cat's pharmacy and the doctor's office for many four-legged loved ones. Rest assured, we're open and ready to continue serving the needs of pets and their families – including our in-store veterinary care and grooming services.
In an effort to properly manage social gatherings in our stores and to adhere to city mandates, new registrations for dog training classes are temporarily unavailable. If you're already a Petco dog training customer, please call your local store to confirm current schedules.
To allow for appropriate social distancing, our in-home dog training, and in-store puppy play time and group dog training classes are temporarily unavailable. Pet parents are encouraged to continue reinforcing positive dog behaviors at home by following these tips from Petco's dog training experts.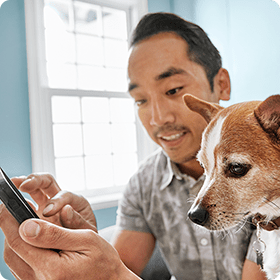 We'll match you with a trainer
Tell us a little about your goals for your dog, and we will pair you with Petco-certified dog trainer that matches your needs.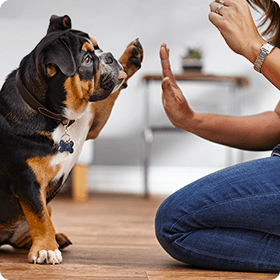 First session
The trainer will come to your home and do a FREE 15-minute assessment to get to know you and your dog and understand your goals. The trainer then will work with you and your dog for 60 minutes.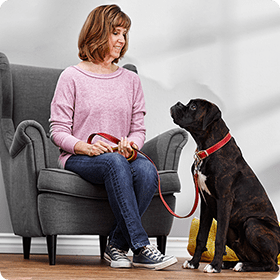 Personalized plan
Your trainer will give you a personalized plan outlining how you and your dog can work together to achieve your good-dog goals!
Made To Fit Your Needs
Benefits of in-home dog training:

Offered in the comfort of your own home

Flexible scheduling options

Certified trainers are carefully chosen for you and your dog

Great for dogs who may not be good candidates for in-store training

Earn Pals Rewards

Satisfaction guarantee
Find the right option for you and your pet: