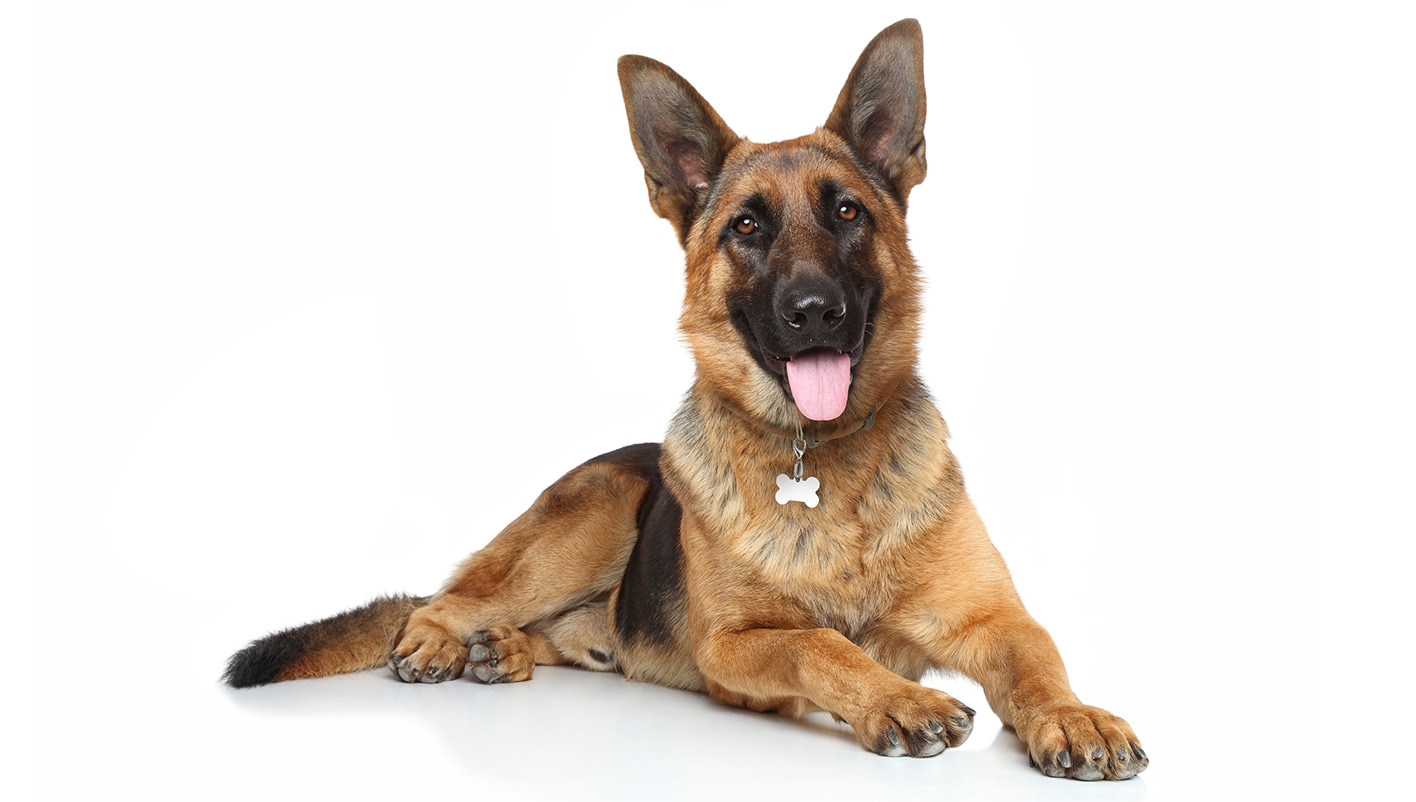 The best supplies for
German Shepherds
If you've just welcomed a German Shepherd puppy into your home, congratulations—you have a new family member whose intelligence, responsiveness, obedience and loyalty can greatly enrich your life. While they can make wonderful companions, there are certain things your German Shepherd needs to live their happiest, fullest life and to give their pet parent the same sense of wellbeing. From bedding to grooming to playtime, learning proper German Shepherd puppy care can help you properly look after your new canine.
German Shepherd Beds
It's crucial for a German Shepherd bed to be durable and supportive. As a large breed dog, German Shepherds require extra joint support, and they need a bed that can handle their weight. Since a German Shepherd newborn puppy will grow considerably bigger to become an adult German Shepherd Dog, you can expect to purchase increasingly bigger beds to accommodate your dog's size. It's better to buy a supportive puppy-sized bed and swap it out for beds of increasing size than to purchase an oversized adult bed that doesn't feel secure to your puppy. And you'll save yourself some effort if you look for a bed with a removable, washable cover—after all, German Shepherds are known for their shedding.
Crates for German Shepherds
German Shepherds are big dogs, and it can be vital that they learn how to control their big bodies—especially as the size of the messes they make can be significant. Fortunately, German Shepherds are intelligent and highly trainable. For these reasons, it's recommended that pet parents begin crate training a German Shepherd puppy as soon as they turn 8 weeks old. When used correctly, a secure crate that's an appropriate size can set your pup on the right path to good sleep and potty habits.
German Shepherd Toys
Many German Shepherds love to play with toys. If they don't have toys to play with, they may turn your shoes or furniture into chew toys out of sheer boredom. To prevent your German Shepherd puppy from biting things they shouldn't, look for toys that are the right size for the breed. While puppies' softer, smaller teeth must be considered, adult German Shepherd toys shouldn't be too small or weak. A toy designed for a small breed dog could present a choking hazard while biting or breaking bits off a toy that's too weak for their powerful jaws could hurt your dog's mouth.
German Shepherd Feeding Supplies
While choosing wholesome food for your pup can be important, your German Shepherd needs high-quality feeding solutions to use in combination. This dog breed is known for their high energy levels, and they can often be voracious eaters as a result. Depending on the nutritional needs of your particular dog, you might want German Shepherd supplies for holding large amounts of food or slow feeder dog bowls to keep your hungry pet from suffering stomach upsets. If you're training a German Shepherd puppy, you may also want to have a container of treats on hand to reward good behavior.
FAQs About German Shepherd Supplies