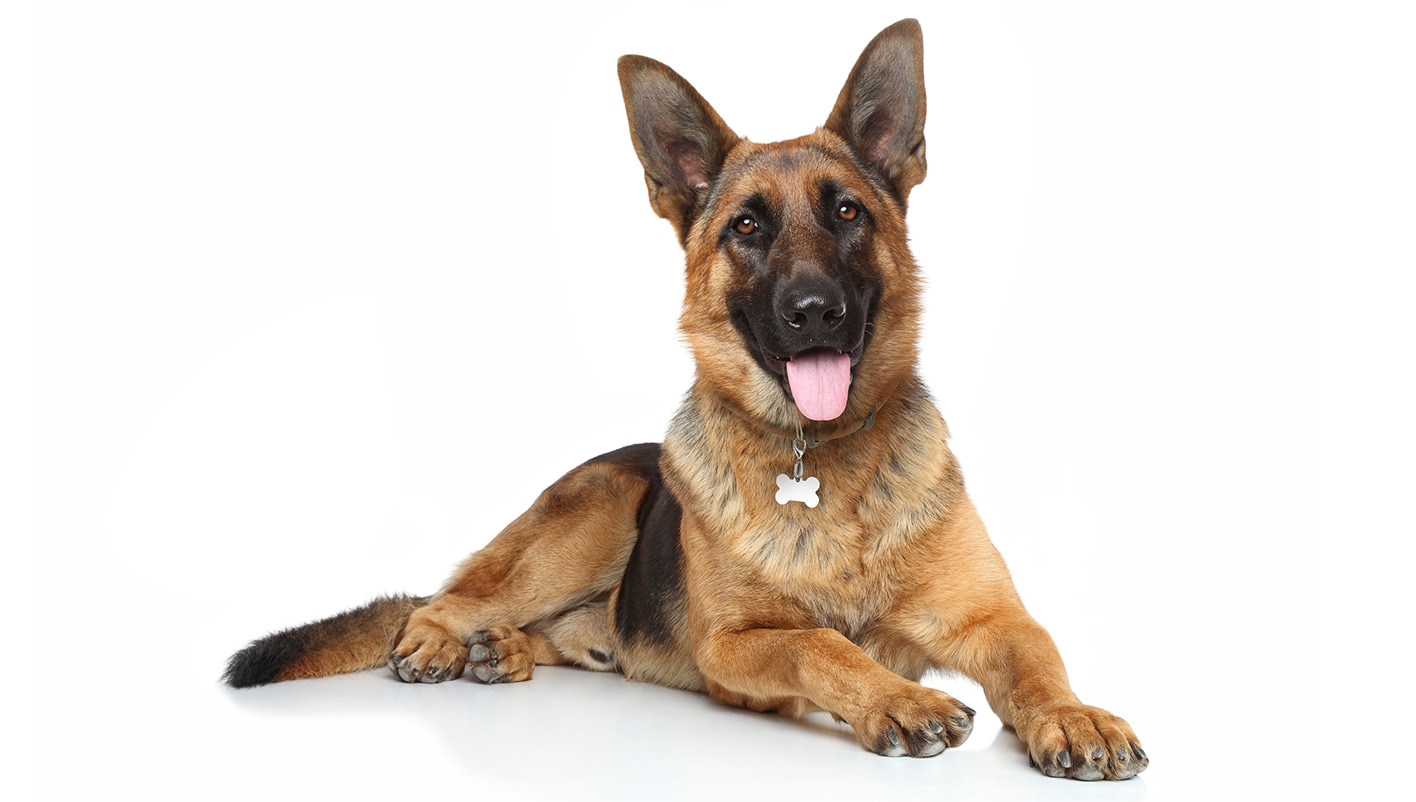 The best dog food for
German Shepherds
Your German Shepherd gives you companionship, loyalty, joy and lots of love. In return, you want to help them have a happy and active life. That includes giving them the best food for German Shepherds. But what is the right food for your unique dog
Choosing good food for German Shepherds can be more challenging than it seems. You have many different options to pick from, each touting its special benefits. How do you go about choosing the best food for German Shepherd puppies and adult dogs?
The truth is that there is no perfect food for every German Shepherd. You should choose the food that meets the nutritional needs of your unique dog while also exciting their tastebuds. At Petco, we've done the research and are ready to offer our German Shepherd food recommendations. This list includes some of our pet parents' favorite dog foods for German Shepherd adult dogs and puppies. We'll also point out which foods are ideal for dogs with food sensitivities and delicate stomachs.
After browsing our list, we encourage you to consult your dog's vet so that you can better understand your dog's specific nutritional needs.
Food for German Shepherd puppies
Your wriggly, adorable German Shepherd puppy has different nutritional needs than an adult dog. That's why you need to feed them food specifically designed for puppies. Some of the best food for a German Shepherd puppy often contains more calories and protein than adult dog food to help give puppies the energy and nutritional building blocks they need to grow big and strong.
Take a look at some of our German Shepherd puppy food recommendations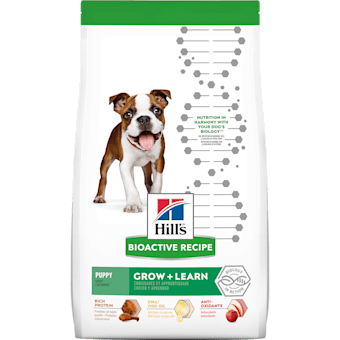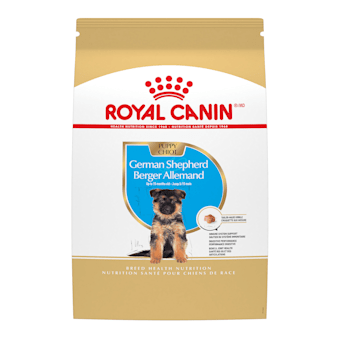 Royal Canin Breed Health Nutrition German Shepherd Puppy Dry Dog Food
This Royal Canin dry food is formulated specifically for purebred German Shepherd puppies from 8 to 15 weeks old. The kibble's shape is designed for a German Shepherd's muzzle and contains antioxidants and vitamin E to help support a developing immune system. This good food for German Shepherd pups also includes highly digestible proteins that can be easy on your puppy's sensitive stomach, while glucosamine and chondroitin support bone and joint health.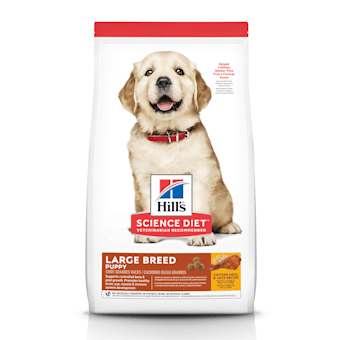 Hill's Science Diet Large Breed Chicken Meal and Oats Recipe Dry Puppy Food
Made for large breed puppies, this Hill's Science Diet food includes a good amount of calcium for controlled bone growth, as well as minerals to support the development of strong bones and teeth. The formula features fish oil—which can help brain and eye development in puppies—and lots of protein to help build strong muscles.
All life stages food for German Shepherds
Do you have puppies and adult dogs in your home and worry about your young canine digging into their older companion's food dish? Dog food designed for all life stages is ideal for households with puppies, adults and senior dogs all living together. However, you don't need a unique situation to choose the best food for a German Shepherd puppy. As the name implies, it can be a great option for dogs of any age. Keep in mind though that since this food is appropriate for puppies, these selections may be higher in calories and fat than other adult dog foods. If your adult German Shepherd is at risk for obesity, an all life stages formula may not be the best choice.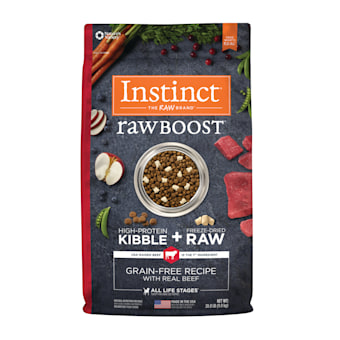 Instinct Raw Boost Grain-free Recipe with Real Beef Dry Dog Food with Freeze-Dried Raw Pieces
Are you looking for the best food for a German Shepherd who needs to gain weight? This could be a good choice for your puppy. Instinct's all life stages food is suitable for adult dogs and puppies—meaning it includes the protein, fat and calories puppies need to thrive. This same formula can help younger adult dogs fill out if they need more muscle and weight. Many dogs also enjoy the freeze-dried raw meat in each serving.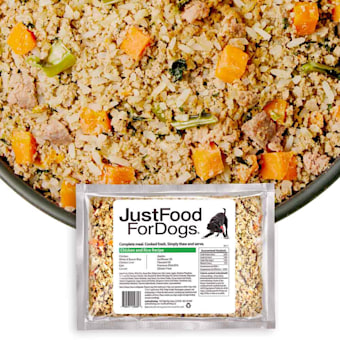 JustFoodForDogs Daily Diets Chicken and White Rice Frozen Dog Food
Whether you've got puppies, adult dogs or both in your home, this food can help you feed all your canines from one package. JustFoodForDogs makes its food in small batches by hand and freezes them fresh. The easily digestible recipe makes this one of the best foods for German Shepherds with sensitive stomachs.
Food for Adult German Shepherds
Eventually, your tiny German Shepherd puppy will turn into a not-at-all-tiny German Shepherd adult. Make sure you feed your canine food formulated for large breed adult dogs. These recipes include ingredients to support bone and joint health, which can help maintain your dog's long-term quality of life.
Here are our German Shepherd food recommendations for adult dogs.