Pets and COVID-19: Information for Pet Parents
Our commitment:
To help you and your pet stay safe and healthy during COVID-19.
March 6th, 2020
Pet parents,
I'm Dr. Thomas Edling, a 25-year veterinarian with a special interest in infectious and zoonotic diseases and a member of the Petco Pet Wellness Council. I work regularly with the U.S. Centers for Disease Control and Prevention (CDC) to understand how various health concerns may affect pets and the broader pet industry, and I am closely monitoring the currently evolving outbreak of the novel coronavirus COVID-19. I've partnered with Petco to create a dedicated collection of the most important things people should know about pets and COVID-19.
First and foremost, we are following and reinforcing all guidance and resources available from the World Health Organization and U.S. Centers for Disease Control and Prevention, and so should you.
We've also been disheartened to read reports that some pet parents in areas where the virus is prevalent have made troubling decisions about abandoning their pets out of misinformation about how the coronavirus spreads. Pet parents under no circumstances should be abandoning their pets because of COVID-19.
The most important things pet lovers should know today are:
According to the CDC, there is currently no known reason to believe that any animals, including pets in the United States, can spread COVID-19.

To date, the CDC has not received any reports of pets or other animals becoming sick with COVID-19.

The CDC always recommends following everyday preventive actions to help prevent the spread of illness.
People who are sick with COVID-19 should restrict their contact with animals. If you see any changes in the health condition of your pets, advice from a veterinarian should be sought as soon as possible. As always, pet parents should adopt good hygiene habits, such as washing their hands before and after handling pets, their food and supplies, and maintain a clean environment.
A full FAQ about coronavirus and pets, what Petco is doing to protect the health and safety of both people and pets, and links to additional resources are below. In partnership with Petco, we will continue to monitor this fluid situation closely and update this page as more information is made available from the CDC.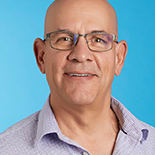 Sincerely,

Dr. Thomas Edling, DVM, MSpVM, MPH
Petco Pet Wellness Council