Nutrition

Petco is the first and only national retailer to have removed all products containing artificial ingredients* from our dog and cat food and treats.
Let us help you make the switch.
Not sure what's right for your pet? We're here to help! Come in to your local Petco store to talk better nutrition today.
Artificial Colors
Any dye, pigment or other substance, which is not a derivative or mimic of a natural compound, that can impart color to a food.
Artificial Flavors
Any substance, the function of which is to impart flavor, which is not derived from a spice, fruit or fruit juice, vegetable or vegetable juice, edible yeast, herb, bark, bud, root, leaf or similar plant material, meat, fish, poultry, eggs, dairy products, or fermentation products.
Artificial Preservatives
Chemical substances added to or sprayed on the outside of food to retard spoilage, deterioration, discoloration, or contamination by bacteria and other disease organisms, and excludes preservatives that are derivatives or mimics of natural compounds.
What pet parents
are loving.
Looking for new pet food can be tricky, but we're here to make it easy. Check out our top-rated picks in some of our most-shopped categories!
Our Commitment
The steps we're taking to make our new standard a reality: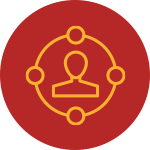 Engage
Veterinarians, nutritionists, wellness experts, AAFCO feeding guidelines, FDA regulations—we're consulting all of them to ensure that every decision we make is informed and in the best interest of pets and their well-being.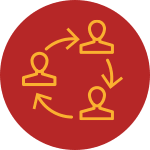 Evolve
Our new nutrition standards are a first step in a journey toward better health for the pets we all love. As we move forward on this path, we will continue to evaluate and evolve our standards and assortment to take pet nutrition to new levels.