Best Wild Bird Food of 2022
The food you choose for your bird feeder can help attract a variety of species, with decorative plumage and vivid colors. Here is a list of best-sellers.
What to look for in wild bird food
Looking to attract the most intriguing and rare birds to your yard? Here are some food characteristics to look for.
Variety
If you're looking to attract a multitude of breeds, Look for all-purpose blends or blends that attract the birds in your specific region.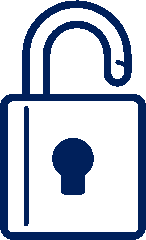 Fortified
Look for feed that has added vitamins, minerals and nutrients to help your wild birds get a balanced diet.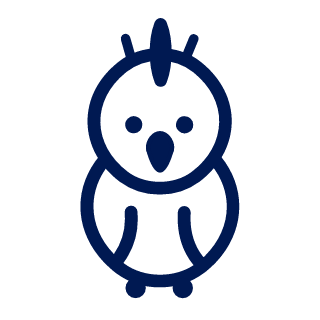 Breed Specific
Some birds—like hummingbirds—are attracted to a specific type of food. Read the label carefully to make sure your food attracts the desired species.
*Reviews as of September 20th, 2022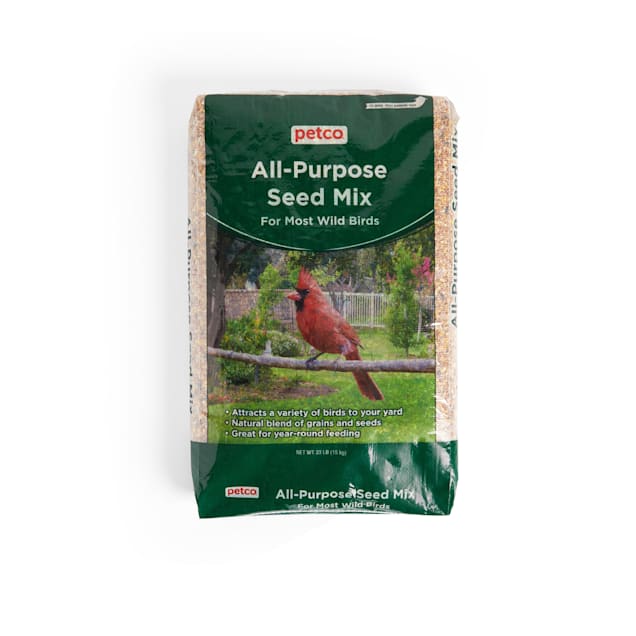 Best All-Purpose Wild Bird Seed Mix
Petco All Purpose Seed Mix Wild Bird Food
Stocking your feeders with this affordable, all purpose bird seed can attract a variety of avian visitors. It's fortified with extra nutrients so you can help provide your wild friends a balanced diet.
Available in 8 lb. and 33 lb. bags
Natural Blend
Contains a variety of seeds, grains and corn that many different breeds enjoy
Purchasing quality, cheap wild bird food in large quantities helps ensure you always have food in stock
This blend is nutritionally balanced to feed year-round

"My backyard birds love it. Cardinals, blue jays and doves all come to visit." —GardenLuver
Pros
Attracts a variety of common birds
Cons
May not attract specialty birds like hummingbirds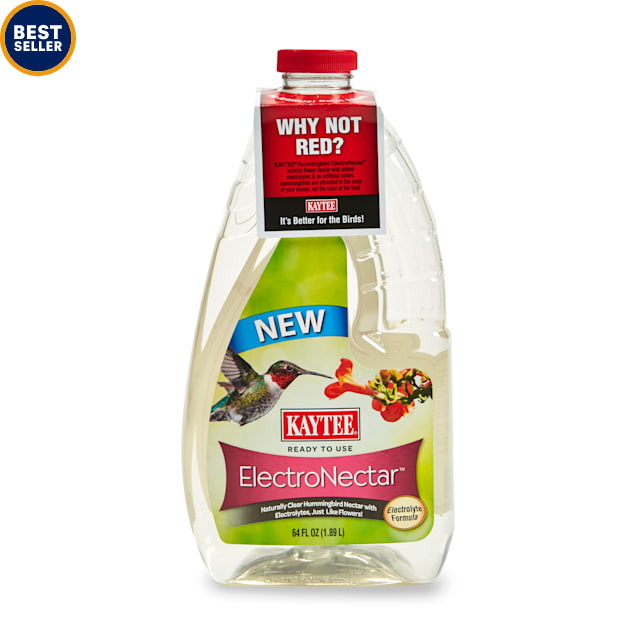 Best Nectar for Hummingbirds
Kaytee Hummingbird Electro Nectar Hydrating Energy Drink for Wild Birds
The rapid wingspeed of a hummingbird needs quite a bit of energy—this is why they require nectar as well as wild bird food that consists of bugs for that burst of speed. Kaytee's nectar is formulated to hydrate and provide nutrients as well.
Available in 64-oz. bottles
This nectar is made in the USA
No additives needed—ready for your feeder
Contains hydrating electrolytes
Make sure to refrigerate after opening and shake well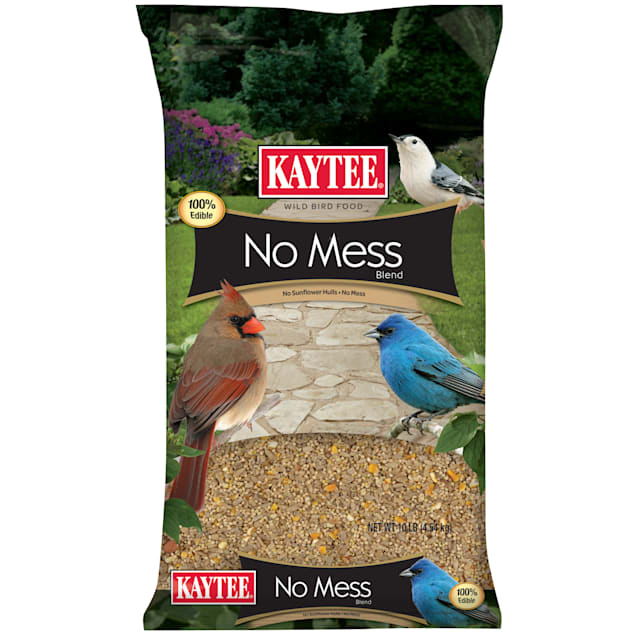 Best Waste-Free Food
Kaytee Waste-Free Wild Bird Food
Bird feeders can attract beautiful feathered friends. But the pile of empty seed husks they leave behind aren't quite so pretty. This blend makes sure your birds are fed without piles of sunflower hulls to clean up.
Available in 10 lb. bags
Concentrated bird food for wild birds
Contains seeds and nuts that are favored by a variety of wild birds
Sunflower hulls are removed before seed is bagged to help reduce waste
This blend is 100% edible

"Love this seed mixture! Love this bird food since it's waste free and the outdoor birds and squirrels love it, too! :-)" — OK2LA
Pros
Helps keep your yard nice and neat
Cons
The lack of hulls may make the birds eat this blend faster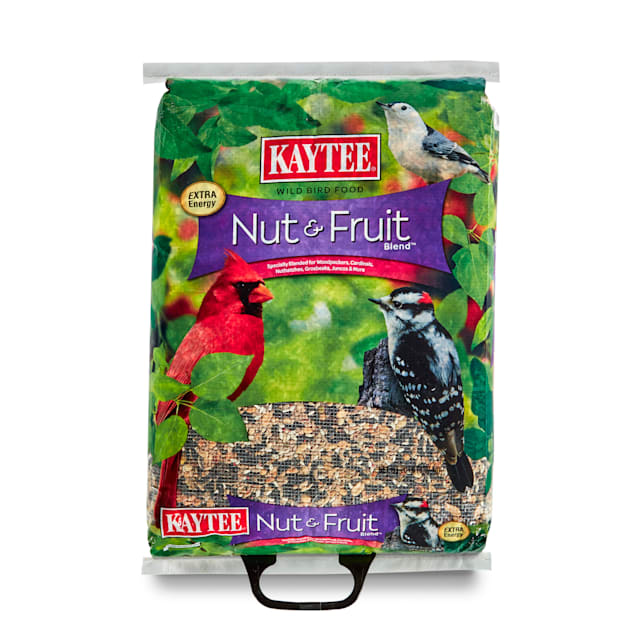 Best Fruit and Nut Blend
Kaytee Nut and Fruit Blend Wild Bird Food
Wild bird feed blends with fruits and nuts can attract more uncommon birds depending on your region—like woodpeckers, cardinals or a variety of song birds.
Available in 10 and 20 lb. bags
The sugar from the fruit can give the birds an extra boost of energy
Birds can benefit from the fat in nuts
This blend is suitable for feeding your wild birds year-round
The sunflower and pumpkin seeds in this blend are hulled, helping reduce waste

"Put this out for the wild birds and they couldn't get enough of it. I think I had the most popular feeder for a few weeks. It was affordable for the quality and came in a good bag that held up well but was light enough to dump onto the feeder easily." — alishanichole1986
Pros
Birds love fruit and nuts and may make your feeder the most popular wild bird food store in town.
Cons
Birds may pick out the most delightful morsels first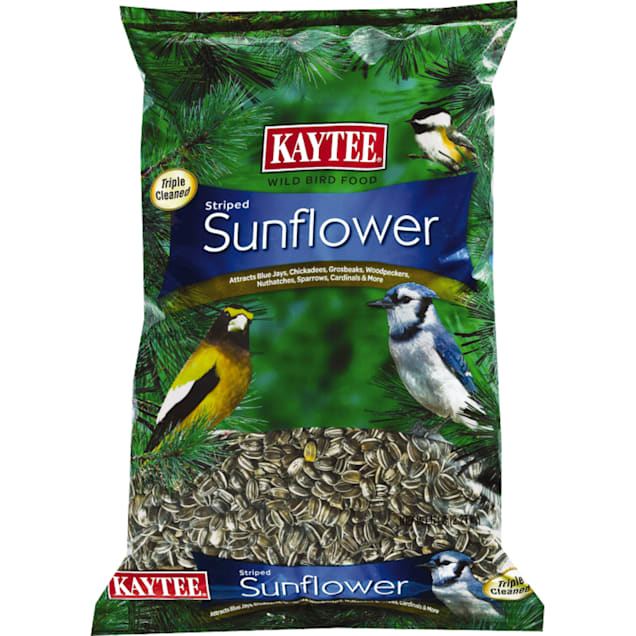 Best Striped Sunflower Food
Kaytee Striped Sunflower Seeds
Sunflower seeds are a popular snack for many different types of birds. They contain many vitamins and nutrients your wild birds may need to thrive. The striped sunflower seeds have a harder shell and may attract larger birds.
Available in 5 lb. bags
May attract colorful birds like blue jays or cardinals, depending on region
These sunflower seeds are triple cleaned
Sunflower seeds are high in fat, which can be a quality ingredient in wild bird food
The oil in sunflowers can give birds energy

"Good bird food. Kaytee Striped Sunflower bird seed has been a great addition to our feeders. It seems high quality and there have been lots of birds at our bird feeders! Works like a charm! The cats love it. I also like that the bag is resealable and the price is right." - christinat98
Pros
Many different types of species enjoy sunflower seeds
Cons
The sunflower hulls are intact, which may make a mess in your yard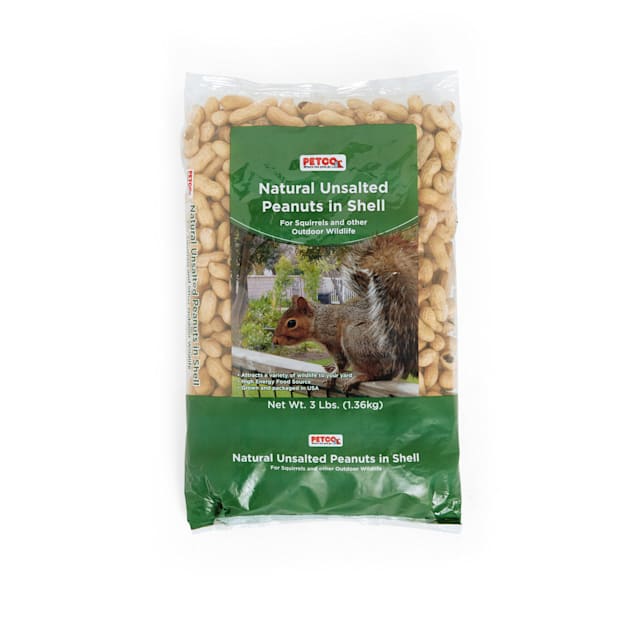 Best Treat for Birds and Critters Alike
Petco Natural Unsalted Peanuts in the Shell
Birds aren't the only ones that appreciate a snack. Add peanuts along with wild bird feed to make the critters happy too! Squirrels are so much fun to watch—watching them deshell and snack on peanuts is fun for the whole family. Squirrels will also appreciate having peanuts to stockpile in their nests in the cold winter months.
Available in 3 lb. bags
Unsalted and natural
The fat in peanuts can give squirrels energy and give them extra layering to keep warm in the winter
Packaged and grown in the USA
Peanuts can be enjoyed by many different types of wildlife

"I like setting them out for the birds and squirrels in the backyard...they love them and it's a lot of fun to watch..the squirrels bury them, then dig them up and eat and bury another one. The birds just peck off the shell and eat:)"- kenoramoose
Pros
This is both feed for squirrels and bird food for wild birds
Cons
The shells may pile up in your yard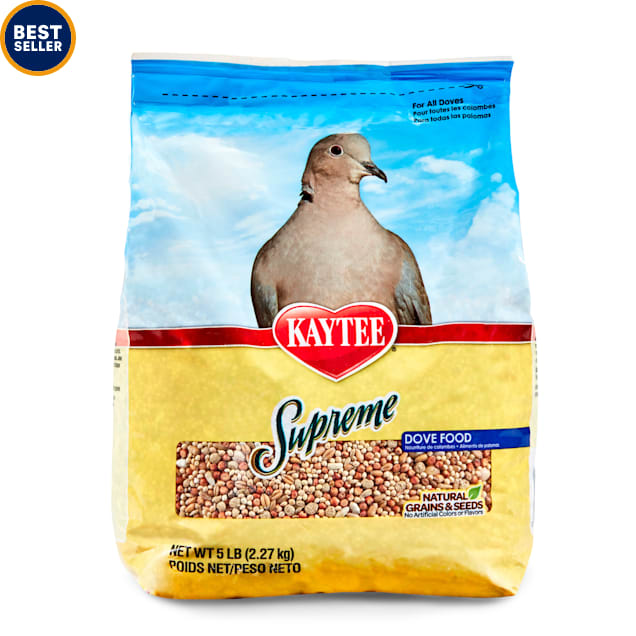 Best Bird Food for Wild Doves
Kaytee Supreme Daily Blend Dove Food
Doves are beautiful birds that are tranquil and peaceful to watch. If you love doves and want to attract them to your home, this mix is specially formulated for this intriguing breed and may come to visit every morning.
Available in 5 lb. bags
No added colors that are artificial
No added flavors that are artificial
Preserved naturally
Fortified with additional nutrients

"We love feeding Doves and this Dove food is perfect for all the birds that come in our yard. Nice that i don't have to have two feeders for all the birds in the yard. By evening the bird feeder is empty. Doves are ground feeders so we use a large plant saucer to feed them."- GrammaGrunt
Pros
This wild bird feed is specially blended to attract members of the dove species
Cons
May not attract a large variety of birds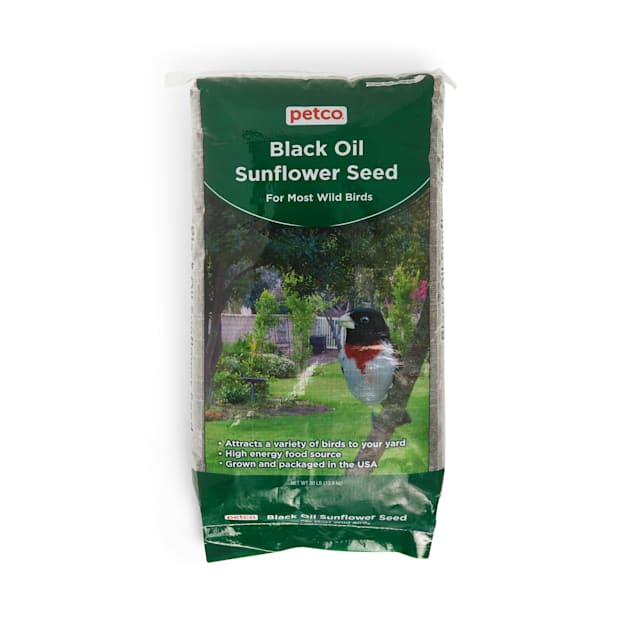 Best Black Oil Sunflower Seeds for Wild Birds
Petco Black Oil Sunflower Seeds
Black oil sunflower seeds give your wild birds and critters more fat and calories, which is needed in the winter months when food is scarce. The shell is also softer than striped sunflower seeds, so smaller birds can break them open.
Available in 8 lb., 17 lb. and 30 lb. bags
Suitable for many different types of wild birds
Grown and packaged in the USA
Black oil sunflowers seeds provide extra energy
Having wild bird food in bulk helps ensure feeders are always full

"Top quality. Big bag of quality black oil sunflower seed at a good price. Cardinals, Jays, Housefinches and many more flock to it."-Birder Bill
Pros
Because of its fat content, your wild birds may not have to eat as much
Cons
Birds will leave sunflower hulls in your yard after eating
*Based on petco.com sales data.
We're here to help
Beyond wild bird food, our stores offer health & wellness products and services to help make sure your bird has everything they need to thrive.
Store Partners
Get personalized recommendations based on your pet's needs.
Find a Store
Vet Services
Get the care your pet needs to feel their best at every stage of life.
Find a Vet
Pharmacy
Save big on heartworm preventives, pain relievers, Rx flea & tick control and more.
Shop Pharmacy
Learn More About Wild Bird Food
If you're looking for a high nutrient, all-purpose wild bird food, black oil sunflower seeds are enjoyed by an array of avian species. If you're looking for a cheaper wild bird food, our all-purpose year-round blend is a great option—many are fortified, and the lower price can help you feed your birds daily so they'll keep visiting on a regular basis.
It can also be helpful to buy seed mixes that are formulated for the particular region you live in. For instance, if you live in the Midwest, a Midwest regional seed mix will be formulated to attract the birds that are primarily found in those states. Having a seed mix that contains your local birds' favorites increases your chances of getting repeat visitors.
The best wild bird food depends on what you're trying to attract. For instance, since hummingbirds are carnivorous creatures, they won't be tempted by seed mixes—they eat bugs. Luckily, they also need nectar for energy, so hanging a hummingbird nectar feeder will help you catch a glimpse of these ethereal creatures.
If you want to encourage a certain species to visit your home, it's best to research their favorite snack and make sure it's available to them at all times. If your feeders are left empty for too long of a time, the birds may not come back.
Along with wild bird food, it's also good practice to provide fresh water for your birds. Bird baths allow them to drink, and watching them splash around in the basin is just as engaging as watching them eat. Check out Petco's wild bird feeders and waterers.
Finding the best feed for your wild birds often requires trial and error. If you stay diligent, your local avian friends will recognize your home as a friendly hangout where they can get food and drink, and you'll be able to enjoy years of bird watching in the future.
// Forces popover to close when the user clicks anywhere on the page $(function(){ // fnGetNearestLocations(storeId, expirationMin, isHTML5Geolocation, isGoogleGeoAPI, HTML5GeoTimeout, XHRTimeout, isDebuggingEnabled) petcoNearestLocations.fnGetNearestLocations('10151','10080','true','true','10000','5000','https://www.googleapis.com/geolocation/v1/geolocate?key=','AIzaSyB1POydsXY7SJBDX-zowEC0y340ZJK6uig','false'); });