Best Self-Cleaning Litter Boxes*
We're sure you'll agree that cats can make great pets. While they can bring joy into the lives of pet parents, one thing that typically isn't great about owning a cat is scooping up dirty cat litter. It can be messy, smelly work, but necessary for the health and wellness of your pet. With an automatic cat litter box, you can take some of the unpleasant work out of cleaning your feline's waste.
How to find the best automatic litter box
The best self-cleaning litter box for you depends on your situation. How many cats do you have? What's your budget? How often would you prefer to clean the litter box? Here are some points to consider when shopping to help you find the appropriate box for your household.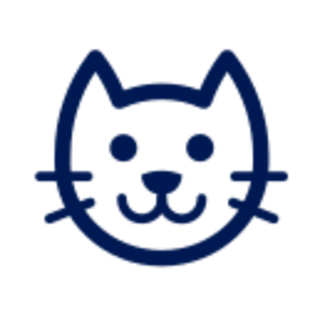 Number of cats
Perhaps you just brought home your very first cat. You may have been checking out our new cat owner guide and thinking to yourself that it might be nice to skip the manual scooping and cleaning involved with traditional litter boxes. A smaller automatic cleaning litter box might be more appropriate for single-cat households, as they typically require less maintenance than multi-cat household boxes. On the other hand, if you have multiple cats in your home that use the same box, you'll likely want a larger automatic cat litter box that can handle the load.
Features
Not every self-cleaning litter box is created equal. You may have a cat that prefers a covered litter box—or you may want one to help control mess and dust. Some not only rake but also rotate through the litter to sift out any leftover mess. Some even come with apps that allow you to monitor your cat's bathroom habits, which can come in handy if your pet suffers from an illness or condition that requires you to monitor their bathroom use. Many of these automatic litter box features can help make life easier if your cat has a unique condition and can also help you save time with litter box maintenance.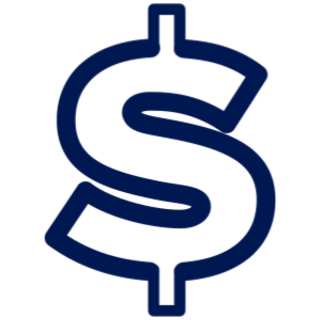 Budget
Of course, all those features can come at a higher price. While the added technology may seem enticing, the best automatic litter box for you is usually one that fits within your budget while getting the job done. Luckily there are plenty to choose from—whether you're looking for a deal or want to splurge.
Self-Cleaning Litter Boxes: Pet parent faves
At Petco, we offer various litter box solutions to help create a comfortable home for your feline friend—from cat beds and bedding to toys and scratching posts. But your cat litter box may be one of the biggest investments in your feline's well-being that you make. A best-selling automatic cat litter box can help take some of the hassles out of cat care while providing a clean environment for your kitty. Here are some of the self-cleaning cat litter boxes that Petco's pet parents enjoy the most.
We're here to help
Beyond automatic litter boxes, our stores offer health & wellness products and services to help make sure your dog has everything they need to thrive.
Store Partners
Get personalized recommendations based on your pet's needs.
Vet Services
Get the care your pet needs to feel their best at every stage of life.
Pet Pharmacy
Save big on heartworm preventives, pain relievers, Rx flea & tick control and more.
Learn More About Automatic Cat Litter Boxes
Finding some of the best automatic litter boxes can be tricky—they all can have helpful features, work in similar ways and make box cleanup easier. Here are some answers to common questions our pet parents have had about these boxes that might help you narrow down which litter box solution is right for you.
While they typically require some maintenance, any of our self-cleaning litter boxes can cut back on the amount of time you have to spend cleaning up cat mess when appropriately used. Plus, they help eliminate the need for you to see or smell waste, which can be worth the price for many pet parents.
This type of litter box is also great for cats who won't use their box when it's not completely clean. For busy families or people who work long hours, people with disabilities or illnesses, an automatic cleaning litter box can help with their daily routine.
Yes, but you'll want to find the right one. You can look for one with deep sides of at least 10-inches and an inner litter box area of at least 14- by 16-inches. Some of the best self-cleaning litter boxes for big cats and multiple cats may also have large waste receptacles and a paw-cleaning ramp, depending on your needs. You may also want to get a covered litter box to contain mess better and provide privacy.
The price of fully automatic cat litter boxes can depend on the size, features, and design you want. Smaller containers and ones without extra amenities will typically cost less and are likely a better solution for pet parents who don't need all the extras. On the other hand, higher-end litter boxes can monitor use and let you know via Wi-Fi-connected apps when it's time to empty them. They're sensitive enough to stop mid-clean if your cat enters the box, and you can set them to wait a certain amount of time before raking. These will typically cost a little more.
Automatic cat litter boxes typically use weight sensors to determine when your cat has used the bathroom. They wait either a set or programmed amount of time before deploying a rake or another mechanism to sift out waste and deposit it into a receptacle—typically a tray underneath the litter box.
Some self-cleaning cat litter boxes require special litter, while others can use any brand. Many will need a clumping litter of some sort so that the rake is effective. Most also require that you dispose of a tray or bag and replace it with a new one every week or so, and you may also need to clean the rake occasionally.
*Based on petco.com sales data.
// Forces popover to close when the user clicks anywhere on the page $(function(){ // fnGetNearestLocations(storeId, expirationMin, isHTML5Geolocation, isGoogleGeoAPI, HTML5GeoTimeout, XHRTimeout, isDebuggingEnabled) petcoNearestLocations.fnGetNearestLocations('10151','10080','true','true','10000','5000','https://www.googleapis.com/geolocation/v1/geolocate?key=','AIzaSyB1POydsXY7SJBDX-zowEC0y340ZJK6uig','false'); });