Best* Rabbit Toys
Your rabbit needs toys for chewing and entertainment, and you want to give them the best rabbit toys for both. Now you can with rabbit toys from Petco.
What to look for in rabbit toys
Your rabbit needs mental stimulation throughout the day to keep from becoming bored or finding their own way to entertain themselves. Pet rabbit toys give your bunny a safe and healthy outlet for their curiosity. Rabbit chew toys can help guide your rabbit's natural chewing behavior in a positive direction so they can take care of their teeth without ruining any of your possessions.
Materials
Because of their tendency to chew, rabbits need toys that can stand up to gnawing and are made with non-toxic materials. Natural options, like toys with untreated straw and wood, work well. Make sure that any painted items use vegetable dyes or other non-toxic colorant.
Entertainment
Rabbits enjoy playing, and objects they can manipulate, throw or chase make good rabbit toys. If you can hide food under or inside an object, it makes for a stimulating game. Find items your rabbit will find entertaining—like balls, rings and tunnels—that do not include small parts they could choke on.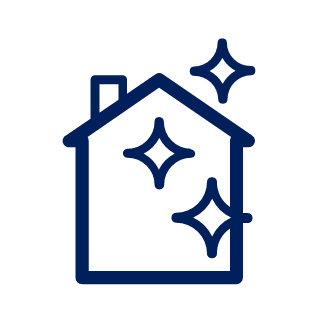 Hiding and Resting
Rabbits sometimes like to hide and enjoy having places to retreat. If you're looking for good rabbit toys ideas, don't forget tunnels and structures where they can take a break in a comfortable hideaway.
Pet parent faves
Enrich your rabbit's life with this diverse list of good rabbit toys that our customers love. At Petco, we offer a range of happy rabbit toys so you can keep your pet entertained. These toys include chew toys, stuffed rabbit toys and more. Look below at our list of best-selling options. When it's time to purchase toys for your rabbit, don't forget to restock on their food and bedding as well.
We're here to help
Beyond rabbit toys, our stores offer health & wellness products and services to help make sure your small animal has everything they need to thrive.
Store Partners
Get personalized recommendations based on your pet's needs.
Find a Store
Vet Services
Get the care your pet needs to feel their best at every stage of life.
Find a Vet
Pharmacy
Save big on heartworm preventives, pain relievers, Rx flea & tick control and more.
Shop Pharmacy
Learn More About Toys for Rabbits
As you'll find when you get to know your pet, rabbits have strong and distinct personalities. They also have different preferences in toys. Almost all rabbits will appreciate rabbit chew toys. Their teeth never stop growing, so they regularly need to chew to keep their teeth a healthy length. Wicker, willow, cardboard and other materials make for some of the best rabbit toys for chewing. Just ensure that any chewables are made with rabbit-safe materials.
Aside from chew toys, some rabbits also like to chase and toss toys. Stuffed rabbit toys and even small balls can keep your rabbit entertained and provide healthy exercise. You can even purchase cat chase toys for your rabbit. A cheap rabbit toy option is to crumple a ball of paper for your rabbit. Just make sure they don't start chewing on toys made of plastic, rubber or foil.
Finally, rabbits enjoy exploring their environment when they feel safe. Hanging toys can grab their attention, especially if those toys are chewable. At Petco, you can find hanging toy structures and replaceable ropes and toys, so your rabbit never runs out of fun.
Rabbits love, love, love to chew. In fact, chewing is a natural, healthy and necessary behavior for them. Their teeth continue to grow throughout their lives, and they need hard surfaces to chew on to keep their teeth trimmed.
If you don't give your rabbit something to chew, they will find their own chew toys, which could end up being your wires, carpet, shoes or furniture. To prevent this destruction, give your rabbit plenty of chew toys.
When it comes to the best rabbit chew toys, most bunnies aren't picky. They'll chew on anything from hay to cardboard boxes and more. Some of the best chewing materials for rabbits are:
Apple branches (fully dried)
Willow branches
Pine firewood
Cotton towels
Aspen branches
Be careful with what you allow your rabbit to chew. Certain materials can be harmful to them. Carpet fibers, grass treated with pesticides or wood that has been treated with chemicals can all be harmful to your bunny. To keep your bunny safe, your best bet is to purchase rabbit chew toys from a reputable pet store, like Petco.
Long-term boredom isn't a healthy state for any animal, including your bunny. While rabbits can't die of boredom, exactly, a life without a lot of stimulation can cause your rabbit to engage in destructive and harmful behaviors. For example, bored rabbits may eat more, leading to obesity. They may also overgroom, which can cause life-threatening blockages in their stomach.
Rabbits who have the space to run and explore and plenty of rabbit toys to interact with will be healthier and happier than their bored counterparts.
To ensure your rabbit doesn't get lonely or bored, set up a cage or rabbit hutch that provides plenty of room for your rabbit to move. If you keep your rabbit in en enclosure or hutch, make sure to take them out daily, so they have a chance to explore and run. You can also choose to allow your rabbit to roam freely. Many new rabbit guardians may not realize that rabbits can be house trained and can safely roam freely in the house with just a little bunny proofing on the part of the pet parent.
Finally, give your rabbit plenty of pet rabbit toys to play with when you can't be around. Cheap rabbit toys include toilet paper rolls filled with hay or cardboard boxes. Rabbits also love chew toys made from wood. Many bunnies will also chase toys or climb and jump to explore toys that interest them.
Bunnies don't like to be bored any more than you do, so make sure to add different interactive elements into their environment. First, if you are keeping your bunny in an enclosure or hutch, make sure they have room to move, walk and explore. The more room you can provide for your bunny, the better. Take them out every day so they have more time to roam. You can also housetrain your bunny and allow them to roam freely with the right bunny-proofing.
When they feel safe, bunnies become naturally curious. Add interesting elements to their environment, like steps and platforms. You'll be amazed when your bunny jumps up to explore.
You can also give them a range of good rabbit toys, from chew toys to chase toys. Swap out toys for your rabbit regularly, so they don't become used to them. Rabbit chew toys will always be a big hit. Rabbits possess a strong chewing instinct and will appreciate a willow twig or cardboard box to munch on between meals.
Rabbits also love to dig and burrow. Try filling a planter with potting soil and watch your bunny go to town. If you have your bunny in an outdoor hutch, make sure it is sunk at least 15 inches into the ground to ensure your rabbit doesn't dig their way to freedom. With the right toys and environment, you can give your bunny a happy and enriched life.
*Based on petco.com sales data.