Best Puppy Treats* of 2022
Reward your young dog with tasty, nutritious puppy treats for training, teething and delicious snacking.
What to look for in puppy treats
Choose treats designed specifically for a puppy's sensitive teeth and stomachs and that support the unique nutrition needed for them to grow up strong.
Ingredients
Ingredients matter at any age, especially for puppies, who need different nutrients than adult dogs. Many healthy puppy treats contain protein, vegetables, fruits and DHA, which can help support cognitive development and muscle growth. Grain-free puppy treats can be a good option for puppies with extra sensitive stomachs or puppies that show signs of food allergies.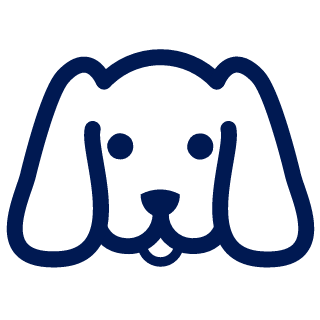 Taste
Puppy treats can be one of your most valuable tools in training your new friend to learn good behaviors. Tasty treats will encourage your puppy to learn quickly and can help you bond with each delectable reward. Flavor profiles of our puppy treats vary, from salmon to chicken, lamb, sweet potato and more. Find out which treats your puppy likes best.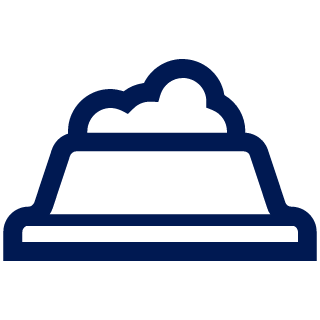 Texture and Size
Puppy teeth are not as strong as adult dog teeth, and teething can cause sore and sensitive gums. The best puppy treats are soft enough to protect your puppy's tiny teeth and will be a good size and shape to encourage the development of strong teeth and bones.
Pet parent faves
Petco is home to some of the best treats for puppies, from soft-baked treats to teething rings and more. If you're looking to get treats for your new puppy, check out our best-selling puppy treats chosen by Petco's pet parent customers.
We're here to help
Beyond puppy treats, our stores offer health & wellness products and services to help make sure your dog has everything they need to thrive.
Store Partners
Get personalized recommendations based on your pet's needs.
Vet Services
Get the care your pet needs to feel their best at every stage of life.
Pet Pharmacy
Save big on heartworm preventives, pain relievers, Rx flea & tick control and more.
Learn More About Nutritious Puppy Treats
A new puppy offers lots of excitement and joy, but they also need a significant amount of training. Treats can be an excellent tool to housebreak your puppy and to teach them other positive behaviors. You can learn more about dog training, including Petco's helpful dog training services. Puppy treats can also be great for teething to help massage their gums while encouraging good dental hygiene.
It's not a good idea to give puppies treats meant for adult dogs or humans. Instead, give your young dog puppy treats that are specifically made for dogs 1 year and younger. Puppies need different levels of vitamins and minerals than adult dogs, and they also have a more sensitive digestive system and teeth.
The best treats for puppies are made with a nutritional balance for puppies that will help them grow strong and healthy. And they will also be softer in texture and smaller in size than regular dog treats. Puppy treats will use ingredients that are gentle on a puppy's digestive system. And teething puppies often have sensitive gums and teeth, so good puppy treats are often soft or break easily so as not to damage your puppy's teeth. Read about more helpful puppy advice in our new dog care guide.
You can begin giving your puppy treats when they are weaned and are comfortable eating solid food. For many puppies, weaning occurs around the 2-month point—or eight weeks—though some puppies take a little longer to wean. Rather than focusing on a specific timeline until you can give your puppy treats, let your puppy set the pace.
Like human babies, puppies are born without teeth, though their teething process moves much faster than a human child. A puppy's baby teeth begin growing in around 3 weeks and are usually all present by 6 weeks.
These baby puppy teeth are not as strong as adult dog teeth, which is why it is a good idea to purchase puppy treats that are soft and break up easily. At around 12 weeks old, your puppy will begin losing their baby teeth so that their adult teeth can grow in. During this time, your puppy's gums may be sore, which is another reason why soft treats and soft foods are a must.
The best chew treats for puppies won't damage their teeth and are a flavor your puppy loves. Certain treats may also include textured surfaces that can help remove plaque. Need more help finding the right supplies for your puppy? Take a look at our convenient puppy checklist.
Unfortunately, food allergies are one of the most common types of allergies in dogs. If your puppy starts showing signs of an allergy—such as excessive scratching, skin rashes or patchy fur—it's best to work with your vet to determine the source of the allergy. You may also want to switch your puppy to food and treats with fewer ingredients to see if that helps alleviate allergy symptoms. A good place to start is with our grain-free puppy treats. You can find several grain-free puppy treat options on this list of best-selling puppy treats. And check out our dog food and supplies for other solutions that might help with allergies.
Puppies and dogs can be allergic to several things, including environmental allergens, certain chemicals, fleas and different food ingredients. If you notice that your puppy has symptoms of an allergy, your vet can help you figure out the cause of the allergy.
You can also test different types of foods and treats to see if your puppy's symptoms diminish. At the same time, it is also important that your puppy receives the vitamins and minerals they need to thrive. While no puppy treat can eliminate all possible ingredients that cause allergies, a good first step is to shop for grain-free pet treats. You may also want to search for treats and food with minimal ingredients. At Petco, we have several different grain-free puppy treats on this list of best-selling puppy treats.
*Based on petco.com sales data.
// Forces popover to close when the user clicks anywhere on the page $(function(){ // fnGetNearestLocations(storeId, expirationMin, isHTML5Geolocation, isGoogleGeoAPI, HTML5GeoTimeout, XHRTimeout, isDebuggingEnabled) petcoNearestLocations.fnGetNearestLocations('10151','10080','true','true','10000','5000','https://www.googleapis.com/geolocation/v1/geolocate?key=','AIzaSyB1POydsXY7SJBDX-zowEC0y340ZJK6uig','false'); });