Best  Large Breed Puppy Food* of 2022
Getting a new puppy is an exciting time—so you want to find the best large breed puppy food for your pet. Here's our list of the best-selling puppy food so you can find the right one for your dog's development.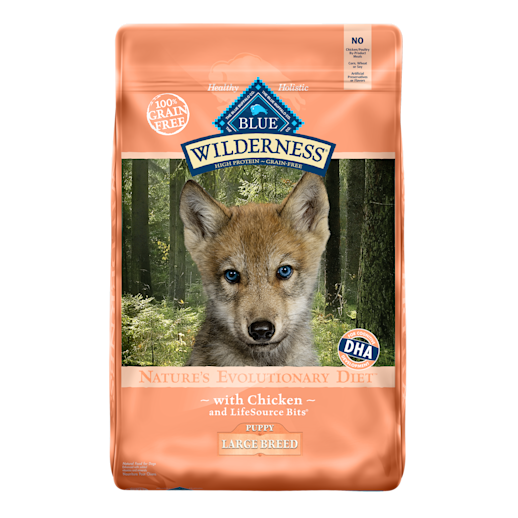 How to find the best puppy food
Large breed puppies have more growing to do than smaller breeds, meaning they grow more slowly and take longer to reach their full size. The best large breed puppy food provides a diet that allows their muscles, bones and tissues to grow correctly and in proportion with the rest of their bodies. Growing too quickly can cause bone and joint problems, while excess fat puts strain on your puppy. When it comes to the best puppy food, it's all about balance. Here's what to look for.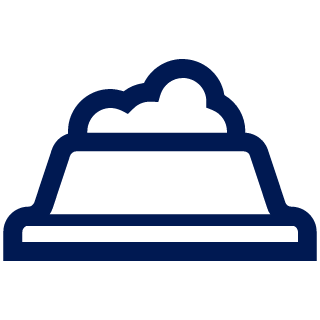 Nutrition
Nutrition is the most important consideration when you're looking for the best dog food for puppies. Large breed puppy food should be low-fat, contain the right amount of high-quality protein and provide the proper balance of calcium and phosphorous so that your puppy grows at just the right rate.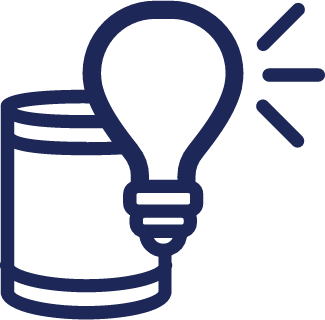 Ingredients
High-quality protein is an essential part of the best large breed puppy food. Most of the foods on our list contain real meat, not cornmeal, as the first ingredient. Whole fruits and vegetables are also important for antioxidants, and some fish may help support joint health. It's up to you to decide how your best puppy food is sourced—you can find natural and non-GMO foods if you desire.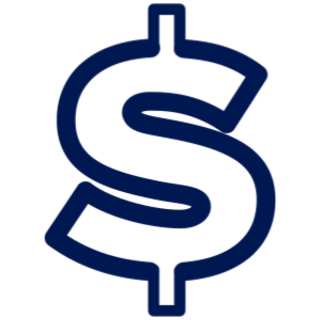 Value
The best large breed puppy food isn't necessarily the most expensive. There are many brands on our list that offer great value while still providing a wholesome, balanced diet for your pup.
Top-rated large breed puppy food
We offer plenty of top-rated puppy food, but which brands come out on top for large breeds specifically? Here are the best large breed puppy foods, according to our top-selling picks with Petco customers. All the foods on our list have a nutritional formula to help support the growth rate of your large breed pup. Read on to see what sets each one apart.
We're here to help
Beyond food, our stores offer health & wellness products and services to help make sure your dog has everything they need to thrive.
Store Partners
Get personalized recommendations based on your pet's needs.
Find a Store
Vet Services
Get the care your pet needs to feel their best at every stage of life.
Book a Vet Appointment
Pharmacy
Save big on heartworm preventives, pain relievers, Rx flea & tick control and more.
Shop Pharmacy
Learn More About Some of the Healthiest Puppy Food
The world of puppy food can seem complex, but it doesn't have to be. Finding the best large breed puppy food starts with answering these common questions.
While large breeds require more protein, calcium and other nutrients than smaller breeds, there is such a thing as too much. So how do you know if your dog is a large or giant breed? According to the Association of American Feed Control Officials, large breed dogs weigh over 70 lbs. when fully grown. This also includes any giant breeds, which are those over 100 lbs. when fully grown.
Large breed puppy food actually has fewer calories than regular puppy food. That's because large breed puppies need to be sure they don't grow too quickly so that their joints, bones and muscles can keep up. Remember that in large breed puppies, "puppy fat" isn't always a good thing. You don't want to put stress on their joints.
How much and how often to feed a large breed puppy depends on the puppy's age and weight. Very young puppies are often fed four times a day; at three to six months, you can feed three times a day. After six months, the usual two times a day is sufficient. Because there is a wide range of weights in large breed dogs, how much to feed varies. The best large breed puppy food will have a feeding chart on the package.
Both dry and wet food has benefits for puppies. Dry food is more nutrient-dense, easier to store and helps clean their teeth. Some puppies won't like dry food at first, but if they're old enough for dog chew toys, they are old enough for dry food. Wet food has fewer calories, can help your puppy get fluids and is easier to eat than wet food. In the end, the healthiest puppy food may be a mix of the two.
Grain-free diets for puppies have pros and cons. Grains do provide nutritional value to puppies in the form of carbohydrates, which give them energy. But if your puppy is already showing a food intolerance to grains, then grain-free could be the way to go. Consult your veterinarian if you have questions.
*Based on petco.com sales data.