Best Guinea Pig Toys* of 2022
This list of the best-selling guinea pig toys and accessories includes hides, wooden chews, tunnels, tubes, balls, play posts and play stands purchased most often by Petco's pet parent customers.
What to look for in the best guinea pig toys
Good toys for guinea pigs will help fulfill their needs for mental enrichment, physical exercise, dental maintenance and fun bonding with their pet parent.
Material and Construction
You'll find lots of variation in the toys made for guinea pigs. Some will be wooden guinea pig toys, and others might be plastic play structures or even cardboard chew toys.
Function
Whether you're looking for guinea pig exercise toys or guinea pig chew toys, your pet can do well with a variety of toys serving different functions. Find guinea pig toys that encourage exploring, playing, chasing, hiding, exercise and chewing.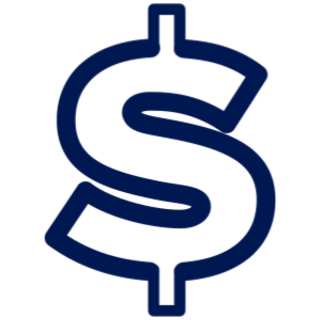 Quality and Value
You'll want to find high-quality guinea pig toys that are durable, offer lots of value and come at a price you feel comfortable paying.
Pet parent faves
Find your guinea pig's favorite toys from our list of best-selling guinea pig toys purchased most frequently by Petco's pet parent customers.
We're here to help
Beyond guinea pig toys, our stores offer health & wellness products and services to help make sure your small animal has everything they need to thrive.
Store Partners
Get personalized recommendations based on your pet's needs.
Find a Store
Vet Services
Get the care your pet needs to feel their best at every stage of life.
Book a Vet Appointment
Pharmacy
Save big on heartworm preventives, pain relievers, Rx flea & tick control and more.
Shop Pharmacy
Learn More About Guinea Pig Toys
On this list of best-selling guinea pig toys, you'll discover many kinds of toys that your pet can enjoy. Guinea pigs often love having a variety of small animal toys to play with—including hides, wooden chews, tunnels, tubs, hay chews, play posts, play centers and ball toys.
Guinea pigs can be great playmates. They have a curious and social nature that makes them great for games. In addition, it's important for their well-being that pet parents keep their guinea pigs stimulated and entertained. To do so, they need both human affection and entertainment.
While human affection can only come from pet parents, there are numerous ways to find the best guinea pig toys to satisfy your small pet. These can include toys that help meet their chewing instincts or encourage them to explore, hide, exercise and enrich their minds. To get started, we recommend getting a few chew toys, a play post or play center and maybe even a fun place to relax like a hammock or a hide.
Yes, they can. In fact, wooden guinea pig toys and chews can be great for guinea pigs to help keep their teeth trim and at the optimal length.
*Based on petco.com sales data.
// Forces popover to close when the user clicks anywhere on the page $(function(){ // fnGetNearestLocations(storeId, expirationMin, isHTML5Geolocation, isGoogleGeoAPI, HTML5GeoTimeout, XHRTimeout, isDebuggingEnabled) petcoNearestLocations.fnGetNearestLocations('10151','10080','true','true','10000','5000','https://www.googleapis.com/geolocation/v1/geolocate?key=','AIzaSyB1POydsXY7SJBDX-zowEC0y340ZJK6uig','false'); });