Best* Guinea Pig Food
You may be wondering what foods your guinea pig can eat daily. Providing your pet with a high-quality diet can be essential for their health and well-being—just as our diet is important for our health and wellness. At Petco, we're here to help you maintain the quality of your guinea pig's daily diet.
Common Types of Food for Guinea Pigs
What should guinea pigs eat? Daily food for guinea pigs comes in three common categories to make sure they have a well-rounded diet.
Guinea Pig Pellets or Mixes
A good guinea pig diet will often contain vitamin C since your guinea pig can't produce it in their bodies naturally. You also want to avoid any mixes that have a lot of added sugar. Make sure you choose the correct pellets for your guinea's life stage and follow the instructions on the label on how to feed your pet.

Timothy Hay
Hay helps keep your guinea pig's digestive system regulated. Hay is also good to help keep their teeth in good condition. While it may look like good guinea pig bedding, it absorbs moisture and can easily develop mold, so be sure to remove old hay regularly. Fresh hay should always be available for your guinea, along with clean water.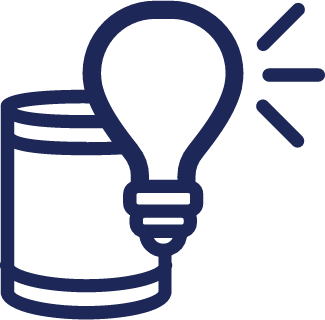 Fresh Fruits and Veggies
Just like us, your pet can greatly benefit from a guinea pig diet that includes fresh fruits and vegetables. You typically want to give your guinea no more than a cup a day and introduce new foods one at a time. Not all fruits and veggies are safe or healthy for every individual guinea pig, so be sure to consult your veterinarian before feeding your pet any new foods.
Pet parent faves
Petco strives to stock some of the best foods guinea pigs can eat daily, along with wholesome guinea pig treats. Here are some of the best-selling guinea pig foods chosen by Petco's pet parent customers.
We're here to help
Beyond guinea pig diets, our stores offer health & wellness products and services to help make sure your small animal has everything they need to thrive.
Store Partners
Get personalized recommendations based on your pet's needs.
Find a Store
Vet Services
Get the care your pet needs to feel their best at every stage of life.
Find a Vet
Pharmacy
Save big on heartworm preventives, pain relievers, Rx flea & tick control and more.
Shop Pharmacy
Learn More About Guinea Pig Diets
What should guinea pigs eat? The answer can often depend on the unique nutritional needs of your pet. Many of these friendly pets also develop food preferences early in life and will only accept gradual changes to their diet. However, some of the best guinea pig food is fortified with vitamin C, as guinea pigs cannot naturally produce the nutrient—and it is vital for their health. Their food should also contain substantial amounts of fiber to support their digestive health—which can most easily come from Timothy hay or other low-calorie hays and grasses. Daily food for guinea pigs should also include fresh vegetables—and fruit in moderation. Once those needs are taken care of, the optimal diet for your guinea pig will likely be up to their individual preferences.
As mentioned above, strong preferences towards a specific guinea pig diet are developed early on in life, and they often stick with those meals rigidly. Some guinea pigs even refuse to eat if their diet is drastically and suddenly changed—if your pet is holed up in their bed or hideout and won't go near their food, this can be a good sign they don't like their new food. Their favorite foods will likely be those they willingly eat every day, but you can gradually change their diets in small increments. Try introducing fresh foods mixed in with their regular favorites, or find good food for guinea pigs that is very similar to their existing food. Remember to always consult your veterinarian before making changes to your guinea pig's daily diet.
A typical guinea pig daily diet will mainly consist of food pellets, but fresh fruits and vegetables can be a good treat to diversify your pet's mealtime. However, not all of these natural foods are safe for guinea pigs to eat. Consult your veterinarian to find out what fruits and vegetables are appropriate for your pet—especially before you feed your guinea pig something new.
Some foods are widely known to be off-limits when deciding what to feed guinea pigs. These include the following.
Chocolate
Onions
Garlic
Mushrooms
Iceberg lettuce
Avocados
Potatoes
Corn kernels
Peanut butter
Rhubarb
Cabbage
Bok choy
Dairy products
Bread
Meat
*Based on petco.com sales data.