Best Fresh Dog Food*
High-quality food is one of the most important areas where discerning dog parents can make an investment in their pet's well-being—and many are choosing to look for the best fresh dog food.
How to Find the Best Fresh Dog Food
Whether frozen or fresh-sealed, the best fresh dog food contains high-quality ingredients, balanced nutrition and a taste dogs love.
Ingredients and Nutrition
As with any dog food, the ingredients are the number-one criteria. Look for non-GMO foods with no preservatives or by-product meals and natural ingredients. Some fresh dog food brands even take it a step further with USDA-certified, human-grade ingredients. You can also go for grain-free fresh dog food if your pup has allergies, digestive issues or needs to lose weight.
Life Stage
You can find fresh dog food for all life stages, including puppies and seniors. It should be specially formulated with the right balance of fat, protein and other nutrients that dogs need to grow properly and maintain energy. Served in the right portions, fresh food can also be great for dogs who may have digestion problems and live slower lifestyles than they used to.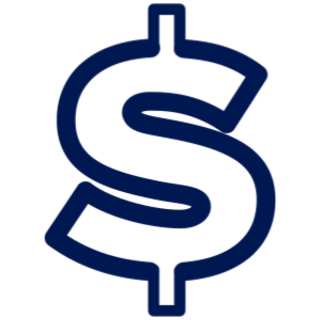 Price
You want to give your pup the best fresh dog food—and at a price you feel comfortable paying. Fresh-sealed foods, frozen options, fresh dog food rolls and toppers are all available with fresh dog food delivery from Petco.
Fresh Dog Food: Pet Parent Faves
Here are some of the best fresh dog food picks bought by Petco's pet parent customers.
We're here to help
Beyond fresh dog food, our stores offer health & wellness products and services to help make sure your dog has everything they need to thrive.
Store Partners
Get personalized recommendations based on your pet's needs.
Vet Services
Get the care your pet needs to feel their best at every stage of life.
Pet Pharmacy
Save big on heartworm preventives, pain relievers, Rx flea & tick control and more.
Learn More About Fresh Dog Food
Fresh dog food contains high-quality, whole ingredients that are minimally processed. They typically have fewer preservatives, and many fresh dog food brands are organic or locally sourced. These traits make it easier to digest than typical dry dog food, and many pet parents might find their dogs' skin and coat to look smooth and supple. Some fresh foods are even labeled as human-grade dog food with ingredients approved for human consumption.
Fresh dog food is never raw—it is usually completely cooked but not subjected to the dehydration processes of dry dog food. Raw food is a different category of dog food. Fresh food comes in a few different forms. Frozen fresh dog food will need to be heated and served, while fresh dog food rolls and those that come in fresh-sealed packaging can simply be opened and served. You can even get fresh dog food delivery right to your door from Petco.
While the best dog food for your pet depends on their specific needs, age and stage, fresh dog food is high-quality and can be a great choice for many pups. Because it doesn't have preservatives and is gently cooked and not processed, it may help some dogs with allergies or digestive problems. In addition, fresh ingredients often have more bioavailable nutrients, which may help your dog's skin and coat. And whether you need a more calorie-dense diet for your pup to gain weight or support their active lifestyle or you need lower-calorie recipes, there are options you can find to meet your dog's needs.
Some dogs with allergies can thrive on grain-free diets—and there are fresh dog food options that are grain-free. In addition, you'll find formulas with a variety of proteins and ingredients to suit most food intolerances. And because it's fully cooked, it helps eliminate the risks of a raw diet while delivering on many of the same benefits.
On our list of best-sellers, two leading fresh dog food brands come out on top: Just Food for Dogs and Freshpet.
Just Food for Dogs is based in Newport Beach, California, and all of their kitchens are located in the US. They use USDA-certified, locally sourced ingredients with no preservatives, fillers or by-products. At Petco, we sell their frozen fresh dog food, which needs to be thawed before serving.
Freshpet dog foods are steam-cooked in their kitchens in Bethlehem, Pennsylvania, and most ingredients come from the US or Canada. Their foods are antibiotic- and preservative-free and made with only quality muscle and organ meats, a high-protein formula that many dogs love. And they use non-GMO and 100% natural meats.
Both brands are available in various flavors and for various sizes, life stages and dietary needs of dogs.
Price-conscious pet parents can still feed their pup this type of diet with fresh dog food brands like Freshpet, whose dog food rolls and fresh-sealed packages are some of the more economical options on the market. You can get Just Food For Dogs fresh dog food delivery with extra savings when choosing Repeat Delivery from Petco. Or choose Curbside Pickup at checkout and save by buying online and picking up in-store.
*Based on petco.com sales data.
// Forces popover to close when the user clicks anywhere on the page $(function(){ // fnGetNearestLocations(storeId, expirationMin, isHTML5Geolocation, isGoogleGeoAPI, HTML5GeoTimeout, XHRTimeout, isDebuggingEnabled) petcoNearestLocations.fnGetNearestLocations('10151','10080','true','true','10000','5000','https://www.googleapis.com/geolocation/v1/geolocate?key=','AIzaSyB1POydsXY7SJBDX-zowEC0y340ZJK6uig','false'); });