Best Dog Nail Clippers and Grinders*
Help keep your canine's nails strong, healthy and at the ideal length with some of the best dog nail clippers, grinders and files.
What to look for in dog nail grinders
Find the tool that fits your dog's size, is easy to use and takes care of your dog's nails in the way you prefer so you can both enjoy a positive nail clipping experience.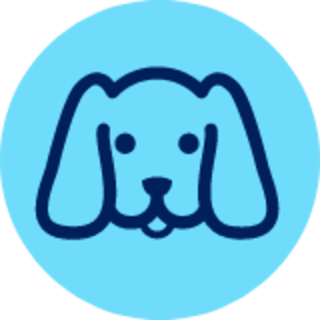 Size
Dogs range in size, and so do their nails. Choose clippers that can handle the delicate nails of small dogs or the thick nails of larger pups.
Quality
Dog nail clippers need to be sharp and sturdy so your pet's nails don't crack or splinter. You'll also want a tool that is easy to use and comfortable for you to hold.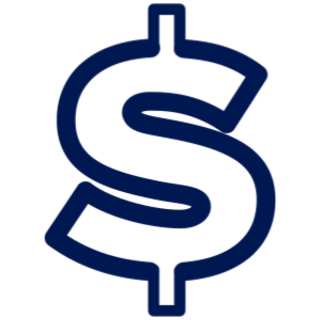 Function
Some pet parents prefer dog nail grinders, clippers or dog nail files for a different nail care experience.
Pet parent faves
Help create a positive nail-clipping experience with some of the best dog nail clippers and other nail care equipment most popular with Petco pet parent customers.
We're here to help
Beyond dog nail clippers, our stores offer health & wellness products and services to help make sure your dog has everything they need to thrive.
Store Partners
Get personalized recommendations based on your pet's needs.
Vet Services
Get the care your pet needs to feel their best at every stage of life.
Pet Pharmacy
Save big on heartworm preventives, pain relievers, Rx flea & tick control and more.
Learn More About Dog Nail Clippers and Grinders
Clipping your dog's nails on a regular basis isn't just a good grooming habit. It can actually help prevent painful splits or breaks that can make walking uncomfortable. Some pet parents are unsure about trimming or clipping their pet's nails, but you can help make this an easy and stress-free process for you and your pet with practice and patience. Here are some steps to follow to incorporate into your nail care routine:

Get your dog used to the idea of having their nails trimmedTouch their feet and nails regularly so they get comfortable with the sensation.

Get suitable dog nail clippersYou can choose scissor clippers or guillotine clippers. Either option works, and it's up to your preference.

Get set upWhen it's time to trim your pet's nails, make sure you have your clippers, a towel and treats ready. Hold your dog's paw in your non-dominant hand and spread their toes. If your dog has long fur, you may need to push it back to see the nails properly.

Get startedClip each nail at a 45-degree angle away from the paw. Scissor clippers work just like normal scissors. Make sure to position the scissors around the nail before squeezing the handles to make the cut. Using a guillotine clipper, move your dog's nail through the hole. Find the right position and then squeeze the handles. You'll need to squeeze a little harder if you have a big dog with tough nails.

Use cautionDon't forget to check to see if your dog has a dewclaw or fifth digit and nail toward the wrist. Dewclaws need to be trimmed just like your dog's other claws, so they don't snag on things. When clipping, looking for the pink line that runs up your dog's nail from the base. This is the quick, and you want to avoid it. Cutting the nail too short will often cause pain and bleeding. It can be difficult or impossible to see the quick in dark-colored nails. Turn your dog's paw over and observe where the underside of the nail looks thick. This is where the quick is.

Smooth and finishOnce you've clipped your dog's nails, you may want to use a dog nail file or grinder to help smooth out any rough edges. Give your dog treats, pets and praise so your pup associates nail clipping with positive outcomes. Learn more about how to cut dog nails and why it's important.
Some dogs and pet parents prefer to use the option of a dog nail grinder to trim their dog's nails. A grinder can sometimes be a gentler way to keep a dog's nails short. Here are a few steps to follow:

Choose a high-quality dog nail grinderPay attention to the type of sanding band that comes with the grinder. Some grinders come with multiple band options. You'll want to use a coarser band for dogs with thicker nails.

Get set upWhen you are ready, hold your dog's paw firmly in your non-dominant hand and spread their toes. It's extra important to push long fur away from the nail so that it doesn't get caught in the device.

Get startedTurn on the grinder and place it against your dog's nail. If this is your first time using a grinder, you may want to use the slowest setting until you feel more comfortable. Move the grinder across your dog's nail to get an even trim. If your dog's nails are extra-long, switch nails after a few seconds so that heat doesn't build. You can rotate between nails until you get the length you want.

Use cautionAs with clipping, you want to stop grinding before you get to the quick of the nail. A grinder with a safety guard can help prevent you from nicking the quick.

Smooth and finishUse the softest sand band to smooth out the end of each nail.
Give your best friend plenty of treats and praise when you finish the process. And browse all your options for nail grooming equipment with our selection of dog nail care tools.
Filing can be an excellent way to smooth your dog's nails after clipping, but you can also just use the file to shorten your dog's nails without clippers. This method is the most time-consuming, but it may also be the best option for dogs who aren't comfortable with clipping or grinding. Nail filing can also be a good method to help puppies get comfortable with the nail trimming process. Here are a few steps to get started with the nail filing process:

Invest in a strong dog nail fileAn emery board used for human nails usually won't be strong enough for a dog's nails.

Get set upHold your dog's paw in your non-dominant hand. Spread their toes and use the coarse side of the board to begin filing down each nail, including the dewclaw if your dog has them.

Get startedFile the nail in a sweeping motion. Start from the back of the nail and follow the curve of the nail to the tip. File the nails down to a length where the nail is even with the dog's paw pads while they're standing. This will help ensure that you don't file too far and hit the quick.

Smooth and finishAfter the main filing is down, switch to the smoother side of the file to shape and smooth the nails. Filing should help smooth out any rough edges on your dog's nails.
Take breaks if your dog becomes nervous or agitated, and give your dog treats and chews along with praise when you're done.
The best electric dog nail file for you and your pup will depend on what features you prefer and which product your dog will best tolerate. Some pet parents appreciate dog nail grinders with safety guards, while others don't need them. You'll also want to find a grinder that is designed for your dog's size. Some grinders are extra quiet, which can be useful if your pet has a low sound tolerance.
You can also find some of the best dog grooming supplies to add to your tool kit online or at your neighborhood Petco Pet Care Center.
*Based on petco.com sales data.
// Forces popover to close when the user clicks anywhere on the page $(function(){ // fnGetNearestLocations(storeId, expirationMin, isHTML5Geolocation, isGoogleGeoAPI, HTML5GeoTimeout, XHRTimeout, isDebuggingEnabled) petcoNearestLocations.fnGetNearestLocations('10151','10080','true','true','10000','5000','https://www.googleapis.com/geolocation/v1/geolocate?key=','AIzaSyB1POydsXY7SJBDX-zowEC0y340ZJK6uig','false'); });